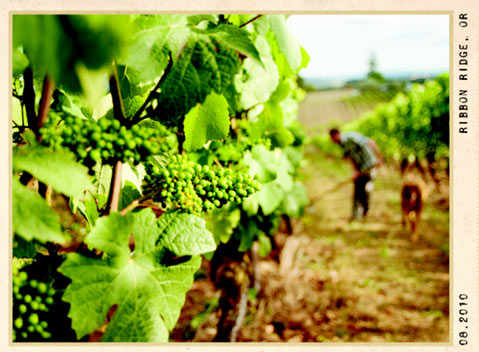 Chehalem Winery Ridgecrest Vineyards Pinot Noir 2010: When it comes to reflecting the delicate, subdued suppleness of French Burgundies but with a distinctively New World shine, it's hard to compete with cold northwest corner of Oregon, where wineries such as Chehalem have been perfecting the terroir of the Willamette Valley for more than 30 years.
This pinot, from Harry Peterson-Nedry's pioneering vineyard of Ribbon Ridge near the town of Newberg, is a ponderous lesson in how to pack a rainbow of flavor into a red wine that's utterly lean and racy.
These wines aren't exactly perfect for aficionados fo dense fruit bombs, but the ideal chance to see where you fit into that specturm occurs on September 11 at the Ebell in Los Angeles, where 65 Oregon vintners, including Chehalem, will be introducing themselves to Southern California as part of the Pinot in the City event.
See chehalemwines.com for more on the winery and willamettewines.com for more on the event.