Living
Scene in S.B.
Botanic Beauty & Bird Watching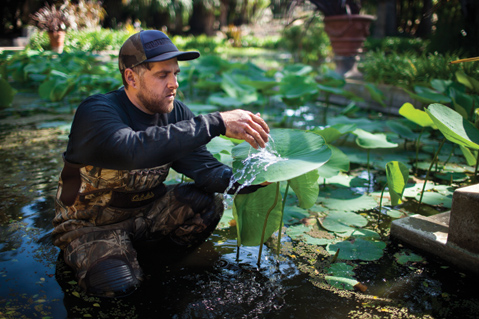 "When I first started working here, I thought I'd stay for a year or two; 14 years later, I just can't leave," said Tim Cordero, while demonstrating the lotus's distinctive water-resistant leaves. "Every part of the lotus is edible, and there are millions of microscopic hairs that prevent it from getting wet. It's such a special plant," he added. Cordero, who also plays in a reggae band, is responsible for the care and upkeep of all the water gardens as well as the cactus collection at Ganna Walska's Lotusland.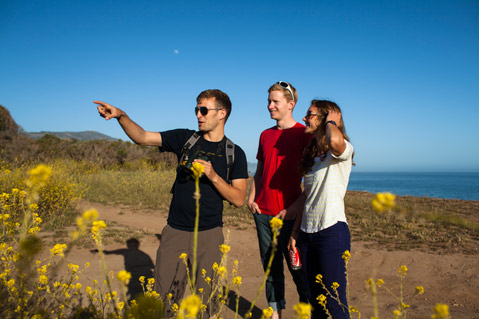 "We're doing a little bird and seal watching today. It's so nice to have easy access to this place," said Alex Patia (left) while he and his friends, Alena Leonatti (right) and Ted Hamilton (center), took an afternoon stroll around Carpinteria Bluffs Nature Preserve. "I love seeing all the marine life and birds while still being close to a city," said Leonatti. All three recently moved to the area and are childhood friends from their hometown of Springfield, Illinois.