Food & Drink
Michael Larner Pairs Up with Budi Kazali
Ballard Inn Chef Pairs Uncommon Meats with Larner Vineyards Wine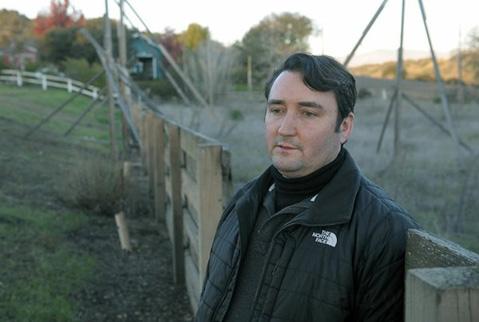 As if a night of trying relatively rare wines from Larner Vineyards in Santa Barbara County's new Ballard Canyon appellation wasn't enticing enough, the Ballard Inn's celebrated Chef Budi Kazali is presenting a meal of somewhat uncommon meats to pair with the selected bottles. There's halibut sashimi with viognier, rabbit confit with a GSM, wild boar with mourvèdre, buffalo with syrah, and, for dessert, coconut mochi with malvasia bianca.
Below, Michael Larner explains the evolution of this menu, which will be served on Friday, June 20, at the Ballard Inn, for $95. Call 1-800-638-2466 for reservations. A precious few seats remain.
This menu is full of meats that aren't so common for the everyday consumer: rabbit, boar, buffalo. Is it easier or more challenging to find wines that pair with those meats?
It is all a matter of perspective. Game or more exotic meats may seem uncommon in urban settings, but out in wine country where we don't even have street lights it is actually a lot more common. Sure, the restaurants that cater to tourists will focus more on mainstream common meats and fish, but most of them also have one or two game selections. So the pairing with these is usually more dependent upon their availability rather than their actual fusion with the wine itself; that is usually the challenge. That being said, our estate wines are bold, expressive, and balanced, which gives them versatility to pair with whatever is on the menu.
Tell us about the process of pairing. Do you and Budi sit down and run through the menu? How much does the winemaker get involved?
A talented chef can take any cut of meat or fish and make it taste good, doing it all with the flavor profile of the wine. That is why we sought out Budi Kazali, because not only is he capable in both but even more comfortable with the game selections. So it was an honor to sit down with Budi and his family and taste through our estate wines and talk about each one in depth. Each wine sampled inspired pairings ideas, of course leaning more to what is in season, and we mutually agreed to focus on game to make the evening more memorable.
You grow a bit of malvasia bianca as an ode to your Italian heritage. Can you tell us more about that grape, the wine you make from it, and why it works for dessert?
Their is no doubt that our soil and vineyard location is ideally suited for varietals like syrah, grenache, mourvedre, and viognier, but every now and then you have to go against the grain. That is where our malvasia bianca comes into play, a grape that has origins in Italy and many uses there like sparkling, dry table wine, or even dessert wines like Vin Santo. Being a distant cousin of the muscat, even when dry the aromatics are so enticing, it straddles the world of an appetizer/amuse bouche or can accompany various dessert selections. This gives it the ability to start your meal or finish it well, either way it is quite exquisite.