Film & TV
Review: The Signal
Brenton Thwaites, Olivia Cooke, and Laurence Fishburne star in a film written by Carlyle and William Eubank and David Frigerio and directed by William Eubank.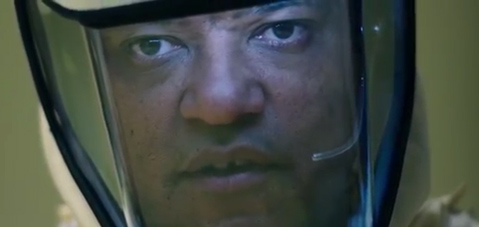 William Eubank may not even like horror films, but he sure seems well-equipped to make one. In fact, he all but does in the first scenes of this, his new science-fiction thriller. Eubank is the young director from the Santa Ynez Valley who blew minds at the 2011 Santa Barbara Film Fest with a short film about love and outer space, featuring an amazing set he made in his parents' driveway from hardware store parts. This film, his first with a real studio budget, is also about love and space, but it cleverly adds another dimension into the mix — scary human vulnerability.
It concerns a road-tripping trio of computer-tech-heads who are dogged by a near-omniscient hacker named Nomad. Our hero, Nic (Brenton Thwaites), is slightly disabled, and bonded in twenty-something love with Haley (Olivia Cooke). The third good-looking nerd is Jonah (Beau Knapp), who keeps goading Nic to go after their mysterious stalker. As they draw near their destination, Eubank builds up a palpable threat that the trio is somehow being followed and led at the same time, ending up in an abandoned house with all the creep factor of The Blair Witch Project's final scenes.
The rest of the movie takes an abrupt turn into the twilight zone, which isn't a bad thing, though the exquisite tension of the first dozen scenes dissipates.
The most surprising aspect here is the strong bond and emotive grace Eubank gets from his actors. The cast is superb, including Laurence Fishburne as a mysterious interrogator. Eubank seemed destined to be the director who could turn in remarkable visual effects under budget, and he does; the set and settings are indelibly memorable. But the best part of this film is how characters get under your skin. The final battles with the signal's creepy source don't deliver the payoff the movie seems to promise, but the horror story locked inside the mystery seems potentially awesome.