Drink
Farm-to-Bar: Nectar of the Todds
Gin-Based, Nectarine-Syruped Ode to World Cup and Cocktail Competitions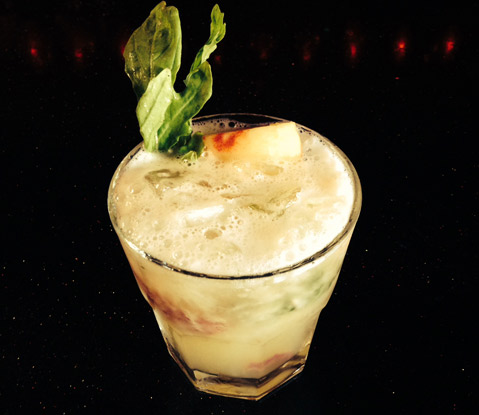 If ever competition encouraged community, it would be during the games of the World Cup, when entire nations come together to cheer for their finest in an age old battle of strategy, endurance and grace. As all great competitions do, the World Cup encourages us to leave our comfy hobbit holes and seek out those that share in our love for the game.
It is with this inspiration we invite you to come out to Sama Sama Kitchen on Tuesday, August 5, at 6 p.m. for the third installation of the Farm-to-Bar Cocktail Contest, a healthy dose of competition, creativity, and community. It's the best time to watch our hometown libation legends as they create cocktails using the Santa Barbara Farmers Market and Cutler's Artisan Spirits' newest addition to the line up, Mud Creek Ranch Gin.
And to kick it off, here's my idea of a perfect cocktail to have with fun, friends, and a little sport. It's a refreshing drink for the interested.
Cheers!
Nectar of the Todds
1 oz. white nectarine cold pressed syrup (see last week's entry for directions)
1/4 oz. cider vinegar
1/4 oz. Yuzu juice
2 oz. Cutler's Gin
Garnish with arugula