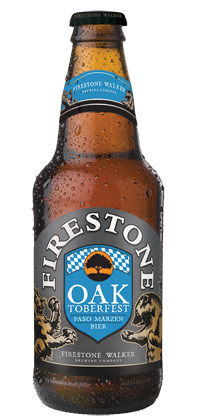 Firestone-Walker Oaktoberfest: For nearly a decade, Firestone's annual German-inspired "Paso Märzen Bier" used to be only available on seasonal taps, but this year, the Central Coast-based brewery started releasing six-packs of the golden orange-tinted lager — which blends Hallertau Tradition hopes with Vienna and Pilsner malts — on August 1.
The beer is both flavorful, with smoked fruit and slight honey notes, yet easy-drinking and crisp, like a late summer lager should be. It'll be thrown in oak barrels and tapped en masse for the Madonna Inn's annual Oktoberfest on October 11, but ready for cracking at your liquor store today.
See firestonebeer.com.