Columns
Learning from History
AB 1014 One of Many Bills for Greater Gun Safety
While we shouldn't dwell on the past, it's important to remember all the things that happened in Isla Vista this year. Forgetting isn't an option, especially for the families who lost a loved one in the mass murder at the end of May. With students soon to return, this is a time to build on the ideas proposed to make I.V. a safer and better place. Whether you want to express your views on gun control, self-governance in I.V., or ways to increase public safety, it's important to be part of the discussion. These efforts could have far-reaching results, as is seen by the number of gun control bills that have cropped since the shooting.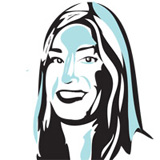 One of these bills is AB 1014, which would allow immediate family members or law enforcement the right to present evidence to a judge to request a gun violence restraining order if they believed a family member would pose a significant danger to themselves or others if they possessed a firearm. Elliot Rodger, who went on the deadly rampage in I.V., had parents who tried to seek help from authorities. They even requested that law enforcement do a welfare check. However, they did not have the rights outlined in AB 1014. They did not have an opportunity to go before a judge and present their case directly. The bill, in addition to giving families extra tools, would give law enforcement another means of protecting individuals as well. While the bill has been approved in the California State Legislature, it has been sent to Governor Jerry Brown and is awaiting a decision.
Some of the individuals who have been working for change both in I.V. and throughout the state are family members of victims. The relatives of Katie Cooper, Christopher Ross Michaels-Martinez, and Veronika Weiss recently sent a letter to California legislators and the governor that outlined their reasons for wanting such a bill to be signed into law. The mothers, fathers, brothers, and other relatives who expressed their support for AB 1014 said that these measures could prevent another tragedy.
The letter emphasized the fact that immediate family members and law enforcement are often the first to see the warning signs that may indicate that a person could become violent. It goes on to say, "If California had a Gun Violence Restraining Order process in place when the Isla Vista shooter's parents asked the police to help their son, the police could have acted — and things may be very different for us today. Veronika, Katie and Christopher might still be alive."
Veronika Weiss's father said during a press conference, "I speak for my daughter since she can no longer speak for herself. I may never get to see her graduate college, but I can work in her honor to make sure others don't feel the pain I do." He added, "I urge our state legislative leaders and governor to stand up for public safety and do the right thing by enacting this bill that will save lives."
These family members have shown that an individual or small group can make a difference. And they are not alone. Many others want to make I.V. a better place. Before students went home for the summer, town hall meetings were held to discuss the possibility of self-governance in I.V. While this wouldn't be a cure-all that would solve all the problems with crime, it would be a step toward allowing I.V.'s challenges to be solved at a local level. The next town hall meeting was scheduled for the fall.
The most important thing for the future of I.V. is that people don't become complacent and forget that things need to change. Many people have great ideas; now we need to act on them.