Arts & Entertainment
Cutting Trails with Chuck Ragan
Hot Water Music Frontman Goes Solo at Velvet Jones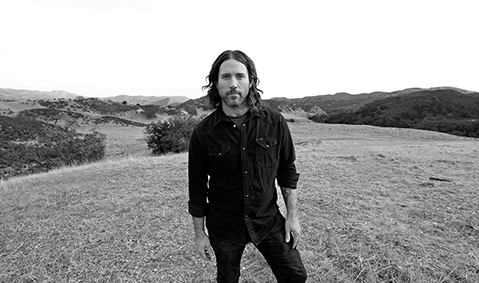 After a two-decade-long music career and more than 100,000 solo album sales, it's safe to say that Chuck Ragan has long since succeeded in finding his sound. His newest full-length album, Till Midnight, is gusty, folky, and, dare I say it, rousing. Ranging from fist-pumping anthems like "Something May Catch Fire" to sweet country-esque ballads such as "Wake With You," Midnight is perfect to take along on a winding road trip miles from home — which is exactly what Ragan is doing. His West Coast tour kicks off in a week, stopping at some of the Golden State's most intimate venues, including Velvet Jones on Tuesday, September 16. We recently caught up with Ragan to talk songwriting, Dolly Parton, and carpentry.
What was your musical upbringing like? I grew up in a fairly conservative Southern Baptist household. As a young kid, I wasn't really around rock 'n' roll. My mother worked in churches, so I grew up around gospel, bluegrass, country — a lot of spirit-driven music. When I was a teen, I found skateboarding, and that brought me into a whole other realm of music.
Who have your most unlikely influences been? That's a good question. … Alison Krauss, Dolly Parton, Andrés Segovia … [Laughs.]
Your music has made a pretty significant transition from punk to Americana. How has that evolved over time? I've grown a lot as a songwriter. Even through all the years of playing rock 'n' roll and touring with Hot Water Music, I always ended up with an acoustic guitar in my hand. Back then, we were young, full of angst, and fired up. But at the end of the day, we always ended up on the porch, settling down and playing some acoustic tunes. I love being able to weave together the sounds I was born and bred into as a kid and those I found as a teenager.
Your album Till Midnight has a very defined rootsy-rock vibe. How did you string those sounds together? The songs were pretty bare bones before the band came in. I owe so much to them — not only for being amazing professional players but for caring as much as they did about the music. That's what I'll always remember down the road, whether I make a hundred more records or I never make another record again.
What career would you have pursued if not for music? I used to do a lot of carpentry work, actually. I've done it for years. I still have all my tools and a small, modest shop where I can go build things. If I wasn't doing music, I'd probably still be putting in cabinets and windows.
Tell me about your worst performance experience. There was a small show I played at a dive in Birmingham, Alabama. There were only about 15 people that came to see us play. I broke seven strings, my upright bass player broke one, and my fiddle player's pedal died. It was one of those shows where whatever could go wrong did. So we stopped playing, and I came down and had a beer with the folks.
Is there a reason why you're hitting so many intimate venues on this tour? I wanted to be closer to the crowd and closer to home. We've been playing a lot of big festivals and club shows. This particular tour I'm playing without the band. I just wanted to strip it all down and play an up-close, personal collection of songs. It'll just be my friend and I driving around and fishing
411:
Chuck Ragan plays Velvet Jones (423 State St.) with Rusty Maples and Wil Ridge on Tuesday, September 16, at 7 p.m. Call (805) 965-8676 or visit velvet-jones.com for tickets and information.