Books
John Cleese Comes to S.B.
The Comedian/Author Stops in Town on Tour for So, Anyway…
The Minister of Silly Walks, the Dead Parrot sketch, Basil Fawlty, "It's just a flesh wound," A Fish Called Wanda — these cryptic phrases invariably bring to mind John Cleese, the British comedian who has created an indelible mark on the funny bones of contemporary civilization.
But who is the man behind the public figure? In his just-released autobiography, So, Anyway …, Cleese reveals details of his life from tot to teacher to Cambridge student to writing for the BBC to the birth of Monty Python's Flying Circus. Reading So, Anyway …, which is written in wonderfully candid prose that allows for asides and digressions, is akin to sitting in a cozy den while having tea and being told delightfully engaging stories, thanks to the author's wit and thoughtful observations that infuse the book.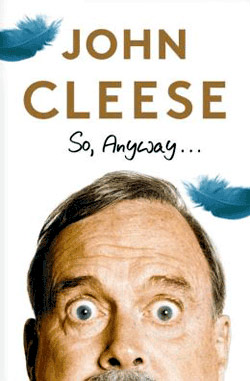 Whether it's skewering U.K. newspaper folks ("British journalists tend to believe that people who become good at something do so because they seek fame and fortune. This is because these are the sole motives of people who become British journalists") or summarizing Monty Python ("The Flying Circus was always, despite its love of breaking comic conventions, and the originality of some of its content, recognizably a TV comedy show"), Cleese writes with the easy flow of a raconteur who is aware of — and appreciates — his audience.
Santa Barbarans get the opportunity to actually hear Cleese tell his tales when he visits town as part UCSB's Arts and Lectures series on Wednesday, November 19, 7 p.m., at the Granada Theatre (1214 State St.). For tickets and information, call (805) 893-3535 or see artsandlectures.sa.ucsb.edu.