Drink
Farm-to-Bar: The Johnny 5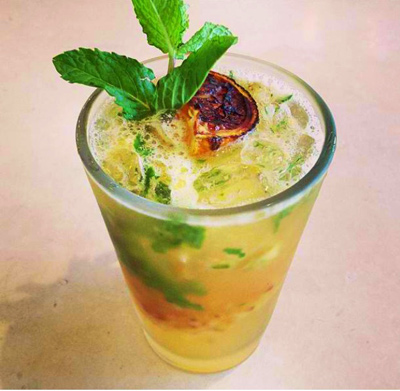 What is it that makes anniversaries so precious?
Just another day in a series of blessings? Or maybe it's the celebration of triumph over adversity, standing the test of time and all that. Or perhaps it's the hope gained from reflection. "You can't steer the boat while staring at the wake", one might smugly say to that, but I disagree. Without reflection, life is but a series of moments no longer than one's reach.
This article marks the one-year anniversary for Farm-to-Bar in on Independent.com. Looking back has inspired this drink and I look forward to the reflection it inspires.
Cheers!
The Johnny 5
½ oz. fresh lime juice
½ oz. simple syrup
½ of a grilled tangerine
2 oz. '33 Bourbon
Dash of bitters
Garnish with five mint leaves
image.png