Drink
Farm-to-Bar: the Award-Winning Manaw à Trois
The word "nervous" gets a bad rap.
Think about it. Weren't you nervous the first day of school, the first time you learned to drive, that first roller coaster, your first kiss? And how super-sweet were all of those? To me, "nervous" just means that you're truly excited and genuinely care about the outcomes of life.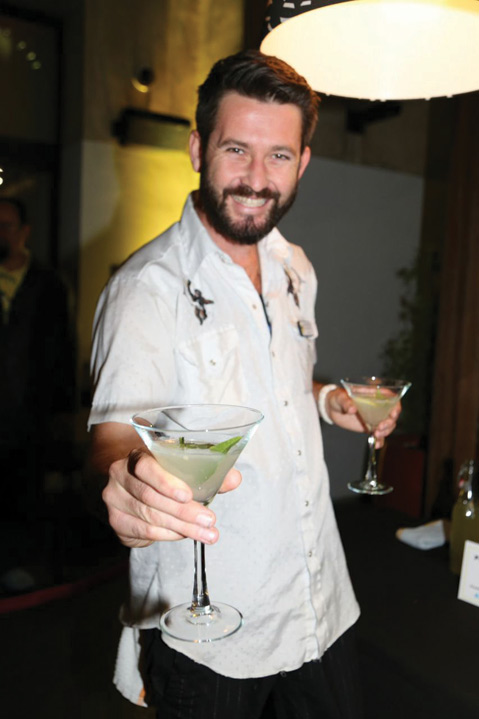 I recently put my own nerves to the test by entering the Southern California edition of a worldwide cocktail competition put on by Limoneira, the Santa Paula–based lemon company. [Editor's note: He won!] Next up for the Limoneira contest circuit are battles in New York, Chicago, Lima, and Hong Kong.
I figured a citrusy cocktail was called for, so I gave them "The Manaw à Trois," which treats lemon ingredients in three ways in a Thai way. ("Manaw" means "lemon" in Thai.)
The Manaw à Trois
Prepare cold-pressed syrup of lemon cucumber, lemongrass, lemon basil, ginger, and Thai chiles. Garnish with lemon verbena and cilantro.
• 1 oz. cold-pressed syrup
• 1 oz. fresh lemon juice
• 2 oz. Cutler's Gin
Combine all liquids in a shaker with ice, shake and strain into a martini glass, and then garnish with one leaf of lemon verbena and one leaf of cilantro.
Cheers!