Film & TV
Energizing Our World
Director Susan Sember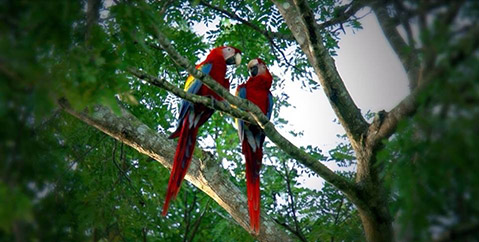 Energizing Our World, directed SBIFF veteran Susan Sember, is the perfect antidote for people feeling helpless and hopeless in the face of our current Mother Earth-damning energy consuming ways. It provides a series of inside looks at some the most innovative work being done in the name of creating a better tomorrow.
Explain your primary motivation in making Energizing Our World?
To inspire audiences to protect, conserve, and sustain our environmental resources. We do this by showing them first hand, through our cameras, the magnificent beauty of our world that deserves our attention and preservation.
How did you go about finding all the awesome world-changing people featured in the film?
Executive producer, Joni Bounds, and I did substantial research via the United Nations and other outfits and sought out proposed subjects of those leading the way in this transformative revolution of sustainability around the globe. We specifically looked for and screened candidates for their passion and personal stories. We then pre-interviewed them over the phone. We knew, after selecting those for the shoots, that their stories would be engaging and transforming.
What is the biggest obstacle on our path to a better more earth-friendly energy existence?
I believe that all too often people discount the power of one. I also think people can buy into the negativity and end up thinking that the issues are too big to be solved. However, as the film demonstrates, that simply is not the case at all. There is an international ground-swell growing that is revolutionary on the sustainability front.
What do you feel is the most important message of your film?
That each individual can make a difference. Whatever action, large or small, we all have the power to make Earth a healthier and livable planet.
Anything catch you off guard along the way?
The unlimited creativity and drive exhibited by the individuals we interviewed around the world who are leading the way in the sustainability movement and the impact they are making in dramatic fashion were primary. However, I was also surprised to see how each member of our camera crew were personally interested in following up, changing their attitudes, and prompting behavioral decisions, such as buying an electric car, supporting emerging millennial farmers in northern California, and investing in solar panels for their personal residences.
Perhaps my favorite part of the movie was that the whole thing was underscored by a message of hope. What gives you the most hope?
Look, a sustainable earthly environment is achievable. The story isn't "doom and gloom". In fact, the utilization of personal passion, combined with innovation, technology and creativity, by people such as the champions featured in our film provides inspiration and motivation and, above all, hope that together we can reduce the carbon footprint tremendously now and for future generations.
If you had to pick one thing, what practice or technology that is showcased in the film has the greatest potential to change our collective reality?
As consumers, supporting sustainable agricultural practices and the farmers associated with them is a choice we can each make every day in the three meals we bring to our tables. Doing this would have incredible upside.