Briefs
Neverland Ranch Going on the Market for $100 Million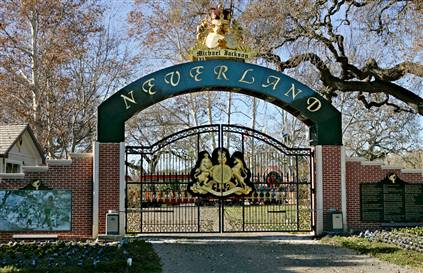 What used to be Michael Jackson's Neverland Ranch and is now know as "Sycamore Valley Ranch" is going on the market for $100 million. The three brokers involved are Suzanne Perkins and Harry Kolb of Sotheby's International Realty and Jeffrey Hyland of Hilton & Hyland.
Located on Figueroa Mountain Road in an unincorporated area north of Los Olivos, the 2,700-acre ranch is made up of 22 structures, including a 12,000-square-foot main house with two guesthouses. The sprawling property includes a pool, outdoor area, basketball and tennis courts, and a movie theater. The amusement park rides and circus animals are long gone, though the iconic flower clock that spells "Neverland" can still be seen from above.
Jackson paid $19.5 million for the ranch in the late '80s and lived there until 2005. The late pop star sold a $24.5 million defaulted loan to real estate investment firm Colony Capital in 2008, which formed a joint venture that included Jackson.
Sotheby's Perkins told the Wall Street Journal this week they would not be giving tours, and agents said potential buyers will have to be seriously prequalified. A public relations consultant for the brokers told The Santa Barbara Independent she would not comment on the matter.