Briefs
Montecito Fire District's Roy Jensen Dies
The "Mayor" of Montecito Leaves a Legacy of Community Service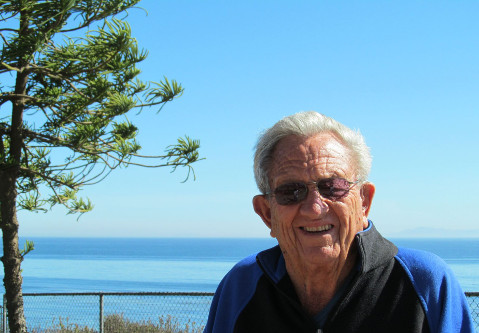 The death of "the mayor of Montecito," Roy Jensen, was announced by the Montecito Fire Protection District today. Known to old-timers as the owner of the Montecito Chevron station on East Valley Road, which had been just down the way from Montecito Fire headquarters, Jensen was a longtime director on the Montecito Fire Protection District board, retiring in December 2014 after serving 39 years. He'd been a Montecito firefighter from 1952-1958.
He and the board saw the district through many disasters during his tenure, from floods to countless fires. Jensen was a strong supporter of the Montecito Emergency Response and Recovery Action Group (MERRAG), a community emergency volunteer organization that has worked for residents' safety in myriad ways since its establishment in 1987.
Another of Jensen and the Fire District board's recent actions was to diligently reduce the district's unfunded liability for firefighters' post-retirement benefits. They established an irrevocable trust with PARS (Public Agency Retirement Services) to fund now the employee benefits the district will pay in the future.
A former deacon with El Montecito Presbyterian Church, Jensen was deeply committed to service. "He was always happy," recalled Geri Ventura, a member of Montecito Fire for 23 years. "He dedicated 45 years of his life to our organization and made a point of encouraging us all to maintain a positive outlook, even when times were tough."
Roland "Roy" Jensen was predeceased by his wife, Gibby, and is survived by his four daughters, Kristi McLoughlin, Kerri Hedden, Kelli Nunn, and Kim Bumen, and their families. A memorial service is being planned.