Outdoors
High Times on the White Mountains
Profiles in the University of California's Natural Reserve System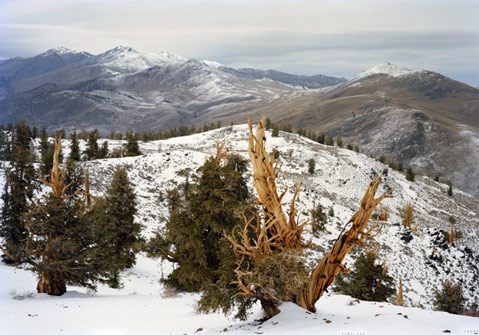 The Sierra Nevada may get all the headlines and tourist traffic, but just to its east lies an absolute gem of California's storied ecology: the White Mountains, a slow-rising, chaparral-studded range that bookends the eastern Owens Valley. Remote, seldom traveled, and notoriously dry, this range is among the best in the west for star gazing and home to several groves of bristlecone pine trees, the oldest known trees on the planet.
The four, UCLA-managed research stations are sited along a singular gradient that rises 10,000 feet in elevation, from the Owens Valley Station just off Highway 395 in Bishop through the dorms and labs of Crooked Creek Station and the observatory domes of Barcroft Station before reaching, at 14,246 feet, the wind-ravaged Summit Station. This two-room stone hut doesn't have power or water but does feature a seemingly direct line to the Great Beyond and a tremendous place to feel really small and insignificant.
For the past six decades, scientists and students have tapped this network of stations to deepen our understanding of everything from astronomy and atmosphere to fault lines, geologic formations, and oxygen deprivation. The site is also part of the Global Observation Research Initiative in Alpine Environments, which is studying climate-change impacts to alpine zones above the timberline at more than 100 mountaintop locations worldwide.