Capitol Letters
The Great Exception
New Polling Charts the Progressive Views of the People's Republic of California
In 1949, the great historian Carey McWilliams portrayed Californians as blessed with "a spirit of great independence and a self-reliance bordering on truculence."
That independent spirit was demonstrated anew this week, when Governor Jerry Brown signed a watershed "death with dignity" law, making California just the fifth, and by far the largest, state to adopt such a measure.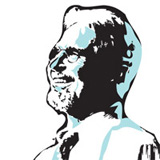 More significantly, it is notable that long before Brown's action, Californians favored strongly the right of mortally sick and suffering people to receive life-ending medications ​— ​in sharp contrast to the contemporaneous views of most Americans.
A glimpse into the files of the benchmark Field Poll shows that as early as 1979, two-thirds of Californians supported so-called physician-assisted suicide; about the same time, 60 percent of those across the nation believed a person did not have "a moral right to end one's own life," the Pew Research Center reported, even if "faced with great pain and no hope of improvement."
Eureka, indeed.
WHY WE LIVE HERE: In his landmark study, McWilliams dubbed California "The Great Exception," a description that resonates today when political attitudes of state residents are compared with those in most of the rest of the nation.
At a time when Republicans in California have squandered influence in the state, as their party platform and candidates aligned with the national right-wing factions that now control Congress, Democrats have achieved political dominance here, largely because of their more liberal positions on key social issues.
A new statewide survey by the nonpartisan Public Policy Institute of California (PPIC) demonstrates just how different the Golden State is from the rest of the country on some of the most important issues that define who we are:
• Abortion Rights: Of those surveyed by PPIC, 69 percent said the government should not interfere with a woman's right to an abortion under any circumstances, a number that, significantly, includes 62 percent of Republican voters whose leaders disagree. This compares with a recent national CNN poll showing that only 43 percent of those surveyed believe abortion should be legal in "any (or) most circumstances," while a majority of 55 percent say it either should be illegal or legal in "a few circumstances."
• Gun Control: In the PPIC poll, 65 percent said that restrictions on gun sales should be stricter than they are now, and 57 percent stated that controlling gun ownership is more important than protecting the right to own a gun. At the same time, just four in 10 people in the CNN study said existing laws make it too easy to buy a gun, with 49 percent believing we have the "right amount" of gun control, and 10 percent expressing the view that it is too difficult to purchase a weapon.
• Immigration: PPIC's report shows that 75 percent of Californians believe that immigrants here illegally should have a legal pathway to citizenship ​— ​including 53 percent of Republicans ​— ​and 65 percent say immigrants are a benefit to California. In the CNN survey, however, a minority of 46 percent said the government's top immigration priority should be crafting a plan for those here illegally to become legal residents. As Republican presidential front-runner Donald Trump sounds nativist themes, a 52 percent national majority favor building a fence along the entire Mexican border; 65 percent of Republicans and 82 percent of Trump backers hold that view.
Californians are at odds with the nation on other key issues, from health care ​— ​more than half in the state view Obamacare favorably compared to 40 percent nationally ​— ​to climate change, as 60 percent say global warming will be a very serious problem if nothing is done to reduce it, compared to 44 percent in a New York Times poll.
P.S. It should be noted that while national public opinion about right-to-die laws lagged behind California for many years, recent surveys have found large majorities of Americans now in favor. The most recent Gallup Poll on the issue found that 68 percent of Americans believe doctors should be allowed to assist patients who are terminally ill and living in severe pain to commit suicide.
California's action is all but certain to advance the policy further and faster.
"California," said a spokesperson for Compassion and Choices, a group that lobbies for such laws, "will provide some momentum and space for legislators to see that they can enact laws that are popular … and bring relief to those who need it at the ends of their lives."