News
The Joy of Free Parking
Epiphany at the Granada Garage
In the ongoing war of words between East Coast and West, which I am fomenting, I may have leaned a bit too heavily on Western delights and thereby thrown my old home coast under the environmentally friendly electric bus. Yes, I did say that traffic merging on the approaches to Manhattan tunnels can lead to fistfights, and, yes, there is a hellride known as the Cross Bronx Expressway, but here in Santa Barbara we have something sort of comparable at times, called the LOL. I mean the 101.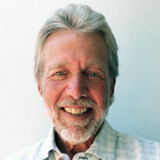 And Santa Barbara seems to have a strange fondness for speedbumps. They're all over the place, even in tight spots where it's unlikely a car could get going much over 5 mph anyway. Does anyone else think we could use some bumpotomies?
Furthermore, not every vehicular incident on the East Coast is horrific. For instance, I once got a parking ticket in Manhattan that made no sense. The dozen or so signs on the posts added up to gibberish. Simplified, it came down to something like, "Parking is not allowed on Tuesdays except for Mondays through Fridays." So I took a photo of the signs and wrote a column about the ticket for my newspaper back East. A few days later I got a call from someone purporting to be the commissioner of the NYC Department of Transportation. I assumed it was a friend playing a prank, but in fact it was the commish. She said, "I'm reading your column, and I agree with you. What's more, I'm in the car with an administrative law judge, and she agrees, too. We're expunging your ticket." I retrieved my jaw from the ground and went on with my life.
Nice parking things also happen here in Santa Barbara, and for us, one of the best was revealed in a downtown parking garage. After parking we rambled around town for an hour and headed back to the car. We then drove to the exit, where the attendant took our ticket, smiled at us, and said, "That'll be $5.25."
No! She didn't say that at all. Instead, she said, "Have a nice day," and opened the gate.
"What?!" howled the thought bubbles above our heads.
Here's what. Turns out the first 75 minutes are free.
"What?!" we bubble-howled again. Details were needed fast so I called Victor Garza, who's been Santa Barbara's superintendent of parking since 2001. Turns out the free parking period has been around since the 1970s, conceived as a way to encourage downtown shopping. Actually, he whispered, "It was done in response to the development of La Cumbre Plaza, where they offer free parking."
So the city and downtown businesses got together and hatched a plan. "It's unique to Santa Barbara, that we have a partnership with businesses," Garza said. "They assess themselves to help subsidize parkers getting a free period." It's called the Parking Business Improvement Area, or PBIA for acronym fans.
"It's worked beautifully since then," said Superintendent Garza. "Everybody loves it. Sixty percent of transactions are free, so people are taking advantage of it." And, as added values, it's keeping fresh shoppers coming into shops and keeping roadsides less manic.
Well done, Santa Barbara. But that's not all.
Whilst driving into another downtown lot, the Granada Garage, we noticed something odd: an LED panel announcing how many spaces were available on each level of the lot.
What?!
Back to Garza.
"At the end of each ramp there are metallic loops embedded in the concrete," he reported. "When a car passes over, it's counted. It's all connected to a computer, which calculates how many spaces are filled." In other words, if a car enters Level 3, doesn't exit and doesn't get snatched by a UFO, the computer counts it as parked there and reports same to the LED display at the entrance so incomers know where to find spaces.
Wow. Nice. Turns out Granada, being newish (built in 2006) is the only one that has the robo-counters.
Still not done. You can access Santa Barbara parking on your phone: Go to "Real-Time Parking Availability" and see how many spaces are available at any moment in all 13 city lots downtown.
"It's all connected to the fiber-optic grid we created in 2005-06," said Superintendent Garza. "All computers talk to the central server in the Granada Garage. All transactions are tracked." So the computer knows how many spaces are available, and the website is refreshed frequently. How frequently? Every half hour? Every 15 minutes? No, every 15 seconds! Staff members also do field checks to make sure the computers are accurate.
Wowza.
And by the way, if your Tesla's running on battery fumes, electronic vehicle charging is also available in five lots around town (25 cents per kilowatt hour).
The first ones who had to deal with our delight over all this parking pleasure were the young men and women who staff the toll (or no-toll) booths at the exits. They unfailingly dealt with our bafflement and questions with charming friendliness. Garza said that's part of the plan, too.
"What really makes us happy is to hear the public share their pleasant experiences with lot operators," he said. "We tell them they're the first and last people customers see. We want to make sure they're looking good and are polite and helpful."
Worked for us.