Living
Vaqueros Mount Up!
Santa Ynez Valley Historical Museum Hosts 31st Annual Vaquero Show & Sale Celebration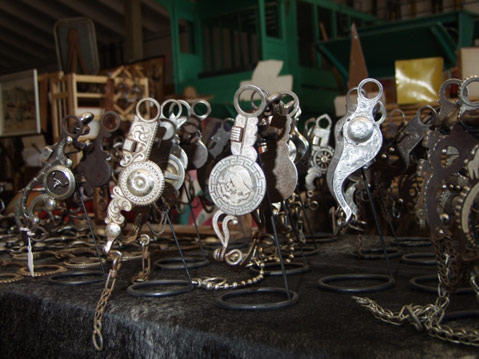 The vaquero is California's own homegrown version of the cowboy, and the horse-riding, riata-tossing, saddle-making cattleman of yesteryear came into his own along the Central Coast, working massive ranchos from Monterey to Santa Barbara. Every year, the Santa Ynez Valley Historical Museum honors that cultural legacy with an all-ages affair, this weekend hosting the 31st Annual Vaquero Show & Sale Celebration.
"They were top-notch horsemen, probably the best, and very different from the horsemen out of Texas," said the museum's executive director, Chris Bashforth. "But they had a lot of time on their hands when they weren't herding cattle, so the vaqueros made a lot of things." That includes saddles, boots, riatas (or lassos), and spurs, and while it's tough to track down a legitimate vaquero today, there are plenty of artisans who keep these traditions alive. More than 50 of them, from saddlers and silver jewelers to leatherworkers of all sorts, will be in Santa Ynez to sell those wares. "All of it is hand-done, and no one is reselling anything," said Bashforth. "It's keeping the vaquero tradition of hard work intact." Among other craftspeople in attendance will be fifth-generation bit-and-spur-maker Gary Field, saddle historian Griff Durham, custom saddle maker Ron Butler, and Western-themed sculptor Carl Ciliax.
There's also a Viva los Vaqueros preview dinner on Friday, November 13, and the "show" part of the weekend features roping performances by Pat Puckett and Ramon Beccera, music by Tony Ybarra, and An Evening of Cowboy Poetry and Humor with nationally known funny guy Waddie Mitchell. Tickets for the sale are only $5 per day, but prices vary for other offerings. See santaynezmuseum.org for details.