Capitol Letters
Political Aftermath
How the Paris Terrorism Slaughter Reshapes S.B.'s Congressional Race
Just hours after the terrorist butchery in Paris, actor Rob Lowe tweeted out a snarky comment, attacking the French government over its liberal immigration policy accepting refugees fleeing the horrors of civil war in Syria.
"Oh, NOW France closes its borders," he wrote on Twitter.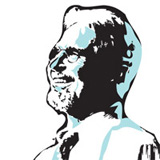 Putting aside Lowe's exploitative rush to score oh-so-clever partisan points as rescuers still pulled bodies from buildings, his loathsome provocation signaled how swiftly the carnage in Paris came to roil campaign politics in the U.S.
Carried out by the jihadist group known as ISIS, the bloodshed further unsettled the unstable Republican presidential campaign, while buttressing the candidacy of Hillary Clinton against more liberal Democrats; in virtually every 2016 race, the focus of the high-profile and volatile immigration issue suddenly shifted from Mexico to new concerns, both real and paranoid, about four million refugees from Syria.
European nations have floundered for months over handling the flood of humanity fleeing the Mideast. Now, the disclosure that at least one Paris terrorist entered France posing as a refugee ignited turbulent new debate there and at home.
President Obama agreed previously to accept 10,000 Syrian refugees in the U.S., in a program a spokesperson described as a "very expensive (and) very careful vetting process that includes our intelligence community, our national Counterterrorism Center [and] the Department of Homeland Security."
However, Paris upended that effort, with GOP presidential candidates condemning the president in the harshest possible language ​— ​Mike Huckabee called him a "wimpish and amateurish … Cub Scout," for example ​— ​while two dozen Republican governors said their states would not accept Syrian immigrants.
As the House of Representatives prepared to vote on the refugee policy, The Santa Barbara Independent queried the top candidates in the race to replace retiring Rep. Lois Capps on issues relating to the attack:
IMMIGRATION: Republican Assemblymember Katcho Achadjian said that accepting Syrian immigrants "is far too great a risk to take, since it is well known … that among the refugees there will be an ISIS presence.
"We would essentially be offering direct and easy access to entry for terrorists who are manipulating the refugee crisis into an opportunity to expedite their infiltration efforts," he added.
GOP rival and businessperson Justin Fareed agreed: "No additional Syrian refugees should be admitted into the U.S.," he said, "until the Obama Administration can provide 100 percent assurance they are not members of ISIS or sympathizers of their terrorist acts."
Democrats Helene Schneider and Salud Carbajal, however, both still back Obama's plan:
"I do support the admission of Syrian refugees into the country, with the understanding that a thorough vetting process must be in place," Schneider said.
Carbajal stated, "America should do its part to help resettle the innocent refugees fleeing terrorism and war in Syria," adding that "Middle East nations and the Europeans must step up and take on more refugees themselves."
GROUND TROOPS: The candidates agree that ISIS must be "eradicated," but express differences about deploying U.S. ground troops to Syria.
Fareed refuses to rule it out, saying, "We should not tip our hand by taking anything off the table." Achadjian disagrees, stating the U.S. should rely on intelligence, air strikes, and international cooperation but currently should not "even be considering sending our troops to ISIS territories."
Democrat Schneider tiptoed around the issue, saying only that the U.S. should participate in "coalition military action that is guided by the advice of our top military strategists and advisers."
Carbajal more clearly opposes the use of ground troops: "As a former Marine who's seen the toll that perpetual wars have taken on our men and women in uniform, I would not support a large deployment of combat troops in an indefinite war in Iraq and Syria."
RUSSIA: Another key question: Should the U.S. work with Russia in taking on ISIS? Russia militarily supports Syrian President Bashar al-Assad against the challenge of dozens of rebel factions; the U.S., by contrast, has long demanded Assad must resign, opposing ISIS while backing other anti-Assad rebels.
Achadjian favors working more closely with Russia as "an opportunity to … attack the situation from a combined stance of power." Fareed sharply disagrees, saying that Russia in Syria is acting "in direct opposition to U.S. interests."
Schneider also supports closer cooperation: "The only way we can defeat [ISIS] is ​by ​strengthening our current coalition​ and partnering with those in the region as well as Russia. …"
Carbajal did not address the question, although in an earlier interview on SBTV, he said that "we are between a rock and a hard place, now that Russia is there."
"They're sort of wagging the circumstances," he added.