Film & TV
SBIFF 2016: Rooney Mara
Actress Talks 'Carol' and Cate Blanchett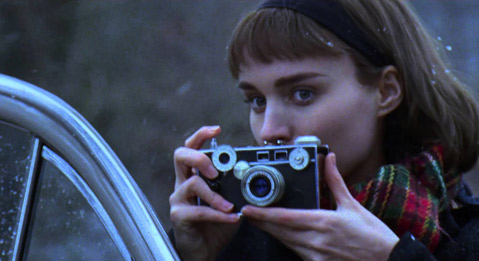 In this film adaptation of Patricia Highsmith's 1952 novel The Price of Salt, Rooney Mara plays the role of Therese Belivet, a submissive yet daring shop girl who, during a time when homosexuality is a moral taboo, finds herself infatuated with the older, sophisticated Carol, played by Cate Blanchett.
In the film, mastermind director Todd Haynes retraces and preserves the love story of Carol and Therese, admirably defining the inevitable gamble we take when it comes to following your heart. Maybe it helped that Haynes previously worked with Cate Blanchett on the 2007 film I'm Not There, a compilation of Bob Dylan's life epitomized by six characters, and that he is familiar with filming this time period of the '50s when racial tensions soared (as seen in his 2002 film Far from Heaven) and homosexuality was banned. Still, Haynes outdid himself with Carol ​— ​throughout the movie, we are in the heads of both Carol and Therese, experiencing the emotional uproar of this romance.
Last month, I spoke with Rooney Mara via phone to discuss the movie and her return to the Santa Barbara International Film Festival, this time as the receiver of the Cinema Vanguard Award. Two festivals ago, Mara presented Cate Blanchett the SBIFF's Outstanding Performance of the Year Award for her role in Woody Allen's Blue Jasmine. The award presentation was the first time Mara met Blanchett, as they had yet to start work on Carol. Of their later pairing, Mara said: "Working with your heroes is sometimes scary ​— ​you might find out they don't live up to your expectations. But Cate? She definitely lived up to mine."
Similar to her character on-screen, Mara was bashful yet powerful as she humbly explained that she couldn't take credit for the character of Therese: "I had the book, perfectly translated into a screenplay by Phyllis Nagy, on set. Because there is a wealth of information about Therese and her thoughts, I didn't have to find the character."
Eliciting strong emotion and empathy with viewers, Carol "[was] a very personal experience," Mara said. "It's one that stays with you after you watch it." The Cinema Vanguard Award, which Mara will be receiving, was created to recognize actors making a big impact and contribution to film and is a befitting honor to bestow on Mara, a young actress who has already made her impressive mark on screen.
4•1•1
Rooney Mara will be presented the SBIFF's Cinema Vanguard Award Friday, February 12, at the Arlington Theatre. See sbiff.org.