Living
Our Thriving Newcomers Club
Great Way for Recent Transplants to Explore Santa Barbara's Social Life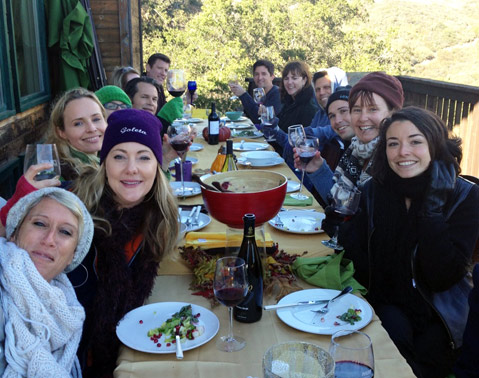 Cracking the Santa Barbara social-scene nut is not always easy for recent transplants. But residents who've moved to town within the last 18 months are welcome to step under the colorful influence of the thriving Santa Barbara Newcomers Club.
"It's really just a social club that enables people to meet new people, engage in fun activities, and learn about the new town that they have moved to," said Susan Aumack, an active volunteer in the club, which has more than 40 committees spanning everything from sports and music to parties, classes, exploration, and tours. "There's even a committee called 'giving back' that introduces members to nonprofits that are looking for volunteers. It's just really well-rounded."
Aumack moved here from San Francisco after buying a house and confessed that the only person she knew was her realtor. "It was kind of tough. My neighbors aren't particularly outgoing and that's typical," she said. "I think if I didn't have the Santa Barbara Newcomers, it would have been really challenging."
Renee Marin has similar feelings. "We lived in Laguna Beach for two years and didn't meet anybody. I'm in sales. I'm not shy," she said. "Now my friends see my Facebook posts and tell me I am really living the life in Santa Barbara."
Marin's new contacts have quickly grown beyond the casual acquaintance of club friends to more enduring friendships. She and her husband will be traveling to Morocco this spring for a gourmet food tour with another couple that they met at their first Newcomers event.
The club's Santa Barbara franchise, which has been active for 60 years, is one of the largest in the country, signing 30 new members in January alone. "It seems like our membership is trending upward and younger," said Aumack, who explained that newly formed committees offer events for members in their 20s, 30s, and 40s.
And the club flourishes despite the frequent turnover that comes from a pesky two-year membership span. "We've got a dedicate group of people who are really outgoing," said Aumack. "It just seems like everyone is really willing to keep it going."
See sbnewcomers.org.