Capitol Letters
Lois vs. Helene vs. Salud
A Glimpse at How Top Dem Candidates Would Diverge from Capps in Congress
It's a simple question: As a candidate to replace Rep. Lois Capps in the House, can you identify one issue on which you would differ from the nine-term incumbent?
The answers from Mayor Helene Schneider and Supervisor Salud Carbajal, however, speak volumes about the contrasts in substance and in style between the two leading Democratic contenders in the wide-open 24th congressional district race.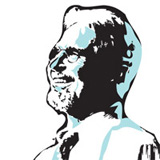 "I think my approach, on how to speak out on issues and create more of a conversation about it, as opposed to [being]very quietly behind the scenes," Schneider answered, "is much more in front of the conversation."
"Certainly I'm my own person, and I'm going to be able to focus on the issues that are important to the Central Coast," was Carbajal's response. "It's really not about comparing me to Congresswoman Capps … I'm focusing on just what's important to me."
BY THE NUMBERS: Seven weeks before the May 9 start of vote-by-mail, 11 candidates ​— ​five Democrats, four Republicans, and two independents ​— ​have qualified for the ballot. The top two finishers in the June 7 primary will move to a November 8 runoff; because presidential-year voter turnout historically favors Democrats, Republicans face a tough challenge in wresting control of a seat they last held 20 years ago.
So the Helene-Salud rivalry, matching two of the city's most prominent liberals ​— ​and a pair of erstwhile allies ​— ​will be crucial to the outcome. While Carbajal has won a much larger share of establishment backing — ​including the endorsement of Capps and House Minority Leader Nancy Pelosi ​— ​Schneider, backed by State Senator Hannah-Beth Jackson, says her grassroots support will make the difference.
Said he: "I'm very proud of the broad support I've received."
"What people don't want is an establishment candidate," said she.
WHY LOIS MATTERS: As a political matter, there is slight difference between the two leading Democrats on many progressive issues, from climate change and offshore oil to abortion rights and gender pay equity.
In an effort to draw out, a reporter asked each to state a position to distinguish them from Capps, who has represented Santa Barbara in the Congress since 1998.
On policy, their clearest, and most significant, conflict is over the Obama administration's nuclear arms deal with Iran. Supporters of the agreement, including most congressional Democrats, say it is the best way to stop Iran from developing a nuclear weapon; critics argue the U.S. is giving away its leverage by lifting economic sanctions on the Mideast power, in exchange for promises that cannot be enforced.
Schneider said that she would have joined the small bloc of 25 Democrats who opposed the deal in the House, both because she believes there was a partisan rush to judgment in order to back the president and because she believes the agreement endangers Israel.
"I was and still am very skeptical of the deal," she said. "A lot of members on the Democratic side of a Jewish faith background, which I also have, had very serious concerns … the [fallout] that has happened in U.S.-Israel relations has also been terrible."
Carbajal, however, said he would have voted in favor of the agreement, because he believes the diplomatic opportunity to ease tensions in the Mideast eclipses the risks: "I am supportive of the deal ​— ​it's not perfect, but it's the best deal that was put on the table."
BOTTOM LINE: In addition to the substance of the issue, their comments and stances also reflect the varying political styles each would carry to Washington.
With few sharp edges, Salud in public often speaks in platitudes and, behind-the-scenes, is a cautious dealmaker (as he was on the Miramar Hotel deal), for whom compromise and consensus are the highest political values. Helene speaks with more specifics and detail and is more likely to surprise or disappoint natural allies with maverick positions (as shown on issues like the gang injunction and Highway 101).
On the incumbent, she said, "My approach would be different … on some issues, I would be very vocal. I think people know that about me."
Same question: "I know you're trying to get me to say something about where I would differ from Congresswoman Capps, but I'm focused on what I need to do," said he.
(The full interviews of Helene Schneider and Salud Carbajal from which their statements are taken may be found in the City Desk program archive on the website for TVSB, Santa Barbara's public access station).