Capitol Letters
Steroid Pinocchio
S.B.-Based Republican Ad Man Strikes Again with Bizarre New TV Spot
Fred Davis, Montecito's mad genius campaign strategist, has produced the most memorable TV spot of 2016 ​— ​a surreal strike against Republican presidential wannabe Ted Cruz that should include a warning label: You Can't Un-watch This.
Aired in the run-up to the crucial Wisconsin primary on behalf of Ohio Governor John Kasich, the ad features an image of Cruz, staring while his nose grows like a hose to encircle his own neck; a voiceover recounts a series of campaign dirty tricks, shorthanded on the screen in white, and identifies the Texas Senator as "Lyin' Ted," the sobriquet hung on him by GOP frontrunner Donald Trump.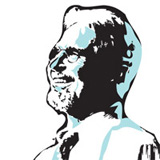 On his best day, Cruz resembles a cross between Grandpa Munster and senator Joe McCarthy, and the effect of the ad is like watching a shifty creep be strangled by his own, bratwurst-colored colon.
A super-elongated riff of a Pinocchio meme occasionally seen in nasty campaigns, it's attracted considerable attention among the political cognoscenti and was created for New Day for America, Kasich's arm's-length super PAC, by Strategic Perception Inc., the L.A.-based company founded by local man Davis.
When The Santa Barbara Independent last caught up with him, Davis had just produced "Demon Sheep," a cult-classic rip job on Senator Barbara Boxer for unsuccessful GOP challenger Carly Fiorina. An incessant campaign trail traveler, he parachuted briefly into town this week for his granddaughter's birthday, taking a few minutes for an email interview.
"Two things, really," he said, when asked what among his febrile imaginings inspired the spot. "Partially that Pinocchio is simply an effective, visual way to get across that someone is not telling the truth. And, as you know, visuals are a danged efficient way to memorably communicate.
"Second, though, we as a super PAC were just tired of all the tales that [Cruz] and his campaign had been spinning. The ones mentioned in the spot, and so many more. So, it was sort of out of our frustration that the nose grew and grew and grew … never ending."
Although Kasich himself has been critical of the ad (independent expenditure organizations like Davis's client legally are prohibited from communicating or coordinating with candidates or their campaigns), the consultant said the Ohio politician is far and away the most qualified ​— ​not to mention compos mentis ​— ​of the three contenders still standing.
"I think John might be the only stable person in the race," he said, "and for sure the only one with a chance to manage our country on a calm and reliable path …
"I think Kasich himself said it best … 'Listen, I'm running against one guy with no experience and another guy whose only experience is shutting down the government and calling the Senate Majority Leader a liar.'"
Alas, California voters may not get a chance to see Davis's "Lyin' Ted" ad in real time.
"Doubt it will run in California, but hard to tell. Depends a bit on funding and a bit on what happens in the three campaigns between now and June," he wrote. "This has been the most impossible to anticipate campaign cycle of my career, making the time between April 4 and June 7 almost unfathomably long and impossible to second guess."
It won't surprise you that on his company's website, Davis says the following: "If I picked what's on my tombstone, it would be: 'If you don't notice it, why bother?'"
THIS JUST IN: The latest California poll, by SurveyUSA for four big-market TV stations (1,991 registered voters, including 356 Republican primary voters) shows Trump leading Cruz and Kasich 40-32-17 percent respectively (Hillary leads Bernie 53-to-39 percent among Democrats).
Two big buts, however:
— Of those surveyed, 71 percent of California women and 75 percent of Latinos now hold a negative view of Trump.
—The Republicans' arcane primary may work against Trump: Even if he wins statewide, he gets only 13 convention delegates for his trouble; all the rest, except for three GOP "super-delegates," are divvied up, three apiece to the winner in each of the state's 53 congressional districts, a system likely to benefit Cruz's superior campaign organization.
Kasich and Cruz in the past few days accepted invitations to speak at the California Republican Party's state convention in San Francisco later this month, transforming what was expected to be a sleepy, if reliably entertaining, state event into a national political extravaganza. No word yet on whether Trump will show. Speaking of liars.