Briefs
Citizens Named Civic Heroes
No Good Deed Goes Unnoticed at Police, Kiwanis Club Extra Step Awards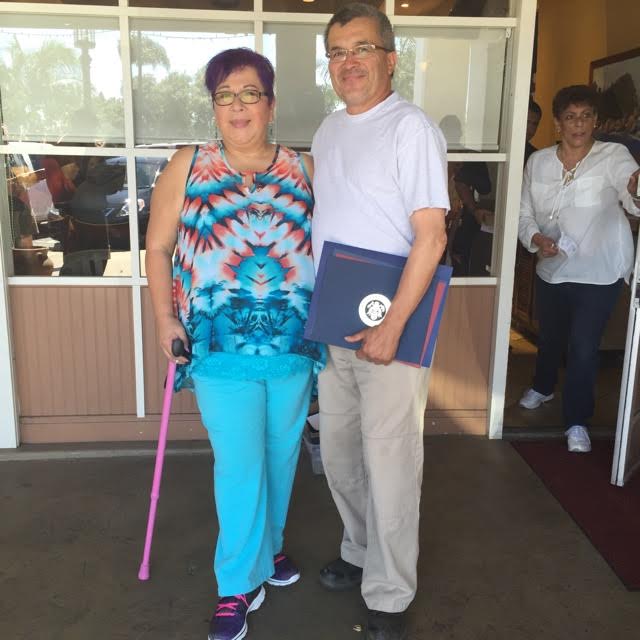 The Mesa Café was crowded with cops Wednesday afternoon, but they weren't there to write tickets. Rather, half a dozen police officers presented Citizen Extra Step Awards to 11 community members for their quick thinking and brave actions, which changed another person's life for the better. Sponsoring the awards luncheon for its 44th year was Santa Barbara's chapter of the U.S. Army-sponsored volunteer group Kiwanis International.
Notably, three Dibblee Avenue neighbors prevented Olde English Bulldogges from mauling a woman to death; two young women, each acting on their own, intervened to stop two separate domestic violence instances; the owner of a UPS Store shut down a phone scam before an elderly customer lost thousands.
Christine M. Ramirez, George Pappas, and William Julian were the cul-de-sac neighbors who last autumn saved a 46-year-old woman — tasked with feeding another neighbor's dogs while he was away — from three vicious dogs. A cancer and liver transplant survivor, Ramirez was waiting outside her house for a taxi to the doctor's office when she saw blood streaming down the victim's leg next door. Ramirez grabbed a broom to push back the dogs, and then Pappas and Julian arrived. "She's torn up, but she's alive, and that's what I'm grateful for," Ramirez told The Santa Barbara Independent of the victim, with whom she's stayed in touch.
Fourteen-year-old Gyselle Pantoja stepped in to stop a woman from being strangled by her boyfriend at night on the 1500 block of San Pascual Street. "I felt so attached to the woman," said Pantoja, who called women "powerful and amazing human beings" who do not need partners.
At 5'2″, LaShawndra Fenner-Lopez — who goes by "Shawny" — shoved a large man who was arguing loudly with a woman at night in the Ortega Street city parking lot. Herself a survivor of domestic abuse, Fenner-Lopez said she didn't want another woman to go through what she had.
Former corrections officer Gilbert Antonio Navarro fought off two men trying to pry a woman from her parked car on the 500 block of West Pueblo Street. Nominating officer detective Douglas Klug referenced an email from the victim: "He stepped in in one of the scariest moments of her life."
A Saks OFF 5TH loss-prevention agent, Juan Carlos Solis, was named a civic hero for having caught over 30 attempted shoplifting, burglary, and robbery suspects. "At times when we get called he [already] has them in handcuffs," said nominating officer Kasi Corbett with a laugh.
Nathan Ogan, an off-duty lifeguard and paramedic, dragged an unconscious boogie-boarder to the shore of East Beach and performed lifesaving measures before first responders arrived.
Linda Malhotra, the owner of the Meigs Road UPS Store, intervened to stop an elderly customer from sending several thousand dollars in "tax money" to a phone scammer. Malhotra alerted the client's daughter, and — taking matters into her own hands — replaced the woman's cash package with a parcel of paper scraps and Chinese proverbs. Malhotra returned the money to the victim.
While riding mopeds downtown, Mark Copeland and Hadi Nassar chased a man who had just stolen a woman's purse. Holding the suspect until law enforcement arrived, Copeland suffered a deep bite.
City Councilmember Gregg Hart, newly appointed interim police chief John Crombach, the District Attorney's Office Megan Riker-Rheinschild, and reps from Assemblymember Das Williams, State Senator Hannah-Beth Jackson, and Congressmember Lois Capps, celebrated with the honorees and their families.