Food & Drink
Enjoying Leela Cyd's 'Food with Friends'
Photographer and Writer Releases Cookbook About Simple Gatherings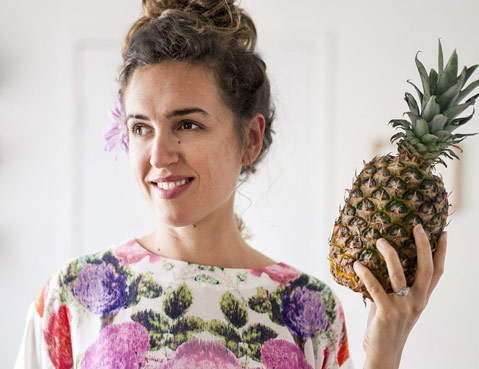 With a bright smile, photographer and writer Leela Cyd greeted me at the door of her breezy downtown studio, pulled me up a stool, put on a pot of English breakfast tea, and finished unloading her groceries, all while chatting like an old friend. "I always seem to be shopping for food," she laughed.
Cyd's casual yet effervescent demeanor infuses her gorgeous first cookbook, Food with Friends: The Art of Simple Gatherings, which features recipes and tips to inspire the most hesitant cook to don an apron and enjoy a meal with friends. "Don't wait for the perfect moment or to live in the most perfect house with the most beautiful china," Cyd said about her desire to bring people together through food.
Featuring recipes perfect for brunch, picnics, happy hour, teatime — well, anytime really — Cyd gained inspiration from Santa Barbara's fabulous fresh produce as well as from tasting her way through such places as Italy, Amsterdam, and India. "Food is such an access point to culture," said Cyd of the global flavors, which influence many recipes, such as the South Indian-Style Veg Cutlets.
Her favorite dish is the Beet-Pickled Eggs, which grace the book's cover. Bright in color from the pickled beet brine and bright in flavor due to bursts of cumin, chives, yogurt, and lemon, these treats highlight Cyd's knack for enlivening a simple dish with a whimsical flair. "I hope that it inspires them to cook something delicious and make time to live and eat well, and enjoy their food and the company they keep," she said.
Finishing one last sip of tea and setting down my rose-colored cup, I wished I could linger longer. Fortunately, the party needn't end there — with Cyd's heartfelt, stunning, and delicious cookbook on the shelves, casual hangouts are about to get a whole lot lovelier.
See leelacyd.com.