Food & Drink
Farhana Sahibzada Teaches Indian Cooking
Chef and Cookbook Author Brings South Asian Spice to SBCC This Summer
Santa Barbarans have a unique chance to spice up their kitchens this summer when Farhana Sahibzada comes to town to teach a series of Indian cooking classes in the recently redone kitchen at the SBCC Center for Lifelong Learning's Schott Campus. The author of the Beverly Hills Book Award–winning cookbook Flavorful Shortcuts to Indian/Pakistani Cooking, Sahibzada seeks to equip her students with all they need to simply produce a flavorful and authentic meal in their own homes.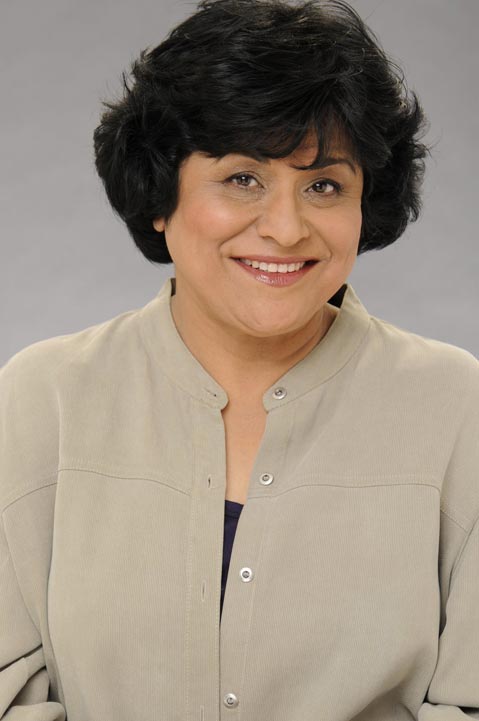 "My approach is not to complicate matters — less is more here," she said. "My goal is not to try to impress the world with my 'knowledge' of 500 spices, so to speak, but rather to encourage people to move forward by showing them they can do fine with just five!"
With more than 40 years of experience cooking and 20 years of teaching under her belt, Sahibzada's recipes stem from her experiences in Punjab, Pakistan, where she lived and frequently visits to find the best techniques, secret ingredients, and shortcuts. "From the street vendors and local tandoors, to the chefs of prominent restaurants and hotels and seasoned home cooks, I make it a point to work with the top professionals of the industry," she said.
Here are some ideas of what you'll learn to cook in one of her two classes this July, which are titled Indian Tandoori Grilling (July 16) and Fragrant Feast: Indian Vegetarian Menu (July 21 and 28).
Chicken Kabob: This wedding and party staple can be made with lamb, beef, or chicken, using a very simple seasoning of fresh ginger, garlic, garam masala, green onion, cilantro, and serrano chile. "As soon as you mix it up, it's ready to go," said Sahibzada, who'll divulge a secret for getting the chicken extra moist, so even novice cooks are sure to please their guests at their next summer barbecue.
Mint Chutney: In this sweet, tart, and refreshing condiment, ingredients such as lemon juice, mint, cilantro, and salt are easily fused into a dip or dressing using a yogurt, sour cream, or mayonnaise base. "It can go with any Indian meal you are having," Sahibzada said.

Saag Paneer: This Punjabi item and restaurant favorite will be presented in three easy steps: making the base sauce of sautéed onions, ginger, and garlic with mild spices; boiling the spinach with garlic, salt, and serrano; and adding the paneer, or Indian cheese, to the spinach for a final simmer.
Basmati Rice: Using whole spices and fresh herbs, Sahibzada will share techniques for what she refers to as "the most flavorful rice on earth."
With each dish and class, Sahibzada looks forward to sharing her passion for food and cooking in a welcoming space. "Food in any form creates a lovely bonding environment, and I love to be a part of that kind of setting and atmosphere," Sahibzada said. "People are relaxed, happy, excited, and enthused, and it is great to interact with that side of people."
To sign up, see tinyurl.com/indiancll.