Positively State Street
Sleep Dank and Yukmouth Keep Mac Dre's Spirit Alive at Velvet Jones
Bay Area Hip-Hop Masters Give Back to Up-and-Comers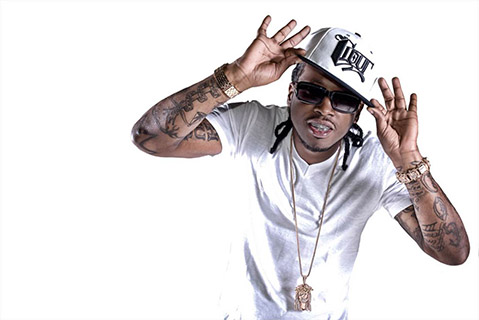 When Bay Area hip-hop masters Sleep Dank and Yukmouth host a tribute to their mentor and friend Mac Dre this Friday, August 12, it will be as a way of showing love to the man whom they remember as a life saver and career booster for many East Bay rappers. "The reason I started doing it is to keep my boy's name alive," said Sleep Dank, who started hosting Mac Dre tribute shows around California in 2013. "I was the guy in the street selling all the drugs, and I thought that was where my life was headed. He got me out of selling drugs; he taught me how to get legit rap money, and that really saved my life."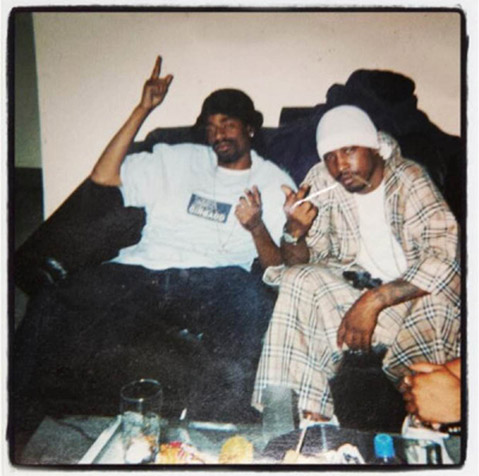 Ask Sleep Dank and Yukmouth what made Mac Dre such a lovable guy, and they will both recall a man who was bounteous with generosity and integrity, lending helping hands to struggling talent and looking out for those close to him. "Mac Dre was a legend before I even met him — he was a legend at my junior high school because he didn't snitch and kept it silent," Yukmouth said of Mac Dre's refusal to serve as a police informant in order to protect his partners. "That rang bells throughout the whole Bay Area. We knew he was a solid nigga for not snitching on his homeboys." The "I Got 5 On It" hit-maker befriended Mac Dre after he was released from jail and said he was always teaching others with honesty and a giving spirit. "Dre was that nigga that was looking out for everybody. Back then people were doing it for themselves, not trying to share the pie. He shared the pie."
Sleep Dank says the tribute shows continue Dre's legacy of sharing the spotlight. This year's tour will feature a couple of lesser-known acts, J-Hype and Campy Doo, whom Sleep Dank hopes to help in the same way Mac Dre used to. "Dre's basically still helping people from the grave," he said.
Of course, the show isn't merely a means of paying respects to the departed emperor of Thizz. Sleep Dank and Yukmouth have built up respectable careers of their own and have reached a new chapter of collaborations in the Bay Area rap scene and a phase of reflection upon what used to be. The two recently made a song with E-40, for example, "Trendsetters," mending a previous Vallejo rivalry. "He was from the other side of Vallejo, and we didn't get along for a long, long time … but we've started into a mature time," Sleep Dank said of E-40. "We made it happen just to show the young people that sides ain't gotta be like that. We can come together."
Yukmouth is in a phase of retrospection, with his next album slated as a double album about his teenage years — possibly his last solo album — to coincide with his memoir, Sad Millionaire. "There was a lot of gangsters, a lot of kingpins, a lot of really real shit," he said of the time when he turned "a drug deal into a record deal." "I was tired of going in and out of juvenile hall, hopping fences, being shot at."
He admits that musically things aren't quite the same as they used to be — "There ain't no era like the Golden Era," he says, and lamented that nowadays "everybody and everything is so individualized that they think they don't need nobody; nobody's unified. At the push of a button, you can release your music" — but he's ready to teach what he's learned. With a couple of decades of success behind him, he feels similarly "ready to pass the torch," planning to aid others in their music careers as a manager and booker, including his daughter, an aspiring singer. He also discussed his plans to give back to the Oakland community by investing in businesses — a barbershop, a beauty and nail salon, and potentially even a hookah lounge.
So things are good for Sleep Dank and Yukmouth, and Friday's show will be a great chance to bask in that goodness — handed down from their gone-but-still-giving friend, Mac Dre.