Briefs
Identities Released of Three Victims in Deadly Cliff Drive Crash
Authorities released the identities of the three young people who were killed Tuesday night in a one-car crash on Cliff Drive: Angel Flores (age 24), Benjamin Rubio (28), and Daniella Hearn (19). They were all from Santa Barbara.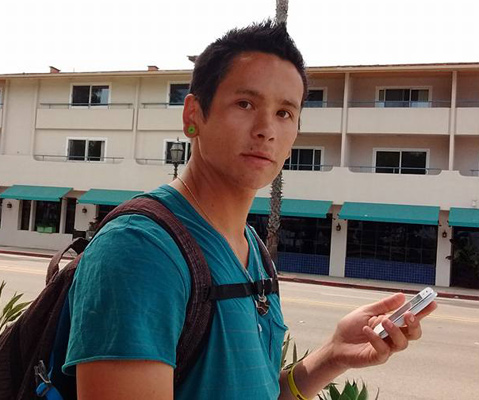 Just before 9 p.m. that night, a Lexus sedan was speeding eastbound on Cliff Drive near La Marina Street when it lost control and hit the curb, then a rock, fire hydrant, power pole, and a tree trunk before landing in a large shrub in the front yard of a residence. Flores, who was driving, Rubio and Hearn, both in the backseat, were all pronounced dead at the scene. A fourth man, Michael Mendoza, 29, who was sitting in the front passenger seat, survived, and was transported in critical condition to Cottage Hospital. As of Thursday afternoon, he is still recovering at the hospital. He is in serious condition, according to Cottage spokesperson Maria Zate.
Hearn had a one-year-old son, lived in Goleta, went to SBCC, and, according to her Facebook page, was in a relationship with Rubio. An outpouring of condolences was posted to her page. Hearn received help from Noah's Anchorage Youth Crisis Center after living on the streets of Santa Barbara since she was 15 years old. She was featured in news articles about young homeless people, including one in The Santa Barbara Independent.
She participated in SBCC's Single Parents Arriving Ready for College (SPARC) program.
Rubio lived in Carpinteria, his Facebook page says. He was a former SBCC student who was last enrolled in 2008, according to the college.
Harwood said whether or not alcohol or drugs were a factor in this incident is under investigation, which is standard for this type of collision.
More information will be added to this story as it becomes available.