News
Diabetes and Driving
Low Blood Sugar Levels Can Cause Drivers to Seem Drunk
In Florida in 2014, police stopped the driver of a swerving pickup truck and eventually cuffed him when he resisted and became combative. Too late they determined that the man wasn't drunk but rather diabetic. His blood glucose had dropped to 29 mg/dL. He stopped breathing, was revived, but was pronounced dead at the hospital.
That's one of many similar stories, some of which led to heartbreak for families and heavy penalties for municipalities for the way their police handled the situation.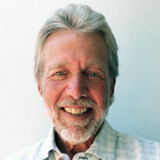 Not long ago the American Diabetes Association was lamenting that diabetes training for officers was dwindling instead of growing at the very time the disease was on the march, its numbers booming. Dr. Jordan Pinsker at Sansum Diabetes Center in Santa Barbara recently provided me with these stats: "Almost 30 million U.S. children and adults have type 1 or 2 diabetes. That's 9.3 percent of the population, making it the most prevalent disease in the country. If trends continue, as many as one in three will have diabetes by 2050."
Considering all that, and the struggles of law enforcement these days, it seems like two major forces on a collision course. But efforts are being made to do a better job. In the Florida case, state legislators passed the Arthur Green Jr. Act to create an online training program for officers, and they created a Diabetes Advisory Council to help legislators deal with the challenges.
Here, diabetes issues are "part of our medical training at the police academy, and on a continuing basis," said Sergeant Riley Harwood, community and media relations supervisor for the Santa Barbara Police Department. Every two or three years, "perishable skills" including first aid, use of force, driving pursuits, and medical issues such as diabetes are refreshed "to update our proficiency," he said.
Has that training come in handy?
It has.
"Yes, it's happened here," Harwood said. "We've dealt with people failing to yield because they were having an episode. We were able to stop [the driver] and assess that he was not under the influence of alcohol, but unless you're up close … it can be very hard to tell the difference."
How hard? Harwood has a personal instance to recount. The car was swerving along upper State Street. The brief pursuit came to an end in a driveway in San Roque. Was the driver treated roughly for failing to stop? "It's the person who sets the tone," Harwood said. In this case, "No, we walked up, opened the door and took him into custody. We quickly realized he wasn't talking and was very unsteady on his feet. He truly looked like someone who was drunk." But the telltale signs of alcohol weren't there, so the officers "recognized it was a medical emergency."
In such an instance, the officers don't administer insulin or, at the other end of the diabetic spectrum, a glucagon shot. "That's up to the paramedics," Harwood said. "But we can administer a source of sugar, juice or candy."
Had the person been noncompliant, then officers "have to do what it takes to keep the public and themselves safe."
Tricky? "Yes, there can be drugs, mental illness, developmental issues." In this instance, the situation was resolved harmlessly. But what would help officers deal with a tricky situation, with symptoms that mimic drunkenness, would be MedicAlert ID bracelets. In the Florida case above, it was determined that the driver wasn't wearing a bracelet, and without a driving infraction on his record, there was no official way to determine his situation. A bracelet "would be helpful," more so than a notation on a driver's license, Harwood said.
Why is this suddenly on my radar screen? Because I've got a 17-year-old stepson who's about to be on the road. Hopefully he will refrain from driving when his blood sugar numbers aren't in range, but the disease can be unruly and unpredictable. In the event that something goes awry, I'm glad that Santa Barbara cops have had training. Hopefully officers will remember it well and handle with care.