News
2016 Election Endorsements, Part Two
From Assembly to Senate, Our Next Round of Picks for the 2016 Election
Here is the second installment of The Independent's 2016 Election Endorsements. To see part one of our endorsements, visit independent.com/endorsements2016. As always, we urge you to vote, whether you agree with us or not. To give individuals with disabilities and frail seniors access to the polls, Easy Lift will provide accessible transportation; call (805) 681-1181 before November 7 to make a reservation.
State Assembly, 37th District: S. Monique Limón
For the past five years, Monique Limón ​— ​a Democrat ​— ​has served on the Santa Barbara School Board and is running to fill the vacancy in the 37th Assembly District created when Das Williams was termed out. Limón's passion has always been education. As both administrator and mentor at UCSB, her focus has been to expand educational access and success for minority students. On the school board, she's been engaged, smart, and practical, seeking out consensus where possible but not afraid to vote against the majority when not. That she's bilingual is a big plus. That she will be part of two of the most influential caucuses upon her arrival in Sacramento ​— ​the Women's Caucus and the Latino Caucus ​— ​is an even bigger plus, not only for Limón but also for the district she represents.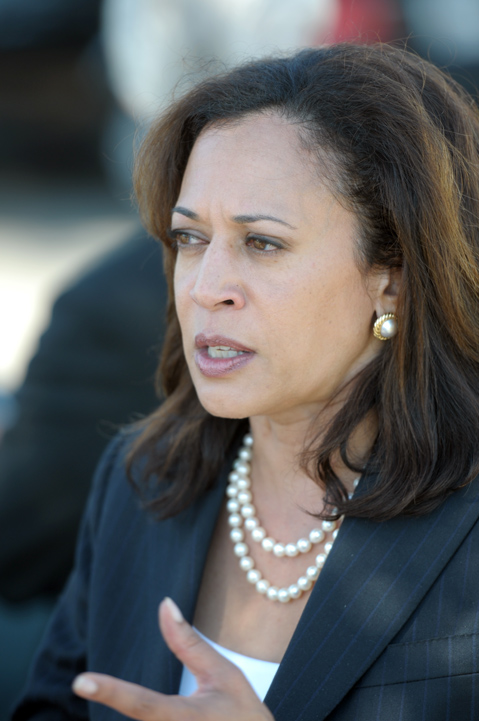 U.S. Senate: Kamala D. Harris
California Attorney General Kamala Harris is poised, polished, progressive, and very politically correct. She enjoys the full blessing of the Democratic Establishment. Unless abducted by space aliens, she will win.
State Senate, 19th District: Hannah-Beth Jackson
State Senator Hannah-Beth Jackson has not wasted a moment of her first term in Sacramento. During those four years, Governor Jerry Brown has signed Jackson's landmark equal-pay-for-equal-work bill into law. The bill puts the onus on private employers to legally justify any gender-based wage discrepancy between employees doing similar work. On paper, it doesn't sound like much, but in the real world, it moves the needle significantly. Likewise, on the issue of date rape and sexual violence, Jackson has been legislatively prolific, introducing and passing bills that redefine what's considered legal consent to better protect the victimized in educational settings. One bill gives community colleges authority to discipline students for transgressions taking place off campus; another requires high school health classes to address issues of sexual consent.
In response to last year's Plains All American Pipeline oil spill, Jackson held oversight committee hearings in Santa Barbara ​— ​where locals attempted to hold the pipeline company accountable ​— ​and passed a bill requiring the state to better utilize fishing fleets for emergency cleanup operations. Jackson works hard, is accessible, and never gives up, no matter how many times the governor vetoes her bills trying to regulate the intrusion of drones.