Food & Drink
Santa Barbara's Japanese Food Empire
Keiko Miyata and Laxman Perera Own Sushi Teri and Numerous Nikka Restaurant-Markets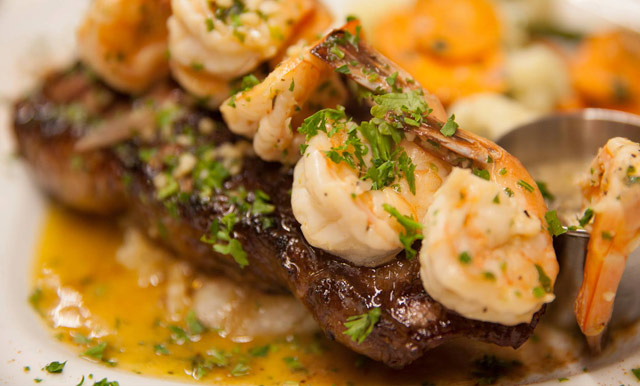 If you stood in the Calle Real shopping mall parking lot in front of the now-closed Petrini's and spun a complete 360 degree circle, your eyes would take in four Japanese-food-themed businesses owned by the husband-and-wife team of Laxman Perera and Keiko Miyata. The couple's holdings include the regionally universal Sushi Teri (with four locations between Lompoc and Carpinteria) as well as Nikka Japanese Market, the Nikka Fish Market & Grill, and, as of last month, Nikka Ramen. (Nikka, a name chosen by the market's original owner, apparently means "Japanese Chinese.")
Their food world began with Sushi Teri, the economical yet delicious way Santa Barbarians crush their cravings for raw fish and sweet marinated chicken, salmon, and beef. Intimate and homey, each Sushi Teri offers a middlebrow approach to Japanese dishes more often offered on the higher end in this town, from Arigato to Yoichi's.
"We liked to eat there when we were students," said Perera. "That's how we met, at City College going to school. So when it came to be for sale, we wanted to buy it."
Both Miyata, who was born in Nagoya, Japan, and Perera, who hails from Sri Lanka, wound up at SBCC, studying business and economics. "She went on to UCSB," said Perera, but he was too eager to get into real-world commerce. They bought the mini-chain in 1997 and kept it small despite franchising temptations, only adding the spot in Lompoc. "It's a very hard town, Lompoc," said Laxman. "Restaurants don't last there more than two years. But we're doing fine."
Next stop on their stealthy climb to success was Nikka, the oldest store in the 30-something-year-old Calle Real shopping center that once didn't allow chains. "I'm pretty sure it was the first store in the mall," said Perera. The original market was sparse but accommodatingly pan-Asian, with an emphasis on Japanese items, prepared food, and hard-to-find essentials such as miso, bonito flakes, and dried kelp. Nowadays, Nikka's remarkable range includes gourmet tofu, finely graded soy sauces, and a variety of sesame oils. The clientele is remarkably steady and grateful.
The couple liked Calle Real, so decided to do seafood next, mixing a market with casual dining. "There was a fish market there a long time ago, but we started this one long after it had gone," said Perera. In fact, it's the only fish market in Goleta, aside from grocery stores. The fish comes from wholesale markets in Los Angeles, so the quality is high — sushi grade, in many instances — "and it doesn't have the cheapest prices either," said Perera candidly. He even introduced Chef James Sly, of Sly's in Carpinteria, to the joys of shopping at the market. "He loves it," said Perera, who actually owns the building that houses Sly's and also bought Henning's Cake Boutique on Figueroa Street from that family a few years ago.
Today, though, the excitement brewing in this Mall of Goleta is Nikka Ramen, which opened just before Thanksgiving and is already mobbed. As in all things, Perera and Miyata took the trendy comfort-food concept seriously. "Our chef is in Japan right now, studying at a ramen school for the next two weeks," said Perera before it opened in November. "The food is going to be very reasonable. We'll have rice bowls and poké." The menu reflects ramen prices ranging in the low two digits and throws the holy trinity of Japanese warm-up dishes: gyoza, edamame, and shishito peppers.
Perera denies marching toward a food empire of any sort. They're too busy. "We really are involved in every aspect of our businesses, we make all the decisions, but at the same time, we live behind the scenes as best we can," he said. "This ramen restaurant is mainly for the people who shop at the Nikka store. They're very excited about it opening."
Two weeks later when I visit on a Sunday night, it's packed. The delicious ramen I ate at the counter was creamy pork broth with thin noodles and a big slab of pork belly. The broth simmers for over 24 hours, explained Perera as he served other guests, coached the kitchen, and talked to a young friend who dropped in. The friend asked what he did for a hobby nowadays, and Perera stopped what he was doing. "Hobbies," he proclaimed in disbelief. "Who has time for hobbies?"
See sushiteri.com and nikkafish.com.