Living
iGeeks Fixed My iPhone
Daniel Guerrera's Santa Barbara Tech Repair Company Opening Up Mobile Franchising Opportunities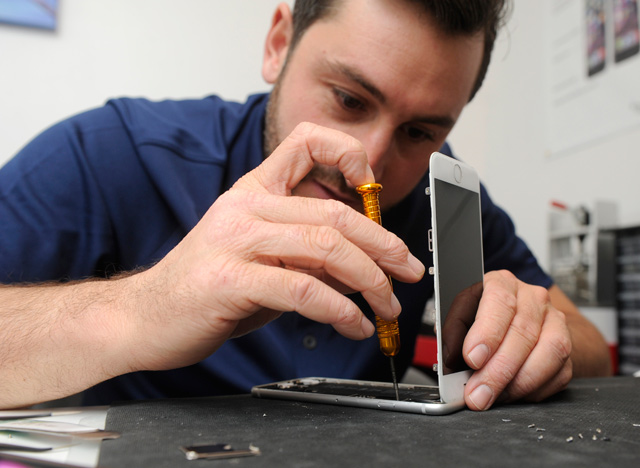 My old Apple iPhone 5S didn't look like it had been dropped so much as spiked. Fortunately, it still showed dim signs of life beneath its powerfully shattered screen. I wanted to get it up and running as a dependable backup, but I didn't feel like waiting for an appointment with Apple and paying full price for parts and labor. So I hit up iGeeks, a small shop just off Upper State Street, owned and operated by Daniel Guerrera.
Within seconds, Guerrera had unfastened the damaged screen and was removing strange gunk from the phone innards with a tiny scraping tool. He talked as fast as he worked. Born and raised in Santa Barbara, Guerrera graduated from Dos Pueblos High School and then the Art Institute of California – San Diego, where he specialized in graphic design and computer science.
While designing ads for a friend who was doing iPhone repair, Guerrera showed an interest in the trade and learned firsthand from his buddy. Slowly, this new line of work took shape. He moved back to Santa Barbara, opened a hole-in-the-wall near La Cumbre Plaza, and then shared a retail space at the Sandman Inn on Upper State before landing at his present location about two years ago.
"Replacing cracked screens makes up the majority of my work," he said, gently filing the bent frame of my phone so the new screen would sit properly. "But I also replace a lot of batteries and charge ports." He also repairs iPads.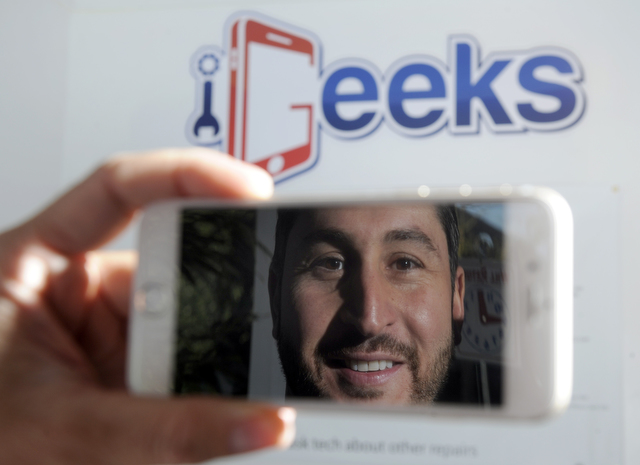 Guerrera saves on import costs by making and refurbishing his own screens, right there in the shop, with specialized machinery. That saves time, too, he added, which gives him the confidence to offer walk-in repairs that take 30 minutes or less. Mine was good to go in about 20 minutes. I've since heard that if my phone were covered under AppleCare — which I've never signed up for — having it fixed by a third party would have voided that warranty. I tried to confirm that with Apple, but after 23 minutes on hold, I hung up.      
"We're here for the locals," Guerrera said. "We're quick, transparent, and there's less waste."
For 2017, he's expanding franchise opportunities for a mobile iGeeks phone-repair service, and he's planning on opening a Buellton shop this spring.
16 West Calle Laureles, Suite B; (805) 280-9118; igeeksb.com