Capitol Letters
How The Donald Could Blow a $100 Billion Hole in California's Budget
That's How Much Federal Money Now Flows Through the StateThat's how much federal money now flows through the state.
For the foreseeable future, there is one and only one political question that truly matters to California: Can Sacramento's dominant Democrats fend off Republican supremacy in Washington?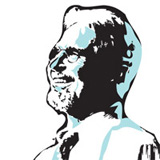 As Governor Brown and the Legislature returned to the Capitol this week, while the GOP's Ayn Rand Congress began action on the appointments and wishes of our 46 percent president, the shape and scope of a looming state versus feds brawl over California's progressive policies began to emerge:
The $100 billion ante. For those keeping score at home, the most important number to know is this: $95.98 billion.
That is the amount of federal money now flowing through California's $267 billion budget, about 36 percent of the total, as calculated by the arithmetically trustworthy California Budget & Policy Center.
As a political matter, it represents the dollars at stake as legislative leaders ratchet up their rhetoric of defiance in vowing to resist President-elect Trump's campaign promises to repeal Obamacare, ignore the "hoax" of climate change, and crack down on immigration.
It's hard to imagine even Trump seeking to slash such a vast sum in retaliation for state officials refusing to help him with deportations, for example, but then again this is the guy whose head exploded when Meryl Streep tweaked him at the Golden Globes, so who knows?
Issue #1. In California, the feds help pay for many programs, including but not limited to unemployment insurance, welfare benefits, public schools, higher education, roads, highways, and other transportation projects.
About 6 in 10 dollars, however, finance health-care benefits for about 13 million low-income Californians through the Medi-Cal program.
The number of Californians covered grew substantially after the passage of the Affordable Care Act. One of Obamacare's aims was extending health insurance to the "working poor," so the law provided federal payments to many low-income people who had been ineligible; today, nearly four million people, previously without insurance, have Medi-Cal coverage.
As Republican Speaker Paul Ryan and Senate Majority Leader Mitch McConnell swiftly move ahead on Republican campaign promises to "repeal and replace" Obamacare (the second part of the alliterative formulation remains elusive) these folks likely will be the first in the middle of the federal-state throwdown.
The GOP conundrum. There is a significant wrinkle in the political calculus of health care.
In Santa Barbara County, about 140,000 people, or one-third the population, according to the aforementioned Budget & Policy Center study, now have health insurance through Medi-Cal. While substantial, it is a considerably smaller population slice than in many inland counties that voted for Trump, where half or more of residents enjoy Medi-Cal coverage.
From Tulare (55 percent) to Merced (51.5 percent), Fresno (49.9), and other rural counties, California Republican members of Congress face a political dilemma: vote with their party for the partisan promise of "repealing Obamacare" or on behalf of constituents who have health insurance for the first time ​— ​not only millions on Medi-Cal but also tens of thousands of others with private insurance through Obamacare.
Big Man in Congress. The most visible pol on this issue is Republican House Majority Leader Kevin McCarthy, who represents the Central Valley's 23rd District, with one of the highest Medi-Cal enrollments in the state.
It's worth noting that while McCarthy has freely blathered on the subject to the Washington Post ​— ​"I think once [Obamacare] is repealed you will have hopefully fewer people playing politics" ​— ​both the Fresno Bee and the Bakersfield Californian report he did not return calls on recent stories they published on the issue.
New sheriff(s) in town. Rep. Xavier Becerra ​— ​Gov. Brown's nominee for state attorney general who was to appear this week for confirmation hearings ​— ​in a prepared, nine-page statement listed nearly a dozen issues on which California is at odds with Trump or congressional Republicans, from immigration and environment to gun control and racial profiling.
"The Federal Government's powers to force such a change at the state level or locally are very limited," he said at one point, in a reference to a law enforcement policy that might apply equally to other issues.
"If an attempt is made to do so, or if a threat of withholding federal funding is made to force such a change, I would treat this as a serious federal overreach … and would look forward to working with our Governor and the Legislature to fight vigorously to defeat such a policy." Emphasis ours.
Doubling down, the Legislature meanwhile decided to spend $75,000 to enlist the law firm of ex-U.S. attorney general Eric Holder for the fight.
As Senate President Kevin de León told the New York Times, "This means we are very, very serious."