Film & TV
SBIFF 2017: Films to Find
Staff Suggestions on Must-See Movies at This Year's Santa Barbara International Film Fest
ABOVE AND BEYOND
Bunker77: Rich, flamboyant, dangerously addicted, and wildly in love with surfing, Bunker Spreckels died way too young in 1977. This doc uses never-before-seen footage from famed surf photographer Art Brewer to tell the story of the young wave rider while trying to put his extravagance in its proper cultural context.
CINEMATIC OVERTURES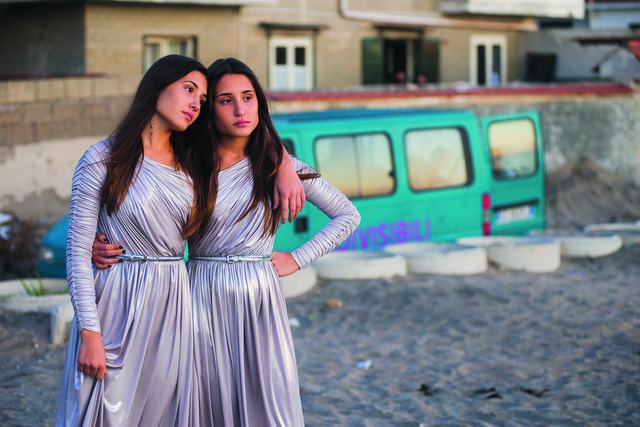 Indivisible: This is a distinctively Italian brand of neo-surrealism concerning Dasy and Viola, conjoined twins searching for a better life: at first away from the older people who profit from their talent for singing and, eventually, apart from one another. The leads, Angela and Mariana Fontana, are real-life identical twins and great singers.
CONTEMPORARY WORLD CINEMA
The Shepherd: Tensions between traditional lifestyles and selling out to developers steadily mount in this expertly paced film about a Spanish shepherd. When he refuses to move, his neighbors' need for money reaches a breaking point.
Little Wing: In this touching Finnish drama, a daughter plays parent to her scattered mother while also enduring bullying from the richer girls in her equestrian class and the attention of boys in her housing complex. When she hits the road in a stolen car to find her father, matters grow more confusing and poignant.
The Most Beautiful Day: How would you spend your last days if you were terminally ill? That's explored in this touching and delightful romp about two friends and their adventures when they are told they have days left to live.
This Beautiful Fantastic: Directed by Simon Aboud, son-in-law of Sir Paul McCartney, this crowd-pleasing modern day fairy tale is about a woman who was raised by ducks and strives through her OCD ways to become a children's book author, eventually finding guidance from her grumpy neighbor and their shared garden.
CRIME SCENES
At the End of the Tunnel: This Argentinian gem involves a wheelchair-bound man who lets a woman and her daughter move in and then realizes bank robbers are tunneling beneath his home to access a nearby vault. Then, physical challenges aside, he decides to get in on the action.
DOCUMENTARY
Cradle of Champions: This film takes a raw and intimate look at New York City's Golden Gloves, the largest amateur boxing tournament on the planet, through four participants, revealing the five boroughs' many faces while relaying unique yet universal personal struggles on the path toward the championship.
Ken San: This doc about one of Japan's most legendary actors, Ken Takakura, is a meditation on the creative process, and how an artistic giant such as Takakura meets life in all its joys and sorrows.
Mabel, Mabel, Tiger Trainer: Born in 1889 into squalor, Mabel Stark raised her station in life by learning to tame tigers; by the 1920s, she was renowned in her field, traveling throughout the U.S. with the circus. This is a peek into Stark's fascinating world, including multiple maulings by the tigers to which she was so devoted.
INDEPENDENT
Bokeh: Amid stunning imagery and eerie silence, Riley and Jenai must make sense of mankind's overnight disappearance, allowing viewers to create their own interpretations of what the end of the world means.
That's Not Me: Aspiring actor Polly must contend with the success of her more famous twin sister in this hilarious comedy from Australia about fame, siblings, and thwarted expectations.
INTERNATIONAL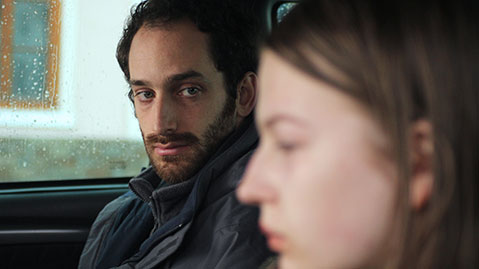 The Fixer: This engaging drama follows an aspiring journalist in Bucharest serving as a fixer for a French television crew investigating sex trafficking. When they start ruffling small-village feathers, people aren't happy, and the journalistic ethics soon become victimized, as well.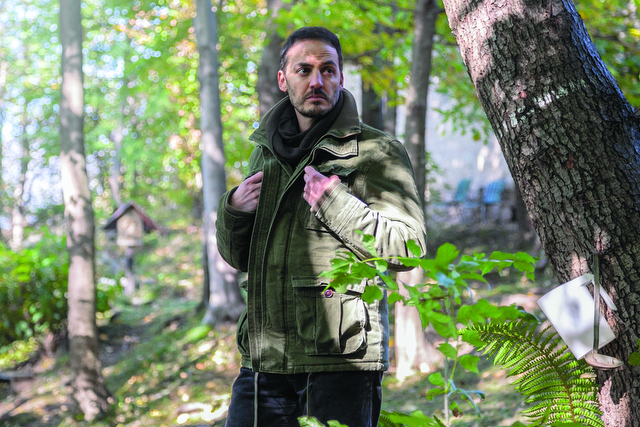 The Nest: When a young woman with striking eyes returns to her home village in the Swiss Alps, she stumbles into the dark history of her family's hidden past and struggles, against the will of her closest relatives, to learn the truth. The ensuing drama plays out during the pilgrimage town's most important holiday, making everyone uncomfortable.
A Quiet Heart: If "religious thriller" were a genre, this simultaneously tense and meditative piece about a talented pianist who faces prejudice and suspicion when she moves to Jerusalem would fit the moniker. It's an exciting, brooding, and intriguing movie about faith, music, and hatred.
NORDIC
Revenge: Set in a seemingly idyllic tourist village along a remarkably beautiful Norwegian fjord, this suspenseful film follows a woman who is set on avenging the sexual abuse of her sister. Her target is the owner of the village's inn, an ambitious family man with a dark past.
REEL NATURE
Bluefin: Bluefin tuna have been fished to the brink of extinction, but in eastern Canada, there is a place where many locals believe this mighty fish is as strong and healthy as ever. This doc will make you wonder out loud about the human condition. (Also in Social Justice.)
SCREEN CUISINE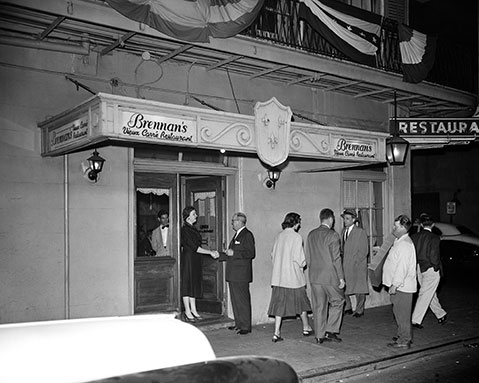 Ella Brennan: Commanding the Table: Starting as a young woman in the 1940s, New Orleans icon Ella Brennan transformed Commander's Palace into a pioneer of American brunch, a leader in farm-to-table cooking, and the place where celebrity chefs such as Paul Prudhomme and Emeril Lagasse cut their teeth.
Liberty in a Soup: Haitians celebrate their independence on New Year's Day by gathering to consume soup joumou, a spicy, pumpkin-based soup. This extremely informative documentary dives deep into the island nation's past, revealing that the plight of Haiti really charted the course for much of the world.
SOCIAL JUSTICE
Mali Blues: Lutz Gregor's documentary follows four musicians from Mali, the birthplace of blues, and charts their passionate and peaceful efforts to preserve music in their home country, where music has been partly outlawed by Sharia law. (Also in Cinematic Overtures.)
SPAIN/LATIN AMERICA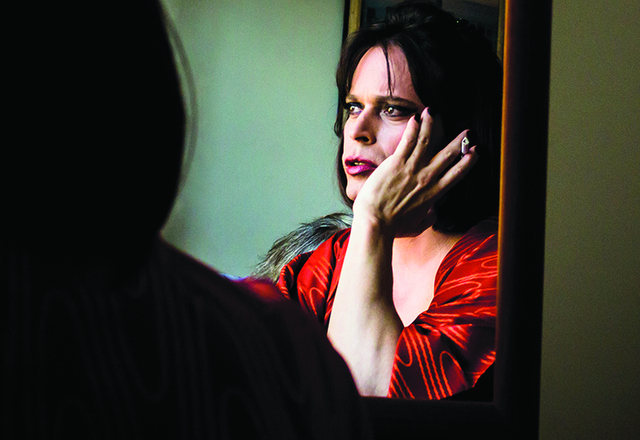 Tamara: Lest progressive America think it's out in front of the world's transgender movement, take the life of Tamara Adrián, who rose to become a prominent politician in Venezuela. This narrative film fictionalizes her saga but keeps all of the drama and emotions intact.
Special Presentations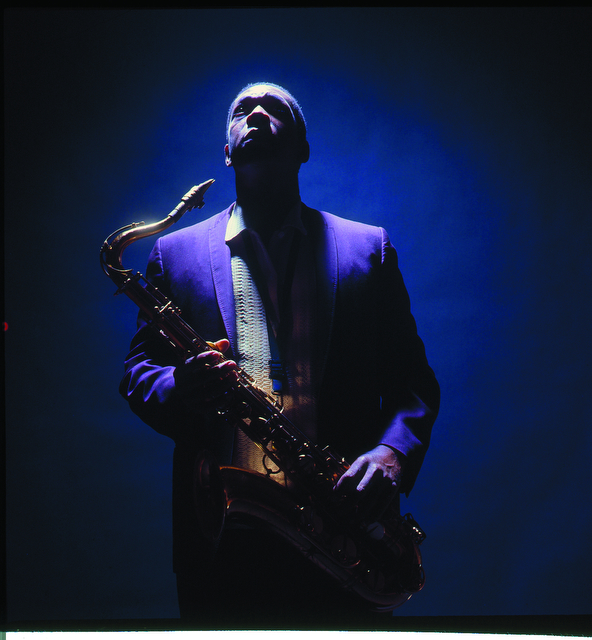 Chasing Trane: The John Coltrane Documentary: This doc traces the musical and spiritual astronaut's life from small-town North Carolina, where he grew up a preacher's son and grandson, to the projects of Philadelphia, where he battled drug demons before setting off on his own to create new sounds that defy imitation.  
I Am Not Your Negro: Veteran director Raoul Peck was given unlimited access to James Baldwin's writings, so he decided to "re-create" on film Remember This House, a book that Baldwin never finished. That gives us this marvelous film, in which Medgar Evers, Martin Luther King Jr., and Malcolm X are as much a part of the story as Baldwin himself.
On the Other Side: The neighbor-upon-neighbor violence of the Balkan Wars still haunts the region, as shown in this methodical and haunting psychological thriller about a nurse and her family. When her war-crime-committing husband gets in touch on the phone, old wounds are made fresh.
Your Name: A brilliantly done mash-up of body-swapping fantasy and classic teenage romance, this animated Japanese film achieves high scores in both the entertainment and deep-thinking categories.