Society Matters
Family YMCA Kicks Off Its Annual Campaign with Yacht Club Party
Leaders Rally Volunteers and Donors at Annual Event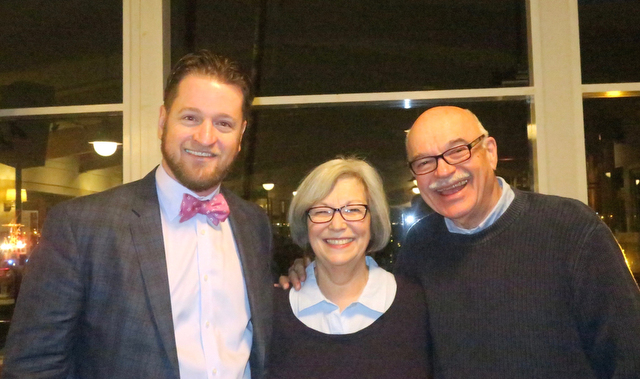 About 140 supporters of the Santa Barbara Family YMCA gathered at the Santa Barbara Yacht Club on February 3 for a festive party to kick off this year's Annual Campaign. The goal is to raise funds — at least $195,000 — to enable low-income individuals and families to participate in the YMCA's programs.
There was a sea of blue and white striped clothing at this nautical-themed event and lots of good cheer and enthusiasm throughout the Yacht Club dining room and deck area. Guests mingled, listened to lively music by the Bryan Titus Trio, and dined on an open buffet dinner. Board Chair Jaylon Letendre began the short program with welcoming remarks and then emphasized the tremendous need for the funding. "Our goal is to ensure we always have funds available so we never have to turn a child or family away." Letendre noted that 20 percent of the youth in the day camp program and 25 percent of the youth in the resident program receive financial assistance. At the on-site preschool, 20 percent of the children receive aid.
Matt Rowe, who is chairing the Annual Campaign for the fourth time, passionately conveyed the importance of raising funds to enable youth to enroll in the YMCA's programs, which can be "life-changing experiences" for these youth.
Funds raised in the campaign provide financial aid for low-income individuals and families to participate in a multitude of programs including health and wellness programs, day and resident camps, and preschool and after-school programs. Last year, the YMCA gave $400,000 in direct financial assistance to individuals and families to participate in its programs.
The YMCA provided an additional $127,500 in program subsidies. The YMCA offers a program for adult cancer survivors, its LiveStrong Program, which is free for all participants. It also has a Third Grade Learn to Swim Program offered free of charge to all participants. Its Haley Street Project offers structured after-school programs and health and wellness programs for families for a nominal fee.
Last year the campaign raised $210,000. The campaign organization is quite structured, with division leaders at the top and captains below them. This year, there are 80 volunteers in all who will be working hard to raise funds for five weeks to fulfill their laudable goal of not having to turn anyone away because of an inability to pay.
The Santa Barbara Family YMCA is one of seven branches of the Channel Islands YMCA serving Santa Barbara and Ventura Counties. For more information, go to ciymca.org/santabarbara/.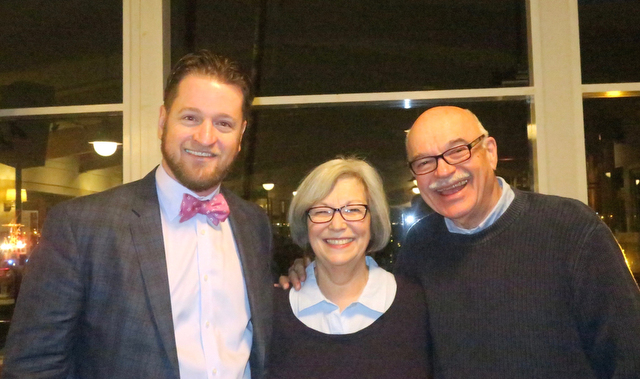 Send event invites to Gail at society@independent.com.