S.B. Questionnaire
The S.B. Questionnaire: Sara Caputo
Talking Efficiency, Implementation, and Goals with the Workflow Expert and Coach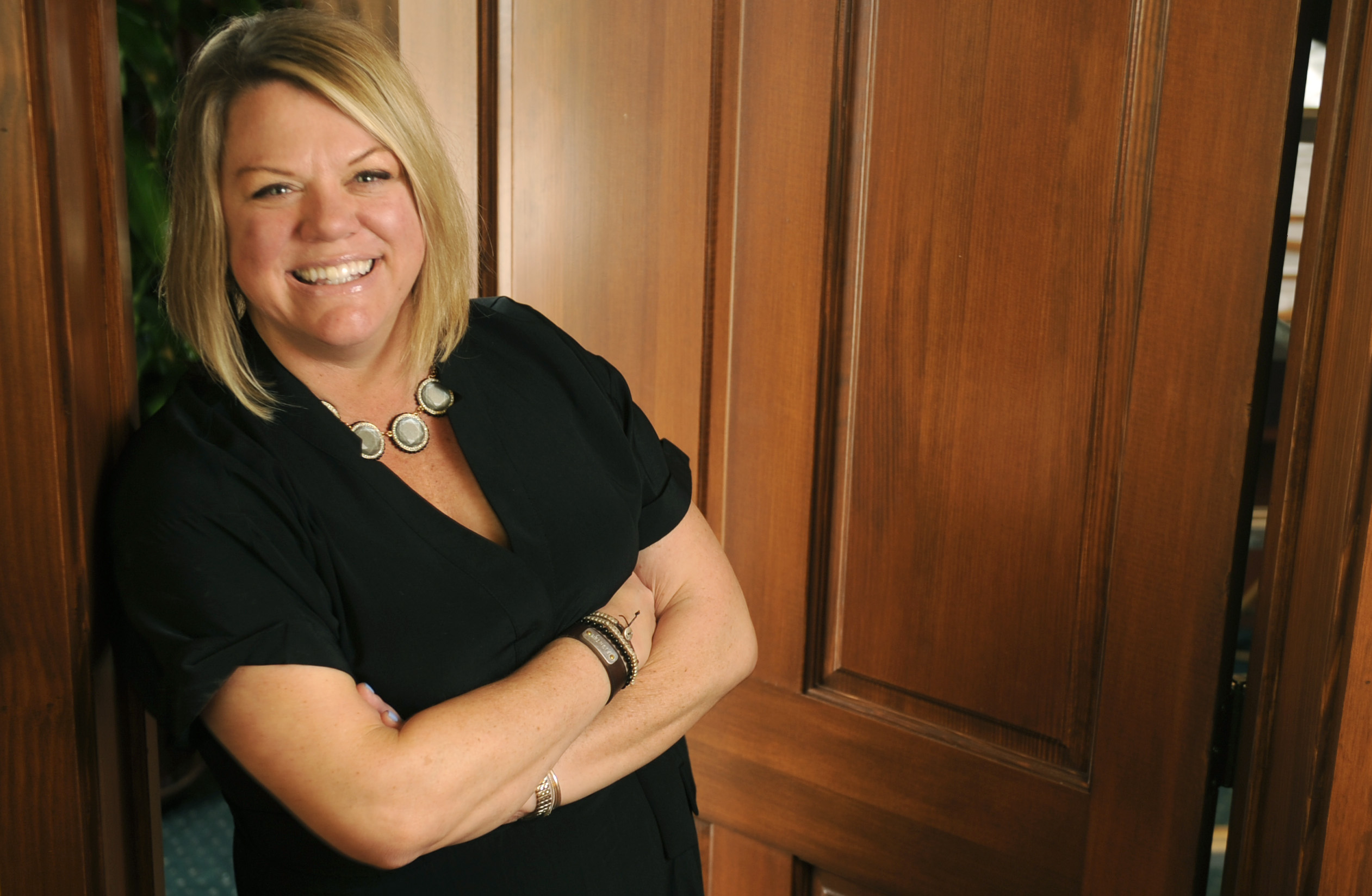 "One of the biggest parts of my job is to find the right management tools for the team," explains Sara Caputo, who coaches and trains professionals on their workflow. "When you don't keep a list, when you don't track things, you don't feel accomplished."
Unlike other executive coaches that focus on big picture goals, Sara focuses on getting those goals accomplished. "You hire me to implement," she explains. "I'm an implementation coach. I work on the ground level." She concentrates on enhancing workflow, increasing productivity, and strengthening communication. When she sees miscommunication and duct-taped systems, she encourages clients to press the reset button and start anew. Then she and the client create an agenda, purpose, and goals while building trust.
Sara is very warm in person, perhaps due to her Minnesota upbringing. "People from Minnesota are so nice and so homey," she explains. "There is a value system in the Midwest, a sense of community. There's a real caring for people, and I really care to see people grow."
After going to South Carolina for a post-graduate internship in dietetics, Sara wanted to start her own business. She was so inspired by the book If Life Is a Game, These Are the Rules that she found herself in a workshop with the author in Santa Barbara 16 years ago. She moved here soon after. "I'm big believer that I've been brought to this point in my life for a reason," she shares.
She enrolled at Antioch University's Masters Program in Organizational Psychology, and then met her future husband, Steve Caputo, at a ropes course. He is the manager of organizational development at Cottage Hospital.
Today, Sara works with teams and small businesses; less than 20 people is her sweet spot. She also does a lot of public speaking and professional development training, and even helped with The Independent's recent move to their new headquarters. "I helped them navigate their work-flow in the new space," she explains. "I helped them configure desks and configure optimal work space."
At first, Santa Barbara felt very big to this small-town woman. "One of my strengths is building communities," explains Sara. "On our street, we hosted a block party this summer and instituted potlucks amongst our neighbors. It makes a big difference to have a sense of cohesion within the neighborhood you live in."
As to her clients, "I'm very loyal," she says. "I'm going to be there until the end — until you achieve your goals."
Sara answers the Proust Questionnaire.
What is the quality you most like in people?
Consistency.
What is the quality you most dislike in people?
Flakiness and inability to own their $hi#.
What do you most value in friends?
Non-judgmental, unconditional acceptance and love.
What do you like most about your job?
I get to help people become the best versions of themselves, by creating awareness, removing roadblocks, reaching goals, and kicking butt in life. Lots to like about that!

What is your idea of perfect happiness?
Lots of white space in my day. Being detached from the outcome. Connecting deeply with people. Having happy boys.
What is your greatest fear?
Getting to the end of my life and not feeling satisfied. Trump as president is a close second.
What do you most admire?
Lots of admiration for so many people in my life. Too hard to nail just one person down. PASS!
What is your greatest extravagance?
Morning reading time in bed, with no kids around. Just me, coffee, reading material and all the time in the world. (This rarely happens, by the way.)
What is your current state of mind?
Confused and conflicted about the state of the world. At the same time, grateful for having a terrific life.
What is your most marked characteristic?
My directness and possibly my sense of humor. (Depends on who you ask.)
Which words or phrases do you most overuse?
With my kids: Please clean up after yourself. If you don't do it, who do you think will?
With my husband: I don't need you to solve it for me — just listen!
With my clients: What is your exact next step?
Which talent would you most like to have?
Stand-up comic-type of talent.
If you could change one thing about yourself, what would it be?
Be less intense, less raising of my voice with my kids, less story creating in my head when I don't know the full truth of something.
What do you consider your greatest achievement?
Almost 13 years of marriage to a wonderful human that makes me want to be a better person and loves me just as I am. There's serious achievement in that!
Where would you most like to live?
Does anyone ever answer with another location? If not S.B., probably somewhere in Colorado.
What is your most treasured possession?
My cordless Dyson vacuum. (I wish I was kidding.)
Who makes you laugh the most?
Laughing is my medicine. I am insanely lucky to have loads of hilarious friends. My hubby is pretty darned funny and my kids are very funny. This is an important quality to me in others. I secretly want to be a standup comedienne.
What is your motto?
If it is to be, it's up to me. And: Be with what is so that what is to be may become.
Which historical figure do you most identify with?
Does Amy Schumer count?
On what occasion do you lie?
When it protects happiness.