Living
Spring Happenings 2017
Swing Into Spring with These Upcoming Events and Activities in and Around Santa Barbara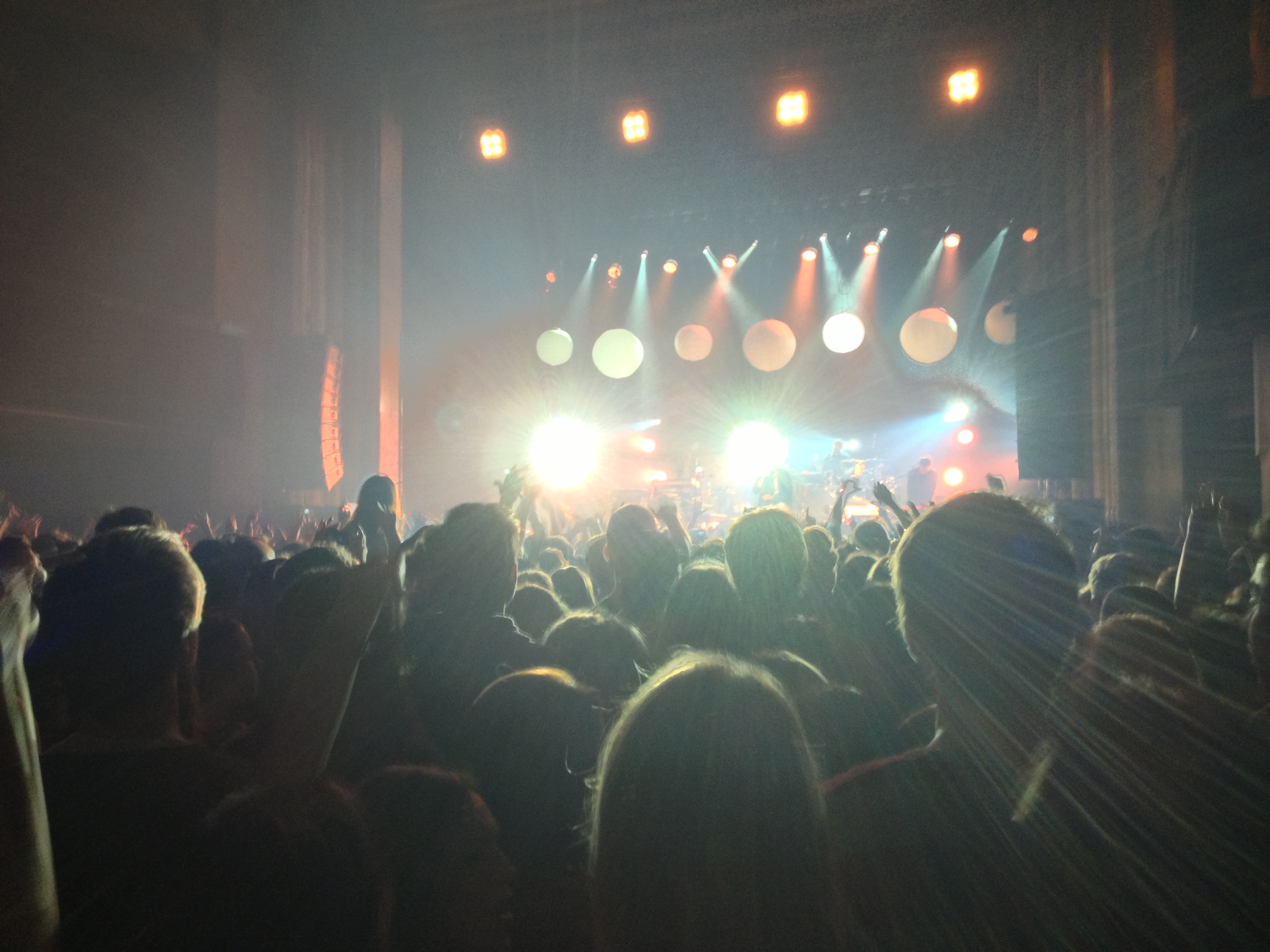 FRIDAY 3/24
Shen Yun One hundred performers, more than 400 exquisite costumes, animated backdrops, and an East-West fusion orchestra will weave together heavenly realms, ancient legends, and heroic tales to transport you beyond your imagination. Fri., Mar. 24: 7:30pm; Sat., Mar. 25: 2 and 7:30pm; Sun., Mar. 26: 1pm. The Granada Theatre, 1214 State St. $74-$169. Call 899-2222. 
granadasb.org
SATURDAY 3/25
Sings Like Hell: The Mastersons and Mike Stinson Americana music, honky-tonk country, and romance come together for an evening performance from husband-wife duo Chris Masterson and Eleanor Whitmore alongside country artist Mike Stinson. 8pm. Lobero Theatre, 33 E. Canon Perdido St. $40. Call 963-0761. 
lobero.com
Experience the Magic of Brazil The rich history, culture, and folklore of Brazil comes to life through acrobatic capoeira demonstrations, Orixá dances, a percussion and drumming ensemble, and more whimsical performances. 2 and 7pm. Center Stage Theater, 751 Paseo Nuevo. $20-$35. Call 963-0408. 
centerstagetheater.org
TUESDAY 3/28
Strand Of Oaks, Heather McEntire, Jason Anderson In line with the release of their new album, Hard Love, rockers Strand of Oaks have teamed up with queer punk rocker Heather McEntire and rock revivalist Jason Anderson to support Planned Parenthood through the Plus One Foundation. 8:30pm. Velvet Jones, 423 State St. $13-$16. Call 965-8676.
 velvet-jones.com
THURSDAY 3/30
Vince Gill & Lyle Lovett This wry and witty duo have teamed up for an unforgettable evening of intimate solo and duo performances and sharing stories. 8pm. Chumash Casino Resort, 3400 E. Hwy. 246, Santa Ynez. $75-$115. Ages 21+. Call (800) 248-6274. 
chumashcasino.com
FRIDAY 3/31
Nebula Dance Lab: Endgame Nebula Dance Lab teams up with Selah Dance Collective to bring young, emerging artists from L.A., San Francisco, S.B., and New York for an evening of eight new, exhilarating dance works. Featured work Endgame is an ambitious exploration of the fluid balance of reality and illusion. Fri., Mar. 31-Sat., Apr. 1: 8pm. Center Stage Theater, 751 Paseo Nuevo. $16-$23. Call 963-0408. 
centerstagetheater.org
SATURDAY 4/1
Strangelove: The Depeche Mode Experience From the classic hits to B-sides and newer cuts, Depeche Mode fans will love this tribute time warp back to some of the best music of the '80s. 8pm. Lobero Theatre, 33 E. Canon Perdido St. $16-$18. Call 963-0761. 
lobero.com
Kathy Griffin Two-time Emmy- and Grammy-winning comedian Kathy Griffin may not be on the D-list anymore, but her pull-no-punches comedic look at the entertainment world will make your stomach churn … with laughter. 8pm. The Granada Theatre, 1214 State St. $34-$94. Call 899-2222. 
granadasb.org
SUNDAY 4/2
El Día del Niño Kids will rule the animal kingdom for a day with the ever-popular "Day of the Child" at the Zoo, featuring Spanish-language music, children's talent show, food, and plenty of family fun. 11am-5pm. S.B. Zoo, 500 Niños Dr. Free (with zoo admission). Call 962-5339.
 sbzoo.org
WEDNESDAY 4/5
Colson Whitehead Prepare to be captivated by the dynamic storytelling and inspiring anecdotes from author of New York Times best seller and 2016 National Book Award winner The Underground Railroad, a tour de force that chronicles a young slave's bid for freedom in the antebellum South. 7:30pm. Campbell Hall, UCSB. Free-$20. Call 893-3535.
artsandlectures.sa.ucsb.edu
Regina Spektor Few artists combine classical training with contemporary sense of melody and creative adventurousness as does Regina Spektor, who visits the Arlington following the release of her newest album, Remember Us to Life. 8pm. The Arlington Theatre, 1317 State St. $39.50. Call 963-4408. ticketmaster.com
FRIDAY 4/7
S.B. Food & Wine Weekend Enjoy a four-course dinner, wine tasting with James Beard Award winner Nancy Silverton, decadent pastries, chef demonstrations, panels, a beer garden, and more. Runs through April 9. Attend events à la carte, or get an all-access pass for $500. Various times. Bacara Resort & Spa, 8301 Hollister Ave., Goleta. Free-$500. Call (855) 968-0100. 
tinyurl.com/SBFoodAndWine
Sigur Rós The Icelandic experimental rock band will perform two career spanning sets, with an intermission, combined with awe-inspiring live visuals for a fully immersive experience. 7pm. S.B. Bowl, 1122 N. Milpas St. $50-$104. Call 962-7411.
sbbowl.com
SATURDAY 4/8
Luis Muñoz Jazz Quartet with Téka The world-renowned S.B. jazz composer celebrates the release of his new album, The Dead Man, and is joined by Brazilian vocalist and guitarist Téka, known for her soothing, transporting voice. 6pm. SOhO Restaurant & Music Club, 1221 State St. $20. Call 962-7776. 
sohosb.com
Ojai Playwrights Conference 20th Anniversary Gala Help celebrate 20 years of visionary voices with an all-star lineup of original dramatic works followed by an evening of fine wine, cocktails, a farm-to-table feast, and a live auction. Proceeds benefit the Ojai Playwrights Conference. Show: 4pm; Matilija Hall, 703 El Paseo Rd., Ojai. Dinner: 6pm; Topa Mountain Winery, 821 W. Ojai Ave., Ojai. $75-$250. Call (818) 508-1754. 
ojaiplays.org
SUNDAY 4/9
S.B. Kite Festival Chase, fight, and fly kites at this fun, family-friendly event. Bring your own kite, or purchase a new one at the festival. 11am-5pm. West Campus, S.B. City College, 900 block of Cliff Dr. Free. Call 893-2964.
sbkitefest.net
Na Lei Hulu I Ka Wekiu with Masters of Hawaiian Music Celebrate the cultural traditions of Hawai'i with a hula mua (hula that evolves) performance to the slack-key-guitar sounds from Grammy Award winner George Kahumoku Jr. and multi-instrumentalists Nathan Aweau and Kawika Kahiapo. 7pm. Campbell Hall, UCSB. $15-$45. Call 893-3535. 
artsandlectures.sa.ucsb.edu
State Street Ballet: Cinderella Cinderella, her evil stepsisters (male dancers disguised in hoop skirts), the handsome prince, and a decadent ball come to life in this light-hearted retelling of the classic fairy tale. Digital animation and opulent sets contribute to this theatrical performance. 2pm. The Granada Theatre, 1214 State St. $24-$104. Ages 3+. Call 899-2222. 
granadasb.org
TUESDAY 4/11
Arlo Guthrie The folk icon will take you on a mind-bending blast to the past with the best of his material from 1969 onward, performed with a full band. 8pm. Lobero Theatre, 33 E. Canon Perdido St. $54-$105. Call 963-0761.
lobero.com
WEDNESDAY 4/12
Terry Tempest Williams The acclaimed author, naturalist, and recipient of the Sierra Club's prestigious John Muir Award will discuss her new book, The Hour of Land, published to commemorate the National Park Service's centennial. 7:30pm. Campbell Hall, UCSB. Free-$20. Call 893-3535. 
artsandlectures.sa.ucsb.edu
THURSDAY 4/13
KCRW and The Santa Barbara Independent Present The Moth Mainstage Storytellers will create a unique and intimate experience for listeners to laugh, cry, and admire at the collective's authentic storiesTK. 7pm. Lobero Theatre, 33 E. Canon Perdido St. $59-$89. Call 963-0761. 
lobero.com
UCSB Spring Dance Concert Enjoy original new works from senior students in collaboration with student lighting and costume designers ahead of the dance troupe's two-week European tour. Thu.-Fri., Apr. 13-14: 8pm; Sat., Apr. 15: 2pm. Hatlen Theater, UCSB. $13-$17. Call 893-2064. 
theaterdance.ucsb.edu
Baby Doll Ensemble Theatre Company presents Tennessee Williams's black comedy set in the Mississippi Delta involves two rival cotton gin owners, Silva and Archie. When Silva suspects his rival of setting his cotton gin on fire, he seeks vengeance by seducing Archie's 19-year-old bride, Baby Doll. Runs through April 30. Various times. The New Vic, 33 W. Victoria St. $20-$70. Call 965-5400. 
etcsb.org
FRIDAY 4/14
Rabbit Hole This Pulitzer Prize–winning play charts a couple's search for comfort in the wake of immense grief. Runs through April 29. Various times. Jurkowitz Theatre, S.B. City College, 900 block of Cliff Dr. Call 965-5935.
theatregroupsbcc.com
Rainbow Girls, Royal Jelly Jive The Isla Vista–raised, Bay Area–fortified spectrum of psychedelic folk-rocking Rainbow Girls headline the night, joined by their other half, the Bay Area–born, N'awlins-style soul-rock outfit Royal Jelly Jive. 9:30pm. SOhO Restaurant & Music Club, 1221 State St. $15. Ages 21+. Call 962-7776. 
sohosb.com
TUESDAY 4/18
New Order, Poliça This '80s English rock band will play at our beautiful, 4,900-seat, outdoor venue with synth-pop band Poliça. 6:30pm. S.B. Bowl, 1122 N. Milpas St. $44-$84. Call 962-7411. 
sbbowl.com
Compagnie Hervé Koubi European choreographer Hervé Koubi makes his Southern California debut with his highly physical piece What the Day Owes to the Night, in which 12 French-Algerian and African male dancers perform a powerful depiction of a personal journey. 8pm. The Granada Theatre, 1214 State St. $20-$49. Call 893-3535. 
artsandlectures.sa.ucsb.edu
WEDNESDAY 4/19
Isabel Allende This literary legend made a name for herself with her acclaimed debut novel, The House of the Spirits. Twenty works of fiction later, the unapologetic romantic will make a rare public appearance to weave together her family history, sorrow, and heart-stirring experiences to create her beloved stories. 7:30pm. The Granada Theatre, 1214 State St. $11-$39. Call 893-3535. 
artsandlectures.sa.ucsb.edu
THURSDAY 4/20
Vintners Spring Weekend Enjoy four days of wine, food, and fun with a grand tasting, wine seminars, and stunning views. Select wineries will host dinners and tastings, too. Runs through April 23. Various times and locations in the Santa Ynez Valley. $35-$200. Call 688-0881. 
sbvintnersweekend.com
FRIDAY 4/21
America Enjoy a laid-back evening with the leading folk-rock group of the '70s responsible for hits like "Sister Golden Hair" and "A Horse with No Name." 8pm. Chumash Casino Resort, 3400 E. Hwy. 246, Santa Ynez. $35-$55. Ages 21+. Call (800) 248-6274. 
chumashcasino.com
Poncho Sanchez and His Latin Jazz Band Conguero bandleader Poncho Sanchez has delivered gritty, soulful jazz music for more than three decades, a testament to his lasting legacy as a jazz performer. 8pm. Lobero Theatre, 33 E. Canon Perdido St. $39-$105. Call 963-0761. 
lobero.com
SATURDAY 4/22
S.B. Earth Day Celebrate our Mother Earth with sustainable practices (think: bike valet), eco vendors, fresh food, a beer garden, green car show, kids' activities, and live music. Runs through April 23. Sat., Apr. 22: 11am-7pm; Sun., Apr. 23: 11am-6pm. Alameda Park, 1400 Santa Barbara St. Free. 
sbearthday.org
22nd Annual Fish Derby With 6,000 pounds of trout planted, the lake at 45.4 percent capacity, and the lower boat launch now open, this will be a great derby! There will also be free arts-and-crafts activities for children on Saturday, 1-3 p.m. Derby fishing begins 6 a.m. on Saturday and ends noon on Sunday. Cachuma Lake, 2265 Hwy. 154. $10-$40. Call 693-8381. 
troutderby.org
SUNDAY 4/23
Che Malambo Fourteen stomping, drumming, and roaring men will honor the South American cowboy tradition of the gaucho with a display of agility, strength, dexterity, and zapateo — fast-paced footwork resembling the hum of galloping horses. Don't miss this fiery performance of percussive dance and music. 7pm. Campbell Hall, UCSB. $15-$40. Call 893-3535. 
artsandlectures.sa.ucsb.edu
MONDAY 4/24
UCSB Reads: Luis Alberto Urrea Storyteller and author of UCSB Reads' 2017 novel, Into the Beautiful North, will speak on his best-selling work about a young woman on an unforgettable quest to define herself without borders. 8pm. Campbell Hall, UCSB. Free. Call 893-3535.
 artsandlectures.sa.ucsb.edu
WEDNESDAY 4/26
S.B. Fair & Expo Enjoy carnival rides, farm animals, fair food, and family-style entertainment at this year's fair, which is themed Back to the '50s. Runs through April 30. Various times. Earl Warren Showgrounds, 3400 Calle Real. $6-$28. Call 687-0766. 
www.earlwarren.com/santa-barbara-fair-expo
Gregory Alan Isakov This contemporary folk musician's songs, inspired by the likes of Bob Dylan and Leonard Cohen, tell nomadic stories from a lifetime of traveling. 8pm. Lobero Theatre, 33 E. Canon Perdido St. $27.50-$32.50. Call 963-0761. 
lobero.com
High Fidelity Out of the Box presents this musical adaptation of the 2000 film starring John Cusack and novel by Nick Hornby, which follows thirty-something Rob on a retrospective of his lost loves to an original rock 'n' roll score peppered with great musical references. Runs through April 30. Wed.-Sat., Apr. 26-29: 8pm; Sun., Apr. 30: 2pm. Center Stage Theater, 751 Paseo Nuevo. $18-$28. Call 963-0408. 
centerstagetheater.org
FRIDAY 4/28
Colin & Brad Whose Line? actors Colin Mochrie and Brad Sherwood will improvise sketches to have you laughing all evening long. 8pm. Chumash Casino Resort, 3400 E. Hwy. 246, Santa Ynez. $25. Ages 21+. Call (800) 248-6274. 
chumashcasino.com
La Rondine From bustling Parisian discothèques to the romantic French Riviera, follow Magda on her journey to recapture her youthful innocence in Puccini's only operetta, sung entirely in Italian with English subtitles. Runs through April 30. Fri., Apr. 28: 7:30pm; Sun., Apr. 30: 2:30pm. Granada Theatre, 1214 State St. $29-$169. Call 899-2222. 
granadasb.org
SUNDAY 4/30
Kid Flix Mix A selection of kid-friendly, parent-approved short films from around the world will be a delightful cinema experience for young cinephiles. Bring the kids an hour early for prescreening balloons, face painting, and crafts. Ages 4-6: 11am; ages 6+: 12:30pm. Campbell Hall, UCSB. Free-$10. Call 893-3535. 
artsandlectures.sa.ucsb.edu
THURSDAY 5/4
Old Crow Medicine Show Performs Blonde on Blonde The old-timey string band pays homage to Bob Dylan with a live performance of the music innovator's seventh studio album, Blonde on Blonde, in its entirety. 8pm. The Granada Theatre, 1214 State St. $20-$54. Call 893-3535. 
artsandlectures.sa.ucsb.edu
FRIDAY 5/5
Cheech & Chong Grammy Award winners (yes, really) Cheech & Chong will put on their classic stand-up stoner comedy routine inspired by the hippie and free-love era and their love for cannabis. 8pm. Chumash Casino Resort, 3400 E. Hwy. 246, Santa Ynez. $45-$65. Ages 21+. Call (800) 248-6274. 
chumashcasino.com
One Good Egg Funny woman Elaine Gale will weed through the mess of life, love, new beginnings, finding a home, and creating a family with powerful and raw but balanced humor to inspire audiences. Runs through May 7. Fri.-Sat., May 5-6: 7:30pm. Sun., May 7: 2 and 7:30pm. Center Stage Theater, 751 Paseo Nuevo. $20-$25. Call 963-0408. 
centerstagetheater.org
SATURDAY 5/6
Elizabeth Gilbert The best-selling author of Eat, Pray, Love, the wildly popular Committed: A Love Story and The Signature of All Things, and recent release Big Magic: Creative Living Beyond Fear will dive into the mysterious nature of inspiration in a conversation with essayist/novelist Pico Iyer. 7:30pm. The Granada Theatre, 1214 State St. $16-$39. Call 893-3535.
 artsandlectures.sa.ucsb.edu
Roar & Pour Wine Festival Stroll the zoo's grounds while sipping fine wine from over 20 area wineries and munching on tasty bites from food trucks and Rincon catering. Proceeds benefit the animal residents. 5-8pm. S.B. Zoo, 500 Niños Dr. $60-$115. Ages 21+. Call 962-5339. 
sbzoo.org
SUNDAY 5/7
CAMA International Series: L.A. Philharmonic Gustavo Dudamel and the L.A. Philharmonic return for an epic performance of Schubert's first and second symphonies along with Mahler's Lieder eines fahrenden Gesellen (Songs of a Wayfarer) performed by trailblazing mezzo-soprano Michelle DeYoung. 4pm. The Granada Theatre, 1214 State St. $39-$119. Call 899-2222. 
granadasb.org
MONDAY 5/8
The Capitol Steps This side-splitting comedy troupe puts the "mock" in "democracy" with satire guaranteed to be funnier than the comedians sitting in Congress. Many of the actors have been congressional staffers themselves, so they know exactly who and what to make fun of. 8pm. Lobero Theatre, 33 E. Canon Perdido St. $35-$105. Call 963-0761 
lobero.com
THURSDAY 5/11
Brooklyn Rider with Kayhan Kalhor The innovative string quartet Brooklyn Rider joins three-time Grammy Award nominee and master of the kamancheh (a four-stringed upright Persian fiddle) Kayhan Kalhor for an evening of classic pieces, contemporary compositions, and original works that combine modern minimalism and Persian folk. 7pm. Campbell Hall, UCSB. $10-$40. Call 893-3535. 
artsandlectures.sa.ucsb.edu
SATURDAY 5/13
8th Annual S.B. Harbor Nautical Swap Meet Fish for deals on tackle and gear, surfboards, fishing poles, inflatable boats, and a multitude of other marine/nautical items. 8am-noon. Harbor Main Parking Lot near Marina 3, S.B. Harbor. Free. Call 564-5531. 
tinyurl.com/SBHarborNauticalSwapMeet
TUESDAY 5/16
S.B. Chamber Orchestra: Schumann Squared Acclaimed Italian pianist Alessio Bax will perform Schumann's expressive piano concerto followed by an orchestral performance of his Symphony No. 2. 7:30pm. Lobero Theatre, 33 E. Canon Perdido St. $54-$64. Call 963-0761.
 lobero.com
WEDNESDAY 5/17
S.B. Dance Institute's The Letter The yearlong educational dance programs come together for an original dance and theater piece about a viral letter called Dear Chase from a father to his eight-year-old son on his first day in third grade and his experience being bullied. Wed., May 17: 7pm. Solvang School Gym, 565 Atterdag Rd., Solvang. Sun., May 21: 4pm. Marjorie Luke Theatre, 721 E. Cota St. $6-$16. Call 245-0794.
SATURDAY 5/20
Opera S.B.: Brunidbár The S.B. Youth Opera, along with the Ojai Youth Opera and S.B. Youth Symphony, will stage this production of a Hans Krasá's children's opera, written in 1938. The opera was then reconstructed in 1943 for instrumentalists in the Terezín concentration camp in which Krasá lived. The composer, along with his child performers, died in the gas chambers at Auschwitz, but his parable of hope and justice remains alive today. 2:30 and 5pm. Lobero Theatre, 33 E. Canon Perdido St. $7-$22. Call 963-0761. 
lobero.com
Rodriguez: A Solo Acoustic Evening The legendary singer/songwriter known only by his surname reached folk-rock stardom in South Africa after his two studio albums went unnoticed in the U.S. His story is told in the 2012 Oscar-winning documentary Searching for Sugar Man. 8pm. The Granada Theatre, 1214 State St. $34-$77. Call 899-2222. 
granadasb.org
SUNDAY 5/21
30th Annual S.B. Jewish Festival Celebrate Israel's Independence Day, Yom Ha'Atzmaut, with live music, Israeli dancing, arts-and-crafts vendors, food, and more. 11am-4pm. Plaza del Mar, 23 Castillo St. Free. Call 957-1115. 
jewishsantabarbara.org/festival
THURSDAY 5/25
John Legend, Gallant Critically acclaimed R&B singer Gallant will open for multi-award-winning, platinum-selling singer/songwriter John Legend, hot off the release of his fifth studio album, Darkness and Light. 6:30pm. S.B. Bowl, 1122 N. Milpas St. $54-$125. Call 962-7411. 
sbbowl.com
FRIDAY 5/26
The Caucasian Chalk Circle Bertolt Brecht's engaging play tells the story of a woman in Soviet Georgia who, toward the end of World War II, takes in an abandoned child and the courtroom drama that follows. Runs through June 4. Various times. Hatlen Theater, UCSB. $13-$17. Call 893-2064. 
theaterdance.ucsb.edu
SATURDAY 5/27
30th Annual I Madonnari This 16th-century tradition brings artists together to paint the streets with chalk. The festival also includes live music and an authentic Italian market. Sponsor a square to benefit the arts education nonprofit Children's Creative Project. Runs through May 29. 10am-6pm. S.B. Mission, 2201 Laguna St. Free. Call 964-4710 x4411.
SUNDAY 5/28
Pet Sounds 50th Anniversary World Tour Don't miss the last chance to see OG Beach Boy Brian Wilson perform Pet Sounds, one of the most influential albums of the 20th century. Al Jardine and Blondie Chaplin will join Wilson for the album's last hurrah. 7pm. S.B. Bowl, 1122 N. Milpas St. $50-$110. Call 962-7411. 
sbbowl.com