Eat This
Fire Roasted Chili Burger @ Padaro Beach Grill
Green Kick and Soft Bun Make for Good Outdoor Eats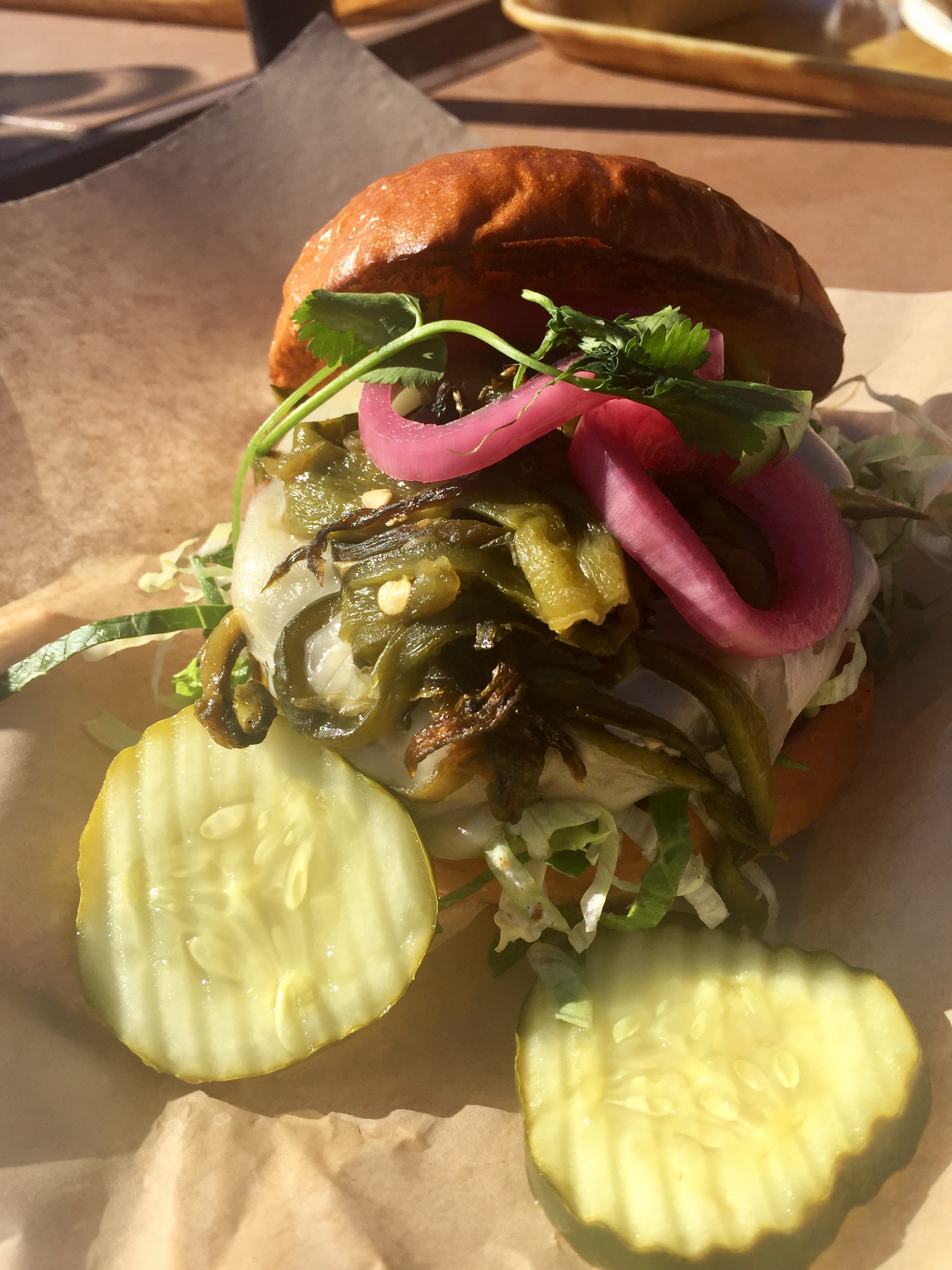 Hungry, sea-breeze-loving souls of all ages find plenty to love about Padaro Beach Grill, the casual, walk-up joint on Santa Claus Lane where you eat your food on the grassy lawns alongside the railroad tracks as the waves crash just yards away.
But if you have kids, the picnic grounds are a small slice of hometown heaven: The little ones play for hours in the sandbox, securely fenced in from the trains and cars as all adults on hand tend to supervise in the village-like vibe, with the occasional brave seagull as the only visible hazard. Parents grow so unusually relaxed — due in part to the decent range of beers on tap — that the food could suck and no one would care. But it doesn't.
Among other highlights, I recently enjoyed this burger, loaded with green chiles, red onions, cilantro, jack cheese, and chipotle mayo, layered in flavors and easy to eat on the super-soft bun. And it's just the right size that you can finish your sweet potato fries without overloading the tummy — which is good, given that you might be required to dash to the sandbox to resolve kiddie scuffles at any time.
3765 Santa Claus Ln., Carpinteria; (805) 566-9800; padarobeachgrill.com