Living
Dancing Under the Stars at Paseo Nuevo
Yes Dance!'s Free Event Has Swing, Salsa, and Kizomba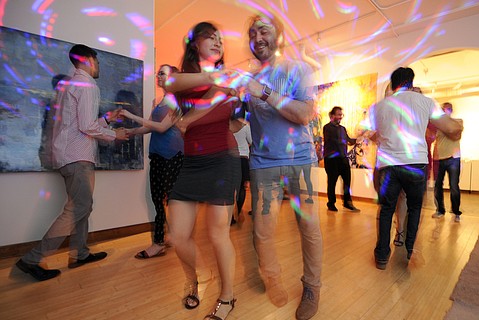 Summer loving happens so fast and often results in spontaneous bouts of dancing in public squares. Whether struck by love or a common jitterbug, let the stars light your footsteps on Sundays this summer as you swing, step, and sway your way to Paseo Nuevo's center court for Dancing Under the Stars.
A free dance event hosted by nonprofit Yes Dance!, the Sunday soirée dance parties will have different themes throughout the summer months. On July 16 and August 20, Derrick Curtis and Trudie Olsen-Curtis will host Sunday Swing for all those who keep the spirit of the swinging '30s and '40s alive. For those who like the sultry sway of salsa, Tami and Martin Gunton-Navarro will host a Casino Rueda Sunday Salsa on July 30 and August 13. And for the fans of the Angolan dance kizomba, Sese Ntem and Anna Reidenbach will lead the way on July 23 and August 6. No matter which Sunday, Paseo Nuevo will be a great spot to dance away the last hours of the weekend.
Dancing Under the Stars is on Sundays in July and August, 6:30-8:30 p.m., at Paseo Nuevo Center Court.