Eat This
Eat This: Black Sheep's Three-Course Menu
Anchovies and Bone Marrow are Small Bites with Big Flavors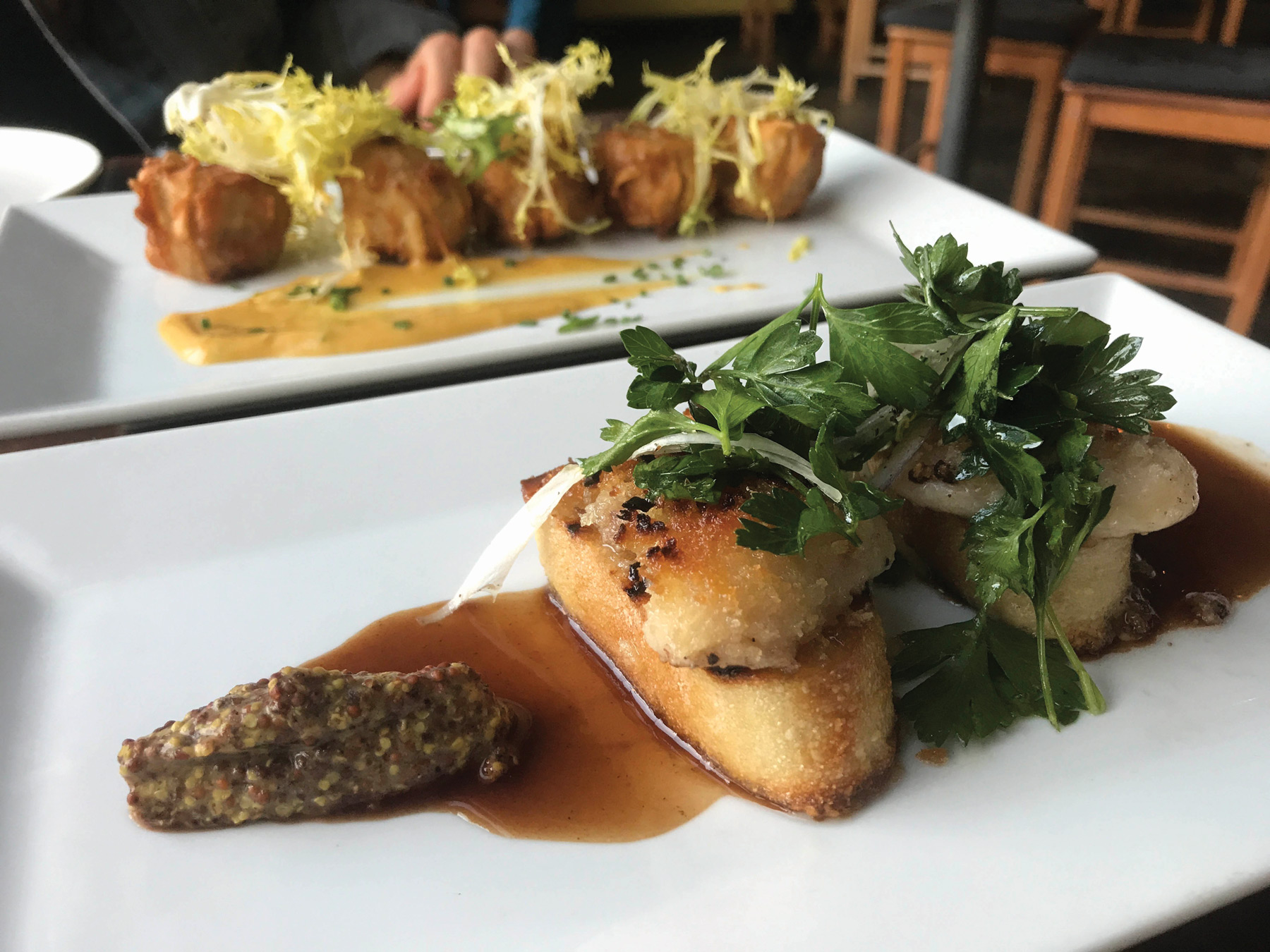 The best and most challenging thing about The Black Sheep Restaurant's new three-course tasting menu is the preponderance of good options. To make things slightly easier, the esteemed and hip epicurean hangout — where deeply impactful aromas hang in General Manager Ruben Perez's inviting, easygoing setting — has started offering a quick way to sample some of their best dishes. Sadly, you only get to pick three.
White Marinated Anchovies: A spritely little appetizer, these morsels offer a few bites of salty zing on a crostini with orange zest.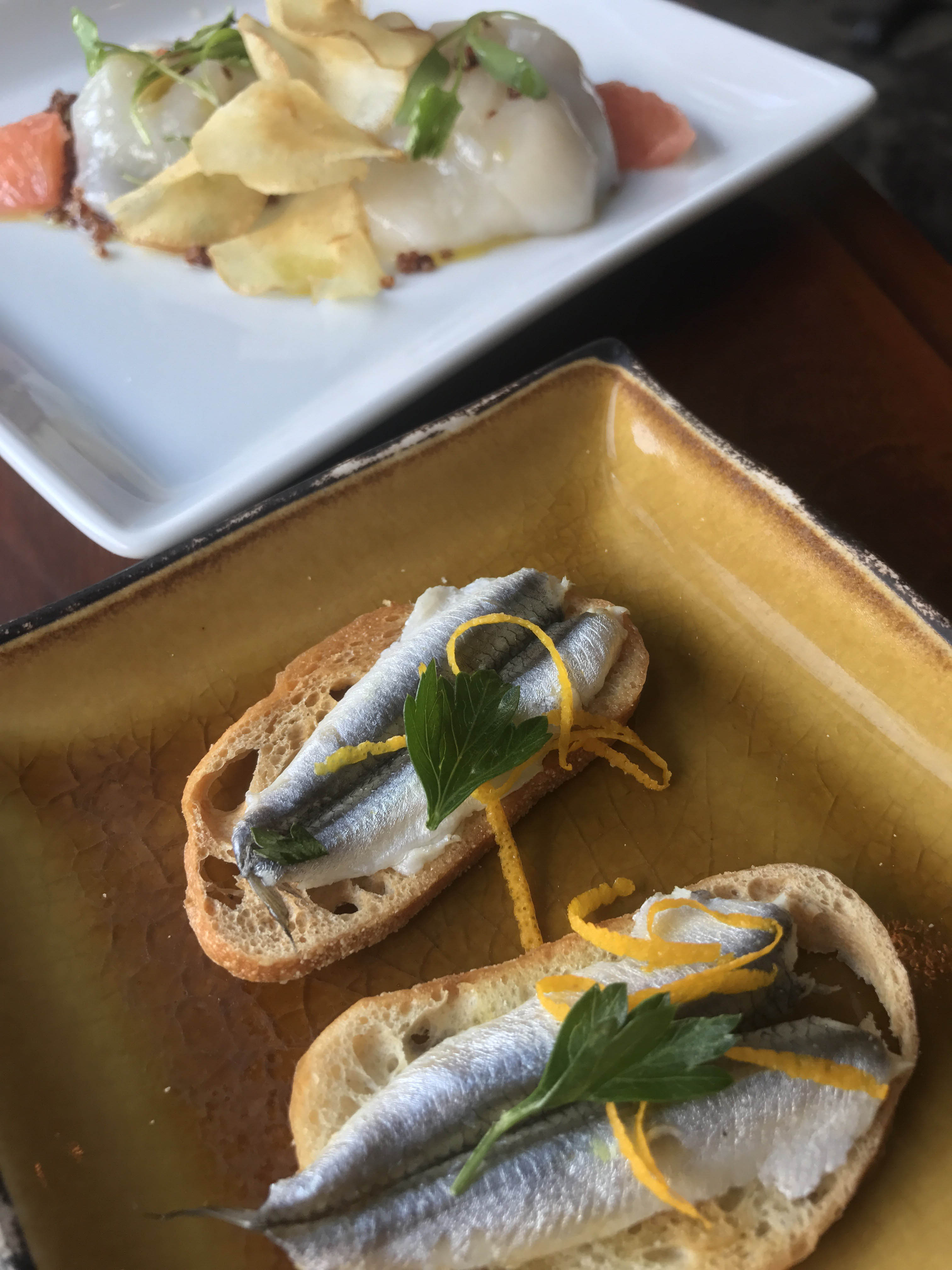 Scallop Crudo: Lusciously delicate as lychee fruit, the scallop slides gently along with slight piquancy from a ginger-and-chili-flake mirin-white-soy vinaigrette and a spicy candied-carrot purée.
Purple Potato Taco: A hefty veggie bomb of flavor, this crispy-shelled little beast is accentuated with tomatillo salsa, Cotija cheese, carrot, cabbage, and quinoa. Items like these showcase The Black Sheep as one of S.B.'s better fine dining destinations for vegetarians and vegans.

Shumai Pork Dumplings: With a lathering of miso cream, these savory pork dumplings were one of the heartier offerings, and one of the tastiest. My dining companion picked this as one of her faves.
Bone Marrow Bruschetta: Another small dish with big flavors, the melty marrow comes encased in a crispy golden coating, its gamey taste well-paired with a coarse mustard. This one will put meat on your bones.
The Black Sheep Restaurant is at 26 East Ortega Street. Call 965-1113 or visit theblacksheepsb.com.