Food & Drink
Sparrow Caffeine Water
Cole McKussic Combines Health Consciousness with Caffeine Buzz into Sparkling Beverage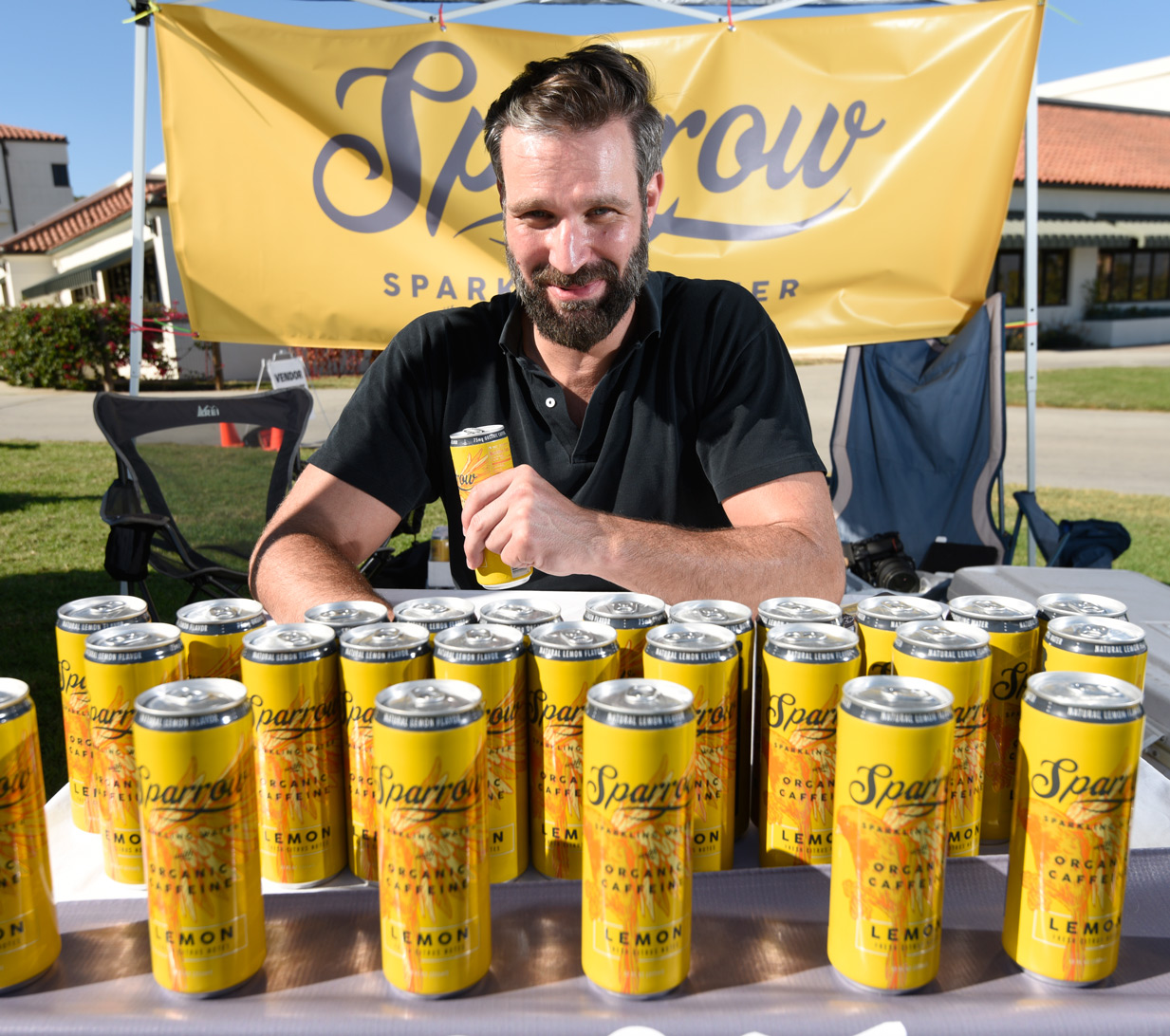 "I was drinking like five to six Diet Cokes a day," said Cole McKussic of when he worked in cubicles for tech firms up north and entertainment companies down south. "I didn't really feel super-great."
So when the Santa Barbara High and UC Berkeley grad moved back to town to take care of his ailing father, he focused on his family's health and became an entrepreneur by launching Sparrow, a sparkling, caffeinated, lemon-flavored water that donates 10 percent of proceeds to animal welfare charities. "The easiest thing in the world is to stop putting sugar into your body via what you drink," said McKussic. "As a caffeine addict, I wanted an alternative to all that other stuff out there."
McKussic found a source of organic, sustainably harvested caffeine; worked with a beverage consultant on a lemon flavor that used actual orange and lemon peels; and opted for sparkling water because "there's something about having sparkling water that's more of an event." He thought about doing a Pellegrino-sized glass bottle, and then considered a plastic-wrapped can, but opted for painted-on aluminum because it's the most environmentally sane option. "With each decision, I'm trying to do the least harm," said McKussic.
The resulting beverage gives a slight but noticeable stimulant kick thanks to 75 milligrams of caffeine. That's about the same as a shot of espresso from Starbucks, a bit more than a Diet Coke, and way less than a Red Bull. "It's not a ton," said McKussic, who added that with his 6′3″, 200-pound frame, "I certainly could drink three Sparrows and still want to have another one, especially on Monday."
Sparrow comes at a good time, as Americans started buying more bottled water than soda this year. But the market is "incredibly competitive," said McKussic, explaining, "The big beverage companies do all they can to occupy all the shelf spaces in the markets." Against those headwinds, Sparrow is currently on sale at the S.B. Public Market, Mony's, Cantwell's, Tri-County Produce, Corazón Cocina, and Panino, with plans to expand into Los Angeles and the Bay Area soon. He may also explore lemon-lime, tangerine, and blood-orange flavors in 2018.
As for his potential audience, McKussic doesn't plan to convert many Red Bull or Monster drinkers. "It's really for those people who reject those drinks in the first place," he said. "We want them to know that this is a good option for them."
See drinksparrow.com.