Books
Gerald Horne's 'The Counter-Revolution of 1776'
Author Discusses Slave Resistance and the Origins of the U.S.A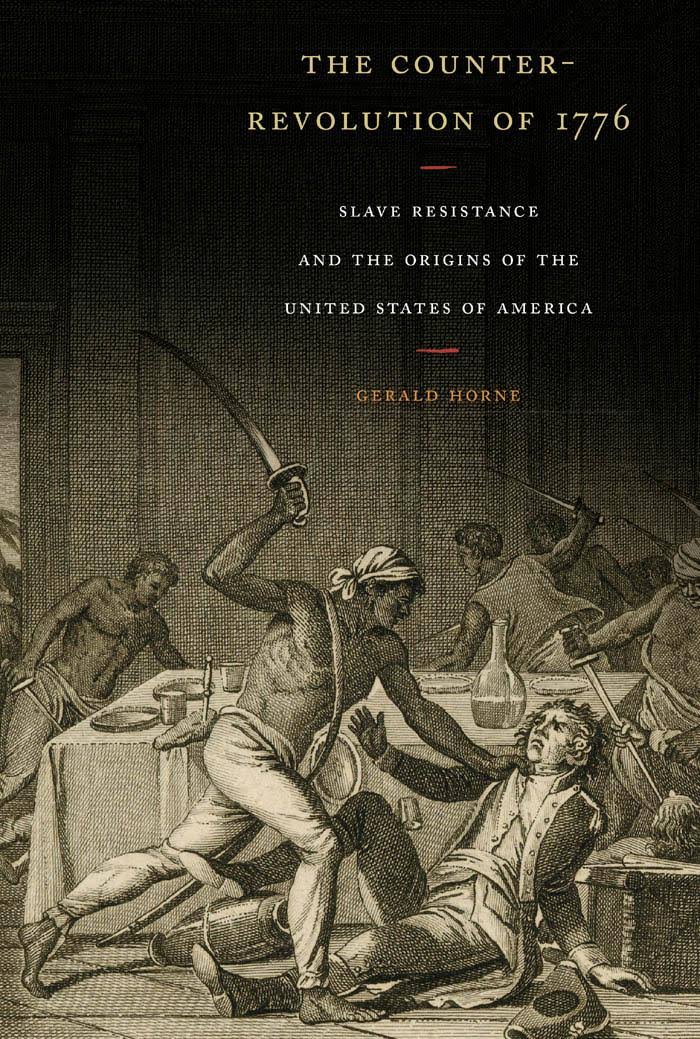 The role of Africans in the revolt that led to the establishment of the United States has been written about many times by many different scholars, but when it is told for mass consumption the prevailing theme is usually the simplistic one of "no taxation without representation" illustrated by the Boston Tea Party.  
In his latest work, The Counter-Revolution of 1776: Slave Resistance and the Origins of the United States of America, Gerald Horne, Moores professor of history and African-American studies at the University of Houston, presents a deeper view of how reliance on the slave labor of Africans contributed to a schism between Britain and her American colony.
Slave revolts in the Caribbean, particularly in Jamaica, were a constant source of disquiet to the British colonists trying to gain a foothold in North America. Even as they fretted about slave revolts, however, the colonists recognized the staggering profits to be made in the expanding slave trade. The thirst for profits and free labor proved stronger than fear, and the number of Africans brought to the American colony exploded to the point where Africans outnumbered white settlers in places such as the Carolinas.
Horne illustrates that the dynamics that came to fruition in the 1770s actually began years earlier, in the hegemonic conflicts between Britain, Spain, and to a somewhat lesser extent, France. Arming Africans and using them to gain strategic and military advantage was an idea that rose repeatedly. Horne takes pains to point out that when Spain made overtures to Africans about freedom in exchange for armed service, it was with Spain's self-interest, rather than abolition, in mind.
A critical event in the buildup to the American Revolution occurred in 1775 when the Virginia governor, Lord Dunmore, issued an edict "offering to free and arm Africans to squash an anti-colonial revolt." This edict incited and enraged the colonists and contributed to the momentum for revolution that was then reaching critical mass.
Horne's work has never been more relevant or sobering. With Donald Trump in the White House and open bigotry, like that witnessed recently in Charlottesville, on the rise, it's essential to understand how baked-in the fear of Africans is in this country. As Horne notes, Africans were perceived by white Americans as eternal aliens and outliers from the very beginning.