Briefs
Arrests Made in New Year's Day Murder
The Santa Barbara Police Department announced two suspects were arrested in connection with the New Year's Day murder of Jesus Reyes on De la Vina Street. Thirty-year-old Brian Ruiz was taken into custody in San Diego on Sunday at the Mexican border, while 25-year-old Adrian Campos was arrested at his Goleta residence.
The deadly incident unfolded on January 1 at 3:30 a.m. at a downtown New Year's Eve party, when a violent brawl erupted on Victoria Street and spilled onto De la Vina Street. Five to six shots were fired.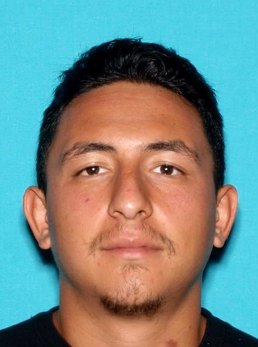 Reyes was shot in the head, witnesses told the Santa Barbara Independent, and he died in the street. Goleta resident Tomas Arzate, 19, was also shot and suffered non-life-threatening injuries, police said. He was transported to Santa Barbara Cottage Hospital and was later released.
Two weeks ago, police surrounded the Victoria Street bungalow where the party had taken place, believing a suspect or suspects had returned to the scene of the crime. The standoff lasted six hours. When officers finally entered the unit, no one was inside.
According to previous news reports, Ruiz was arrested in 2014 for allegedly bringing a small firearm and ammunition in a backpack into the Superior Court during the gang injunction trial.
Santa Barbara police also announced they are still looking for Joel Campos, a 25-year-old who is wanted for both the murder of Reyes and the attempted murder of Arzate. He was described as a Hispanic man who is 5' 8'' with shaved brown hair and brown eyes. He has "Santa" tattooed on his left arm, and "Barbara" tattooed on his right arm, police said. Campos has ties to Santa Barbara, Lompoc, and Visalia. More arrests are likely in coming days, police said.