Opinion
Remembering the Victims of the Montecito Mudslides
Children, Students, Young Adults, Middle-Aged Executives, Landscapers, Well-to-Do Retirees, Immigrants from Near and Far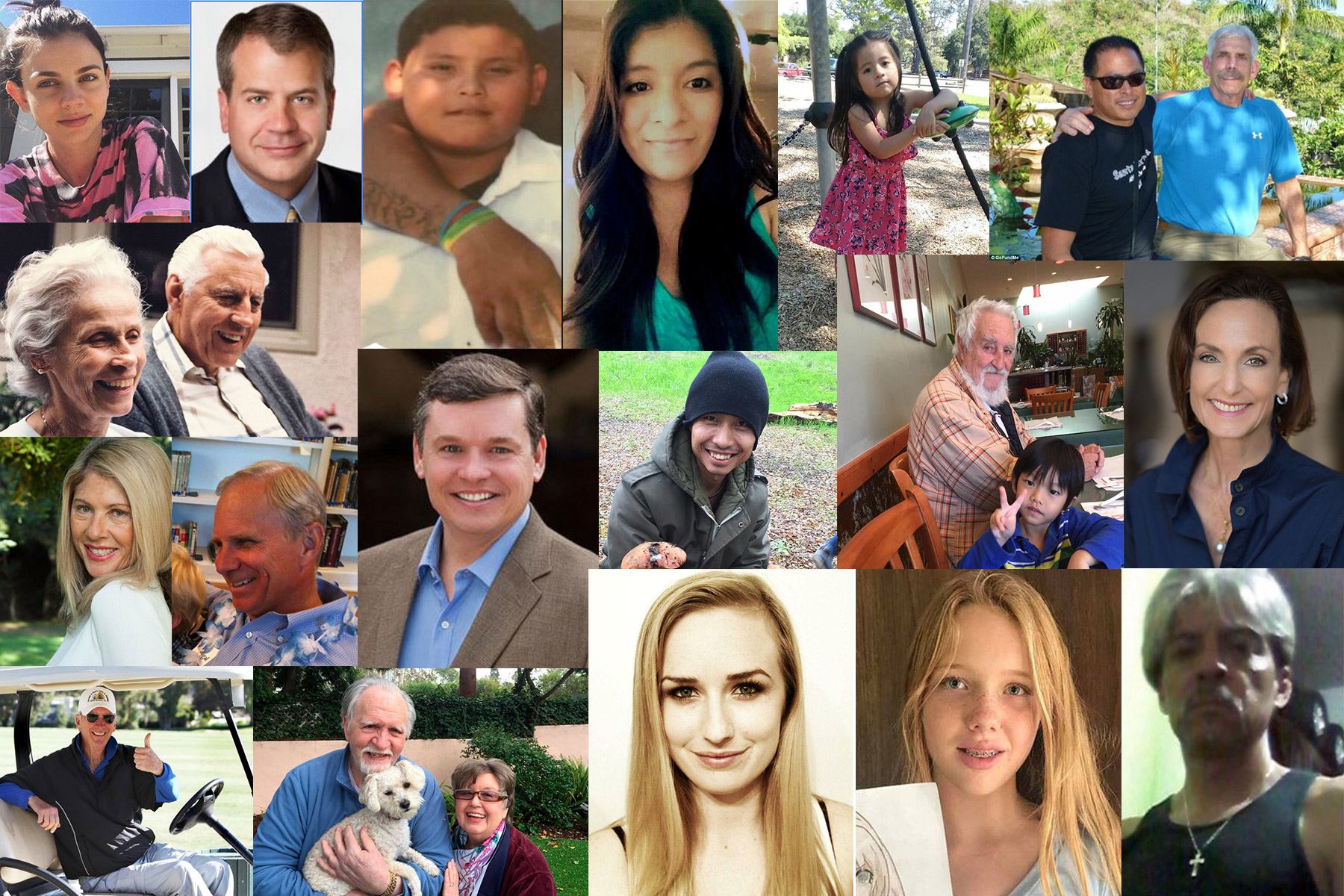 Children, students, young adults, middle-aged executives, landscapers, well-to-do retirees, immigrants from near and far — the list of people who were tragically killed by the Montecito mudslides is a powerful reminder that this enclave is home not just to the rich and famous but to a diverse group of neighbors who've worked hard to enjoy our usually idyllic climate and community. Here are brief tributes to the victims.
Dr. Mark Montgomery, 54; Caroline Montgomery, 22
Dr. Mark Montgomery, his daughter Caroline, and son Duffy had just returned home after a Christmas trip to South America when disaster struck. "They were the sort of family that took trips instead of exchanging presents," said longtime friend Allwyn Fitzpatrick. She reckons the jet-lagged Montgomerys were probably fast asleep when the steep hillsides turned liquid and deadly.
Duffy, the youngest of three kids, would survive. Caroline, a senior at Barnard College, did not, nor did her father, a noted hand surgeon.
Both father and daughter were driven by an adventurous spirit. A world traveler with ambitions for a career in fashion design and marketing, Caroline was reportedly graced with an "effervescent curiosity," according to a friend. As a hand surgeon, Montgomery enjoyed ferocious loyalty among his patients. He was skilled, available, and direct. And he bubbled over with wry humor.
An avid athlete, Montgomery played softball, rugby, and hockey. He took his office staff to Dodger games even though he was an ardent Yankee fan, having grown up in New York. Montgomery sponsored the Foresters, Santa Barbara's semi-pro baseball team, giving players a place to stay and buying, on occasion, a keg of beer to share with fans. "He really enjoyed what he did, and he wanted other people to enjoy it too," said another longtime friend. Montgomery's wife, Catherine, and oldest daughter were still in South America when they learned of the tragedy.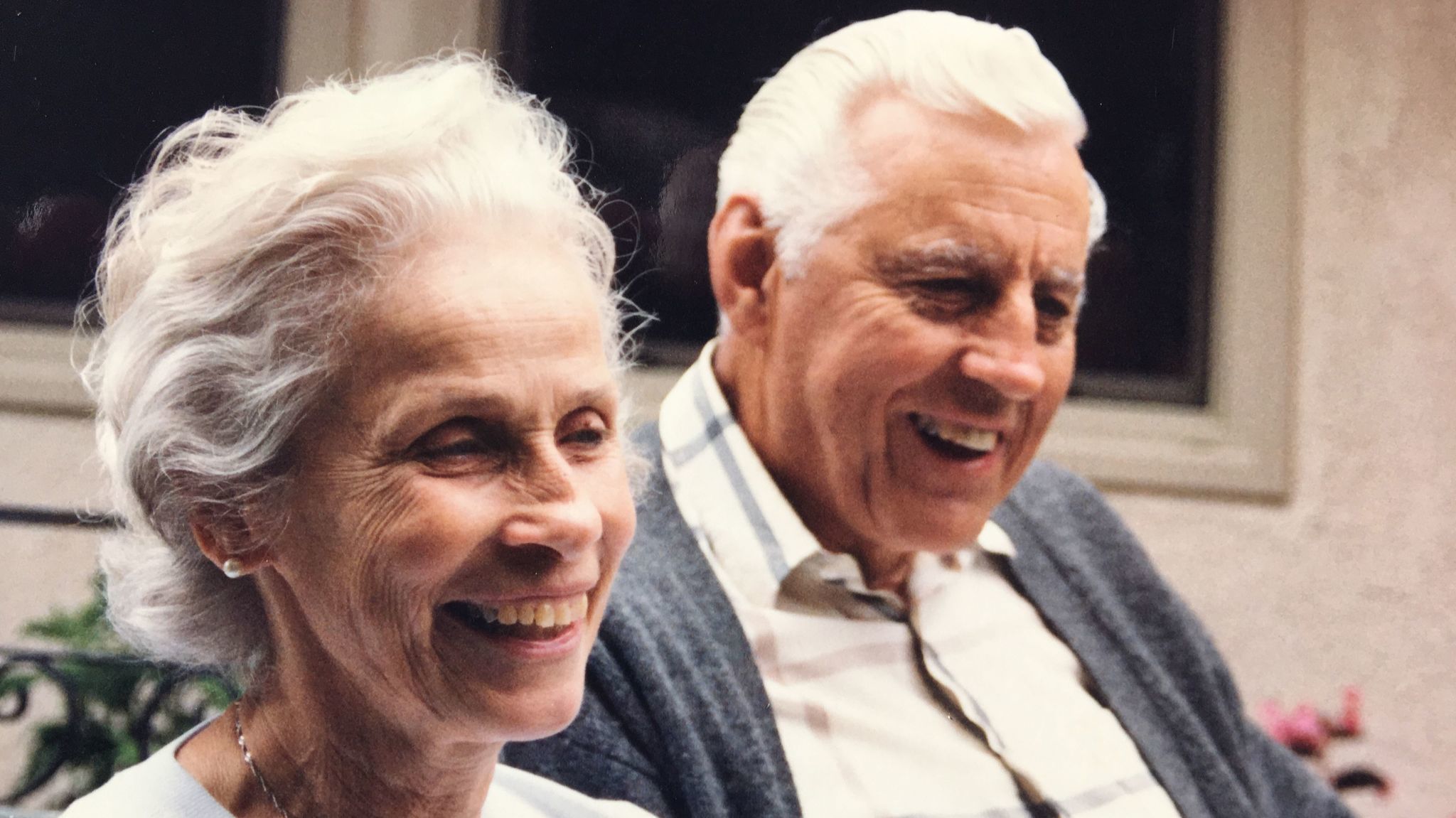 Joseph Francis Bleckel, 87
Joseph Bleckel was found in his home off Romero Canyon last week, after search-and-rescue workers scoured his property for the second time. Bleckel lived alone, having survived his wife, Margaret. Bleckel was the child of a single mother, a poor Italian immigrant who married an American GI who was killed during World War I. He grew up the hard way, joining the U.S. Navy, serving during the Korean War, and getting a degree in engineering on the GI Bill. Bleckel worked for Westinghouse, loved the Dodgers, and managed to retire at age 66. He gave quietly but generously to organizations like Direct Relief and the Cancer Center. He had no children, but is survived by a multitude of nephews and nieces.
Martín Cabrera-Muñoz, 48
A landscaper by profession, Martín Cabrera-Muñoz was brought from Guanajuato, Mexico, to Santa Barbara by his mother in 1998, according to his brother, Joel Muñoz. Martín lived on East Valley Road with the Benitez family and leaves behind three children, Alejandro, Gabriela, and Uriel Cabrera, who live in Mexico.   
"My brother was such a hard worker, such a jokester," said Joel. "He worked to support his kids in Mexico, and on his free time, he liked to visit all our siblings here in Santa Barbara, Lompoc, and Los Angeles and spend the weekend with us."
Cabrera-Muñoz also enjoyed listening to music, everything from Mexican music to rock 'n' roll and KISS. "Overall, he wanted to give his kids a better life," said his sister Diana Montero.
The Muñoz family has set up a GoFundMe page to cover funeral arrangements: gofundme.com/services-for-our-brother.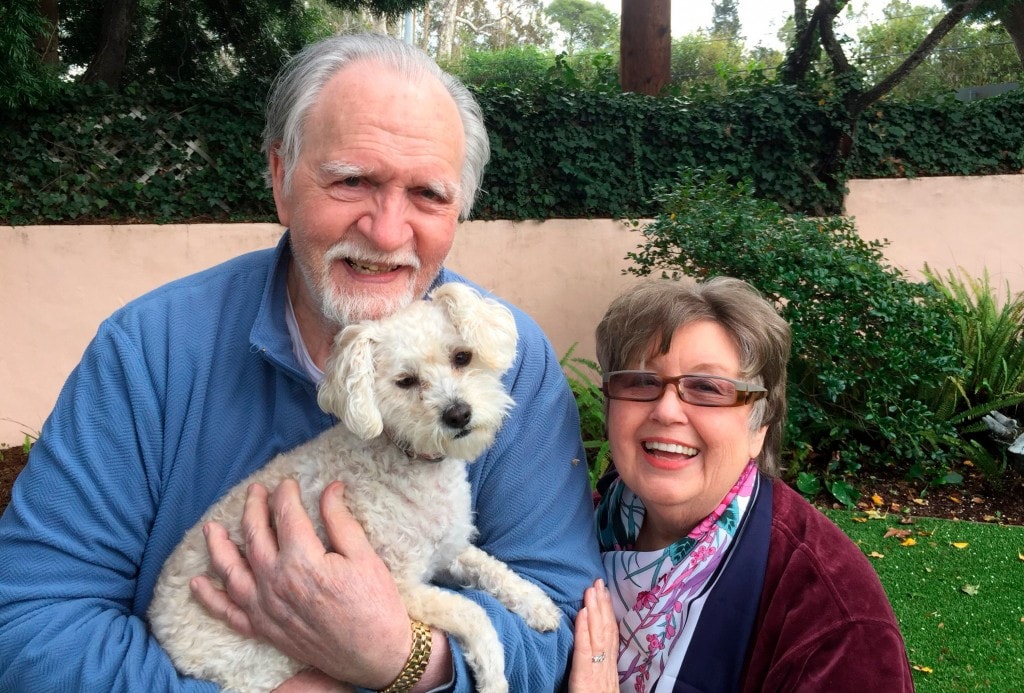 Alice Mitchell, 78; James Mitchell, 89
The Mitchells moved to Montecito in 1995 after raising their two children in Orange County. Their three-bedroom, Spanish-style home was located at 319 Hot Springs Road at the intersection of Hot Springs and Olive Mill roads, a neighborhood wholly transformed by the flooding into vast boulder fields and uprooted trees among the mudflow. The couple had long dreamed of retiring in Montecito, and Alice's artwork filled their home, which they called "Casa de Contenta," meaning house of happiness or contentment. Alice was a teacher, and Jim worked in labor relations.
John McManigal, 61
The father of six sons, John McManigal — who started his own equipment financing company called MEDCAP Asset Finance after a 16-year career with IBM — was active in Santa Barbara's sports community, supporting water polo programs at Santa Barbara High (where five of his sons played) as well as the Foresters, the semi-pro baseball team for which his son, Connor, played. McManigal's last act was waking up Connor as the storm waters hit, and his son survived after being swept nearly a mile away from their Hot Springs Road home.
"My dad left behind an incredible legacy that my brothers and I will continue to carry forward," wrote his son Will on Facebook.
His memorial is on Saturday, January 20, 2 p.m., at the First Presbyterian Church of Santa Barbara. His family has decided to give the money raised on their GoFundMe page to the Benitez family, with whom they grieved in the hospital: gofundme.com/qmv424-the-mcmanigal-family.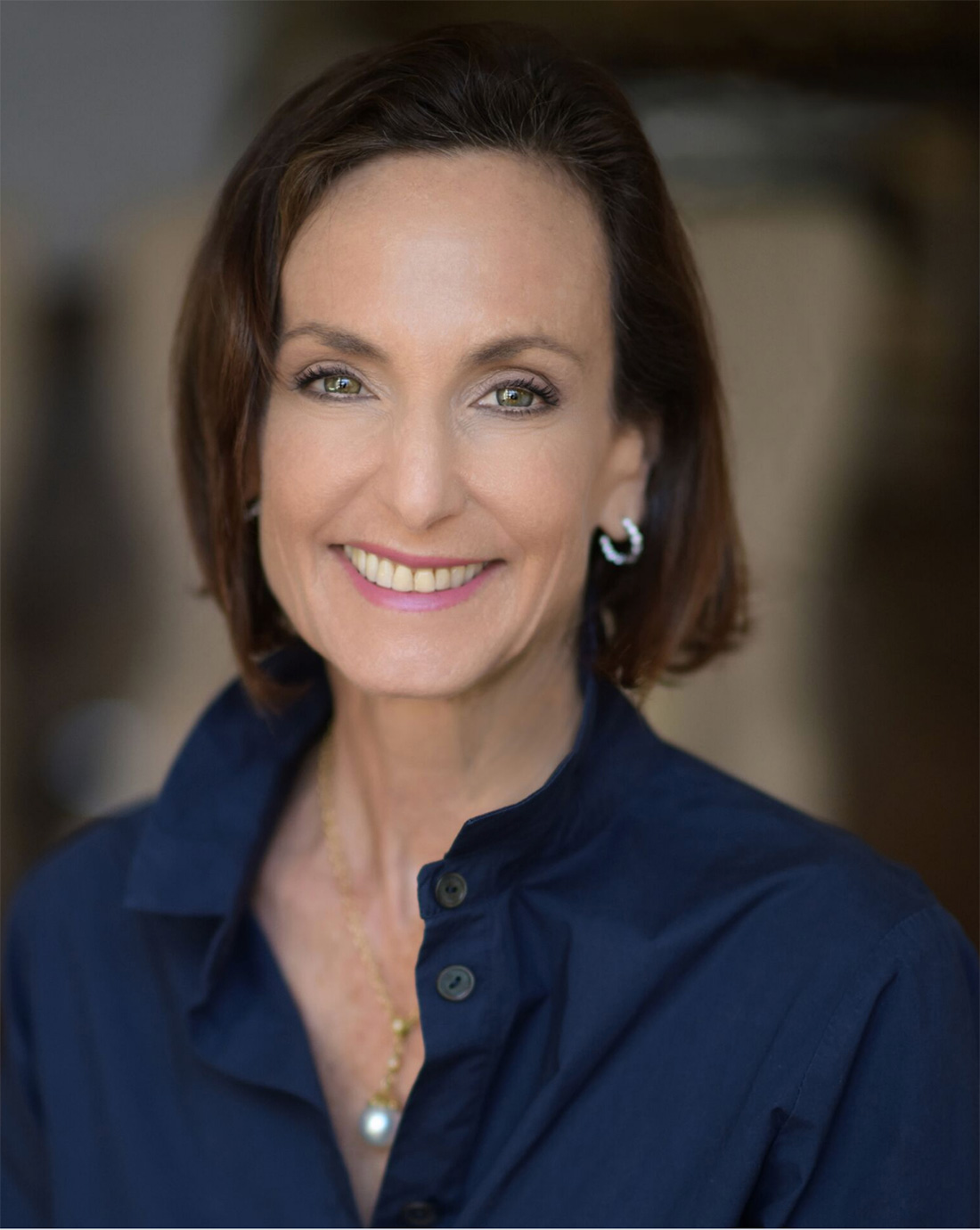 Rebecca Riskin, 61
Known as the "first lady of luxury Montecito real estate," Rebecca Riskin went from being a professional ballerina in New York City to growing Riskin Partners into one of the most successful property purveyors in the region, with more than $2 billion in closed sales since the company's founding in the early 1990s. Known for working late at night, she was swept away from her living room during the storm; her husband, who was upstairs, suffered serious injuries but survived. "We intend to carry out her life's work with the same strength, grace, and elegance that wholly defined Rebecca," said Dina Landi, the firm's managing partner, in a statement. "Rebecca was an exceptional woman, and her legacy will continue to live on and thrive through her children, Robert and Julia, her husband, Ken Grand, and her namesake firm, Riskin Partners."
Donations in her name can be made to tri-counties.org.
Roy Rohter, 84
After retiring from real estate, Roy Rohter celebrated his devout Catholic faith by founding St. Augustine Academy in Ventura in 1994. Today, 165 students attend the school. "Roy's life has been in service to his good, loving, and ever-forgiving God," said the school's headmaster, Michael Van Hecke. "He's been a deep supporter of the school in every way and a mentor to me personally, to the faculty and to the kids." Rohter's wife, Theresa, was also swept away by the flood but was rescued and survived.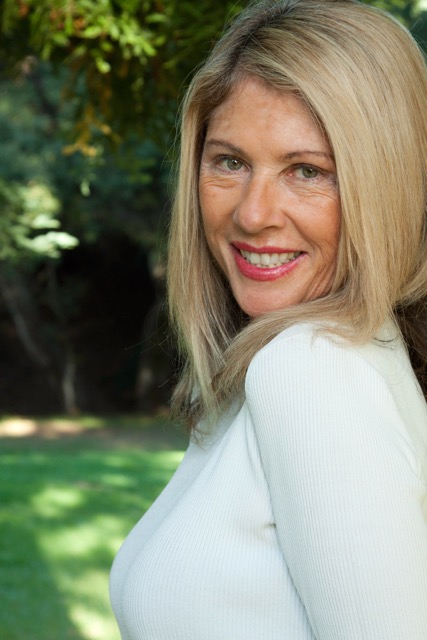 Josephine 'Josie' Marie Franceschini Gower, 69
Popular in many social circles and known for zipping around town in a red convertible, Josie Gower will be remembered as a lover of life. "She was the life of the party, always, and loved us all so fiercely," her daughter-in-law Sarah Gower wrote on Facebook. Born in 1948 to Italian immigrant parents, Gower got a nursing degree from SBCC but then sailed through the South Pacific, where she married New Zealand rancher Jack Gower. Upon returning to Santa Barbara, she managed properties, was crowned "Queen of the Y" at the Montecito YMCA, and became an active member of Our Lady of Mount Carmel. She is survived by two adult children, Briana Haigh and Hayden Gower; three grandchildren, Parker, Luca, and Poppy; her partner, Norm Borgatello; and her sister Elda's family, the Castagnolas. A celebration of her life will be held on Thursday, January 18, 10 a.m. at the Santa Barbara Mission.
Donations can be made in her name to the Montecito Family YMCA, 591 Santa Rosa Ln., Santa Barbara, CA 93108.
David Cantin, 49
As a scoutmaster for Boy Scout Troop 33, David Cantin shared his love of the outdoors with his 16-year-old son, Jack, who is still missing as of press time. His 14-year-old daughter, Lauren, was the girl miraculously pulled from the mud by firefighters, and his wife, Kim, also survived when their house was destroyed by the slide. As vice president of NDS Surgical Imaging, Cantin sold operating room technology that enables minimally invasive procedures, and was well known to the tight-knit Santa Barbara Middle School community, who have been grieving his death and praying for Jack, an alum.
Donations can be made at gofundme.com/cantinfamilyfund.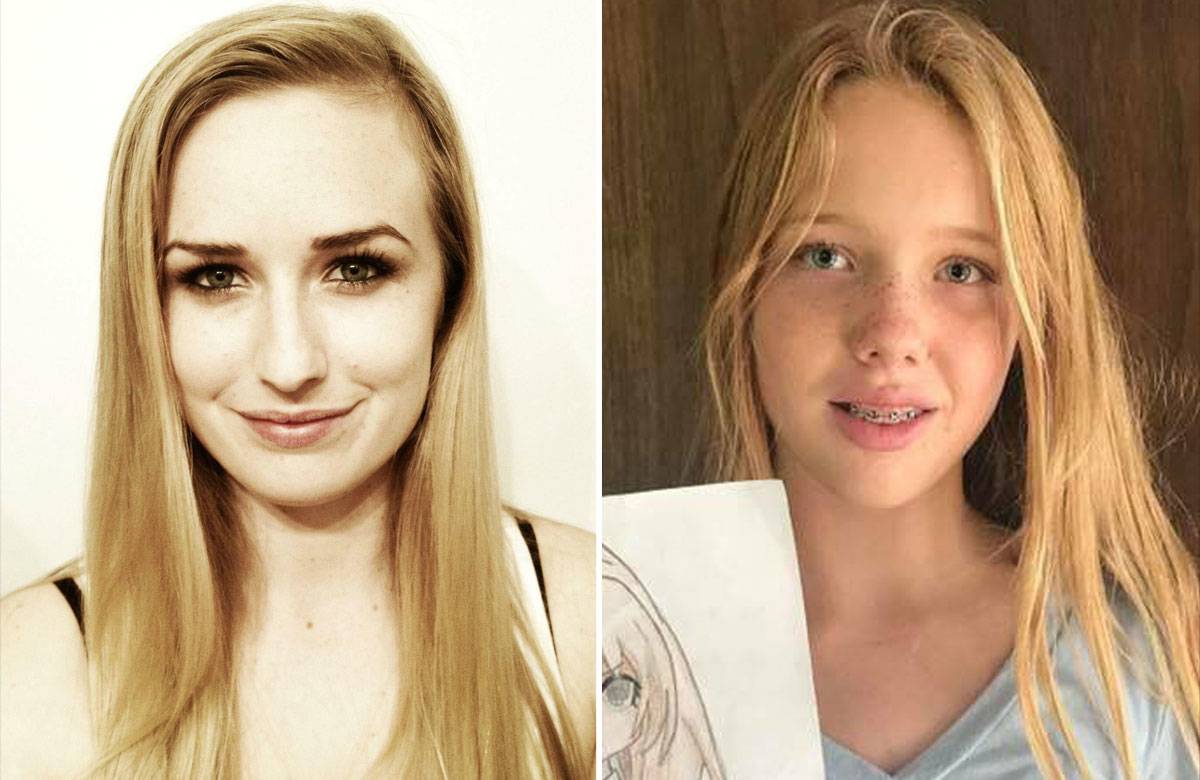 Morgan Corey, 25; Sawyer Corey, 12
Four members of the Corey household were swept away by the storm: Carie Baker and her 12-year-old daughter, Summer, were found a mile from their home and are recovering from serious injuries. But Summer's twin, Sawyer, a 6th grader at Cold Spring School, and their older half sister, Morgan Corey, did not survive.
"As with so many other families, we know that as their house came down around them, our girls clung to each other as best they could while being washed away," wrote Morgan's sister Taylor Owens on the fundraising site Fundly. "Our grief for our girls … is immense, insurmountable, and impossible to communicate."
Donations can be made at fundly.com/morgan-sawyer-and-summer-corey-fund and gofundme.com/carie-baker-fund.
Kailly Benitez, 3; Marilyn Ramos, 27; Jonathan Benitez, 10
Nearly an hour after the deadly storm hit, 2-year-old Ian Benitez was pulled from a muddy woodpile by a firefighter. A narrow hole directly down to his face allowed him to breath. Rescuers could barely hear him cry. He had traveled three-quarters of a mile, said firefighter Dustin McKibben, who pulled him out. Benitez was initially thought to be a baby girl by nearby resident and rescuer Berkeley "Augie" Johnson because he has long hair.
For the past week, Ian has joined his father, Victor Benitez, in the hospital. Victor, whose entire body is badly bruised, has not wanted to let Ian go, friends say. His oldest son, Jonathan, a 5th grader in Omar Espinoza's class at Cleveland Elementary, was found dead. He was remembered as a joyful kid. Victor's wife and the boys' mother, Faviola Benitez Calderon, 28, is still missing.
Victor lived with his brother, Antonio, on East Valley Road. The brothers, who immigrated from Mexico, started a landscaping company. Faviola worked as a housekeeper. Antonio's wife, Marilyn Ramos, and their daughter, Kailly, were both reportedly swept out of bed that night and killed. Marilyn was a stay-at-home mom and, the Associated Press reported, was in close contact with her family in Marquelia near Acapulco on the coast in Mexico.
The Benitez family had lived in Montecito for a number of years. Robin Lewis said they worked for her, as well as about 10 families in her Goleta neighborhood, since 2011. In the summer months, she said, Victor brought Jonathan to work. "They are extremely hardworking," she said. "We really love and respect them." Lewis started a GoFundMe webpage for them: gofundme.com/benitez-family-mudslide-fund.
Lorena Penaloza, whose family owns Joyeria Latina Americana, also launched a GoFundMe page for recovery expenses: gofundme.com/4zuaupc. In addition, she set up a donation box at the Milpas Street jewelry store. She has received 20-30 calls a day, she said. She described the surviving family members as very private and still in shock.
Pinit 'Oom' Sutthithepa, 30; Peerawat 'Pasta' Sutthithepa, 6; Richard 'Loring' Taylor, 79
The Taylor-Sutthithepa family of six lived on East Valley Road in a home Richard "Loring" Taylor bought in the 1960s. Loring, who was 79, spent his career as an English college professor in the United States, Romania, and the Middle East.
He met his wife, Perm, in Thailand about 20 years ago, and she immigrated to the United States. Her son, Pinit "Oom" Sutthithepa, soon followed and attended Santa Barbara High School for a year. Oom often returned to Khon Kaen in Thailand, where he married a former schoolmate, Yuphawan, who goes by Aw. They had two kids, 6-year-old Peerawat, who went by Pasta, and 2-year-old Lydia. In summer 2016, Aw and the kids moved to Montecito to live with Oom, Perm, and Loring. Perm's cousin, Sirithorn Janthorntho, who goes by May, also lived with them.
Oom, Pasta, and Loring were killed in the storm; Lydia is still missing. Aw and Perm escaped the disaster because they happened to be working the night shift chopping produce at Vons. May survived; she was pulled from the mud by firefighters about two hours after the rain started.
After working as a truck driver, Oom started working at Toyota Santa Barbara about three years ago. His boss, Mike Caldwell, said Oom was a hard worker, had an infectious smile, and loved sports. He turned 30 years old the Saturday before he died.  
Loring is a familiar face in Montecito. He was known to be a compelling storyteller; there wasn't a book he wouldn't read, relatives said. The family had a close relationship with their neighbors, the Benitez family, who were also attacked by the storm. In recent days, the surviving relatives embraced in the hospital as if they were one big family, Caldwell said.
On Saturday, after Oom's body was found, they were allowed back to the leveled lot on East Valley Road to hold a Buddhist ceremony. Reporters working for a Thai media outlet were there to take photographs. On Sunday, Perm and Aw stood on the steps at the vigil at the Santa Barbara County Courthouse, where hundreds gathered to mourn.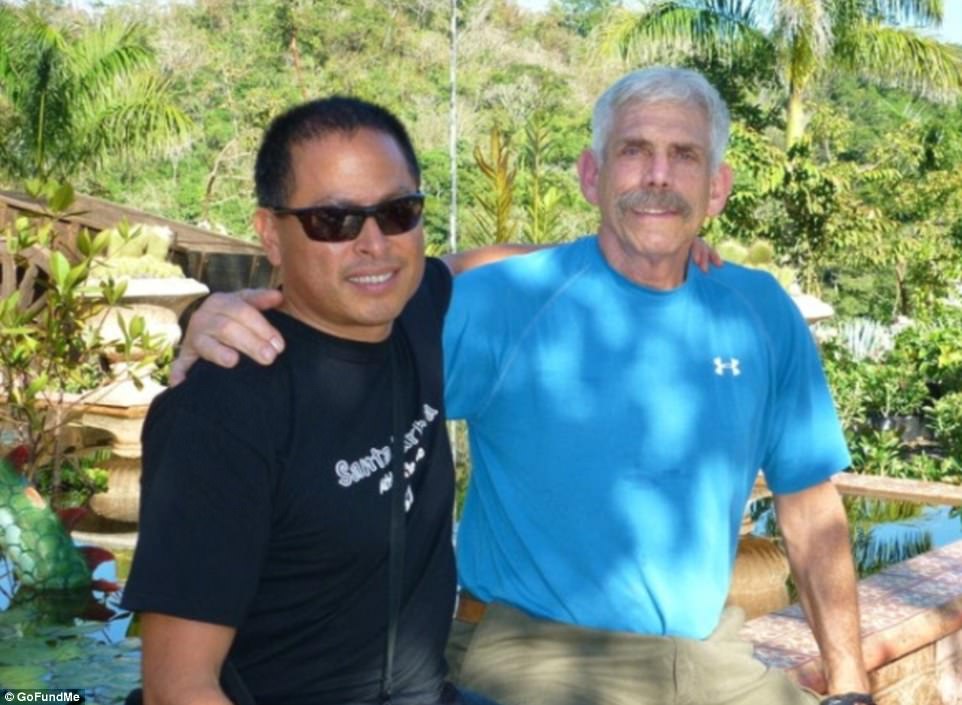 Peter Fleurat, 73
Peter Fleurat was swept away from his Hot Springs Road home during the storm with his partner of 20 years, Ralph "Lalo" Barajas. Barajas, who owns Rose Café on the Mesa, survived, but Fleurat didn't. The pair lived in what friends described as a gorgeous craftsman house. Fleurat was known to be a skilled gardener, friends said. Fleurat and Barajas went on many trips, and Fleurat was willing to take on any challenge, wrote friend and guest Robert Borneman, driving fearlessly in Mexico and "laughing wildly when he would hit the topes (speed bumps) unexpectedly." When the Santa Barbara News-Press erroneously reported that Barajas had also been killed, lifelong friends and customers showed up to the Rose Café with flowers.
Donations can be made to support Barajas at gofundme.com/rose-cafemontecito-mudslide-loss.
Editor's Note: This story will continue to be updated.