Sip This
Third Window Brewing's Walkabout Stout
Once-a-Year Release by Kris Parker Showcases Foraging Techniques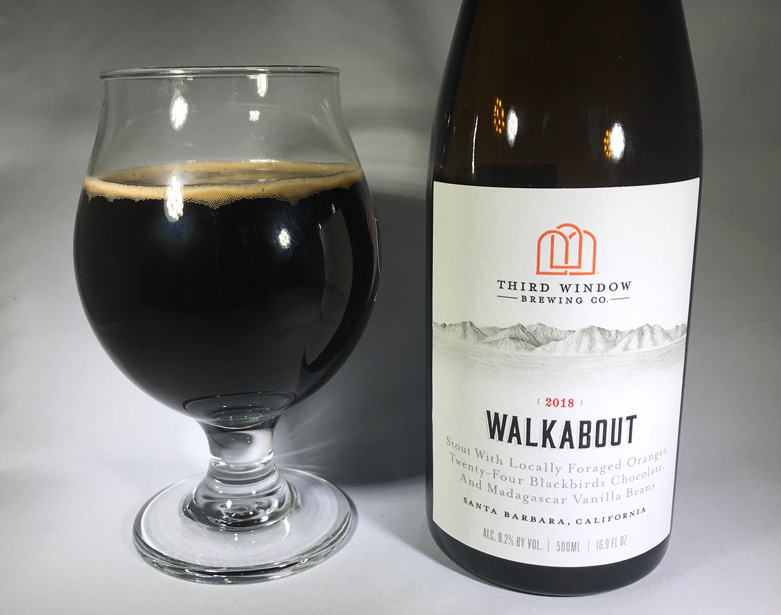 This is the third release of Walkabout, a once-a-year treat that seemingly screams late autumn or early winter owing to its chocolate and vanilla sweetness that's draped in fresh oranges, zest and all. It's reminiscent of those chocolate oranges you whack and unwrap at Christmastime.
Third Window, from Kris Parker (Fess's grandson), is a relatively small operation that brews just 1,000 barrels a year. Many of their beers, Parker proclaims, "are heavily influenced by ideas of foraging." It's why you'll see native herbs used in the descriptions of their beers (whether said herbs are used or not). The oranges in this beer are no different.
There's a love-hate relationship folks have with this flavor combo, here presented by oranges that patrons hauled in from their backyards and chocolate from Third Window's neighbor Twenty-Four Blackbirds. Yet even my wife, who avoids the pairing, confesses this imperial stout (8.2 percent ABV) is a delectable indulgence, even in the spring. The Madagascar vanilla bean rounds out the edges, and the smooth and luxurious result makes for an ideal dessert, no need for a fork. It's available now in limited draft and 500 ml bottles at Third Window.
$14; 406 E. Haley St., Ste. 3; thirdwindowbrewing.com