Living
Five Best Ways to Be Productive
How to Get Things Done Before Summer Tasks Overwhelm You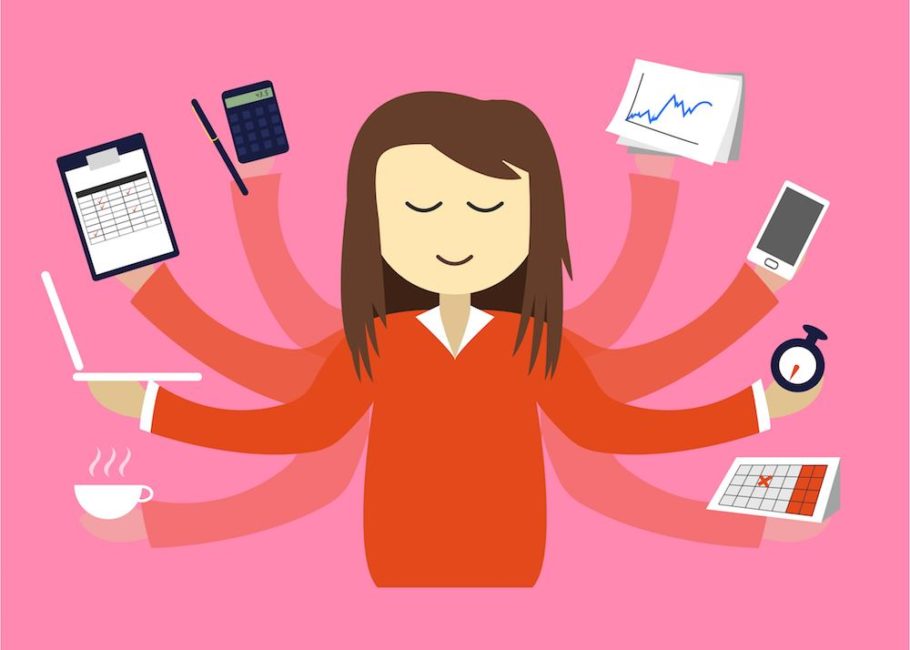 Feel like you can't get anything done? Ever seem like you'll never escape the hamster wheel of life? Summer is on the way, and with that season come a variation in schedules, energy levels, and all sorts of new, bright shiny objects to try to pull you off track. Consider these five (very popular) productivity zappers and see which speak to you. Start small, pick one, and get going … You got this!
(1) Never unplugging
You've heard this a thousand times, and there's a reason for that. Don't say, "I've tried, and I just cannot do it." Guess what? You can do it, and you must do it if you are ever to get focused on the deeper stuff in your life. It's easy: Pick times you will not be with your phone. Leave it in the trunk, put it in a drawer, or … gasp … turn it off! The problem with always being plugged in — emails, texts, Instagram … — is we complicate it with excuses, digression, and getting off task. Just because it is available doesn't mean it has to be. As I say to my kids, "We need to manage technology, not the other way around."
(2) Doing more than one thing at once
Please just stop this! Focusing on two, or more, things is impossible. No one does a good job of it. I'm not talking about using the time sitting in an overcrowded doctor's waiting room to go through the photos on your phone. I'm talking about a phone call while emailing while planning dinner for the evening. Ask yourself this: Would I rather give 50 percent and spend twice as long on both tasks or give 100 percent and spend less time focusing on just one task?
(3) Thinking you'll remember [whatever] without writing it down
There are all kinds of studies proving writing something down will enhance the chances of remembering it. Plus, when you write something down, it's the same as getting a start on it. I call this brain dumping. Before you leave the office or before you head to bed, write down the top 5-10 things to focus on for tomorrow. Keep it simple — pen and paper or your phone will do the trick. When the brain holds in all the minutiae, it can't focus on the higher-priority items.
(4) Doing everything yourself
If holding in minutiae stiffens your brain, imagine all the starts and stops it experiences because you insist on doing everything when you aren't the best person for the job. Do you continue doing something simply because you always have done it or think nobody else can do it as well as you? By delegating or farming it out, you free up yourself to do more of what you love and spend your time more wisely. Are you not sure what it is that you could let go? Try this: For a week, don't do the tasks and see what else you find to do. I promise you will not be sitting around, as tasks always fill the space they are given.
(5) Touching something more than once
Touching the same pieces of paper or email or to-do list more than once, twice tops, is a surefire way to slow you down. Why? The brain has to re-process and make decisions each time. If you are touching things more than once, stop and take a look at what you are touching. Is there a pattern? Moving stuff around is not dealing with it. Start noticing where you are losing time by dealing with things more than once, and then get decisive and create some systems that stop the madness.
Sara Caputo transforms how individuals, teams, and small businesses navigate workflow and increase productivity. Her work has been featured in Working Women, Success, and Forbes, as well as other national and regional publications. She can be reached at sara@saracaputoconsulting.com.