Eat This
Fried Chicken Benedict @ Cajun Kitchen
Plus Bacon, Gravy, and Hash Browns at Diner Chain's Newest Restaurant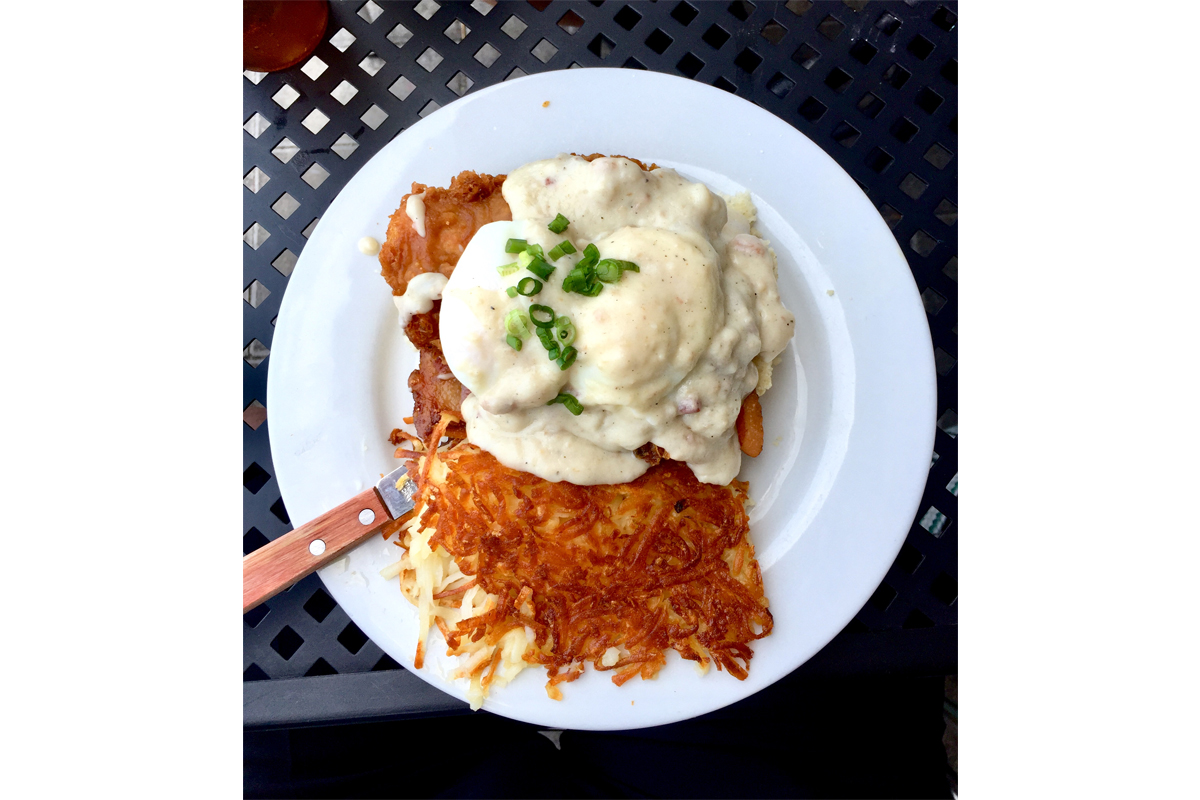 Cajun Kitchen has been serving breakfast, brunch, and hangover cures to students and locals alike for years, but it's really spreading its wings at the newest restaurant on Calle Real in Goleta. Feeling like an old vintage diner with interior booths and a quaint outdoor patio, Cajun's creole-meets-Americana menu is as good as ever, more than 30 years since opening its first location.
Catching the eye of this self-professed breakfast aficionado was the Fried Chicken Benedict ($12.75). A delicious piece of buttermilk fried chicken sits atop a traditional biscuit, smothered in tasty homestyle gravy and topped by a couple of thick slices of bacon as two perfectly poached eggs nestle on high. Served with your choice of home fries, hash browns, or grits, it is a monster of a breakfast.
But thinking this dish is simply a piece of fried chicken and a couple of eggs would be a grave mistake. The fried chicken served piping hot is the star of the show, but with all the other accompaniments and washed down with a fresh coffee or juice, this brunch option is a no-brainer. Be warned: This dish is not for the faint of heart, though my heart may have skipped a beat as I finished every morsel.
6025 Calle Real; (805) 770-3265; cajunkitchencafe.com