Arts & Entertainment
Gillian Flynn's 'Sharp Objects' Comes to TV
HBO Adapts Book into Stylish, Arty Thriller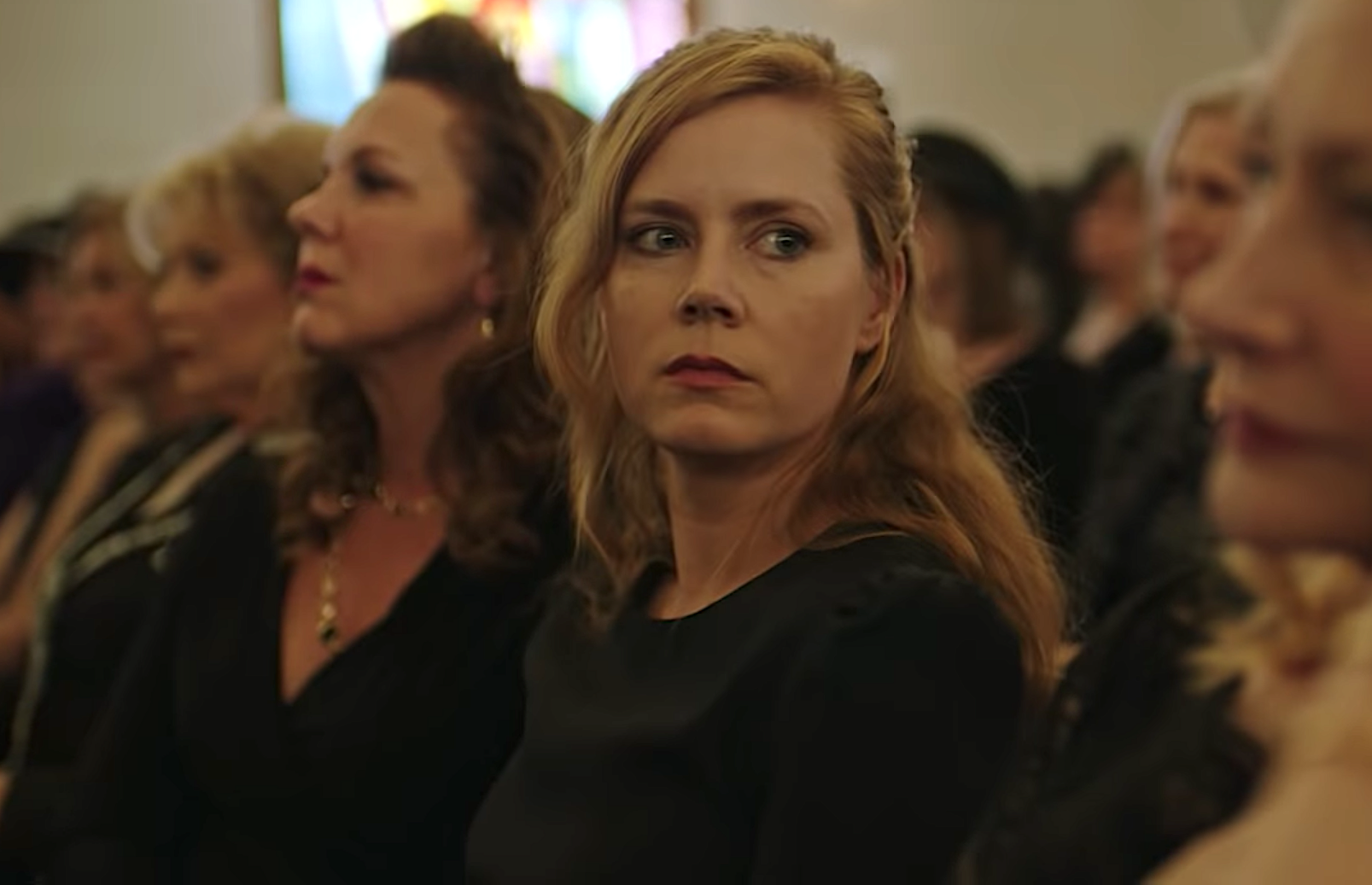 With its premiere episode, HBO's Sharp Objects, a limited series adapted from Gillian Flynn's 2006 novel, the stage is richly set for gothic goings-on. Amy Adams stars in a glumly captivating performance lined with booze and sarcasm, our troubled tour guide to a community and a story line that can be deceptively quiet and dread-laced, not to mention the missing and/or dead girls.
So why are we compelled not to miss a single episode? Adams's charismatic powers, in an edgy mode à la her Sunshine Cleaners performance, have something to do with it; we won't grouse spending time in her world for eight weeks. Stylish and arty thriller tactics from Quebecois director Jean-Marc Vallée are another draw. And you gotta love the vibe of early Led Zeppelin tracks booming in a vintage Volvo.
But there's a larger contextual backdrop to the appeal. Yes, we are back in a rugged landscape roughly reminiscent of recent television of late, the grisly yet somehow warm and binge-able stuff of Ozark, Big Little Lies (also directed, beautifully, by Vallée), Twin Peaks: The Return, and especially Jane Campion's Top of the Lake. Elizabeth Moss's character in that show, the second season of which was one of last year's tops of the tube, is a troubled detective with an all-too-personal connection to the sexual dastardliness she is investigating.
Ditto Adams's Camille Parker, a St. Louis–based newspaper writer who is a professional investigator figure — from the journalism angle — with a past trauma and time spent in an institution. She reluctantly takes on an assignment in her hometown, knowing that personal ghosts, demons, and associations will be lurking as she goes about her job.
Episode 1 of Sharp Objects is coyly titled "Vanish," when in fact there is a slow reveal at play in this opening "chapter." It begins with a bright but loaded wistfulness, with shots of the drab but gleaming, unpeopled small town of Wind Gap, Missouri. Flashbacks and erratic memories flutter by throughout the show in the form of Camille's fever dreams or backstory enhancements, reminiscent of the tangled narrative of Big Little Lies.
Speaking of the lies-truth equation, a central paradox of this complicated tale involves the dual narratives of a journalist's quest for truth behind the collective lies and buried secrets in Wind Gap and the track of her own history in this place. As she tries to coax information out of uncooperative police, family members of victims, and other locals, Camille loses her objective detachment when encountering scenery loaded with distressing and fragmented memories. It is significant that the final scene of the first episode finds her in the bathtub, cradling vodka and revealing her scarred back — a palimpsest of a past we've yet to discover.
There are plenty of story elements slyly hinted at in the initial installment, including the town's true-crime stories, the nature of Camille's meltdown history, and her relationship with her half sister, Amma (Eliza Scanlen). The "stay tuned" meter is running high, coated with the show's seductive neo-noirish atmospherics. See you at the end, around many sharp and dark corners to come.