Living
Lynne Tahmisian, a Landlord You Can Love
La Arcada Owner to Receive WEV's Spirit of Entrepreneurship Rock Star Award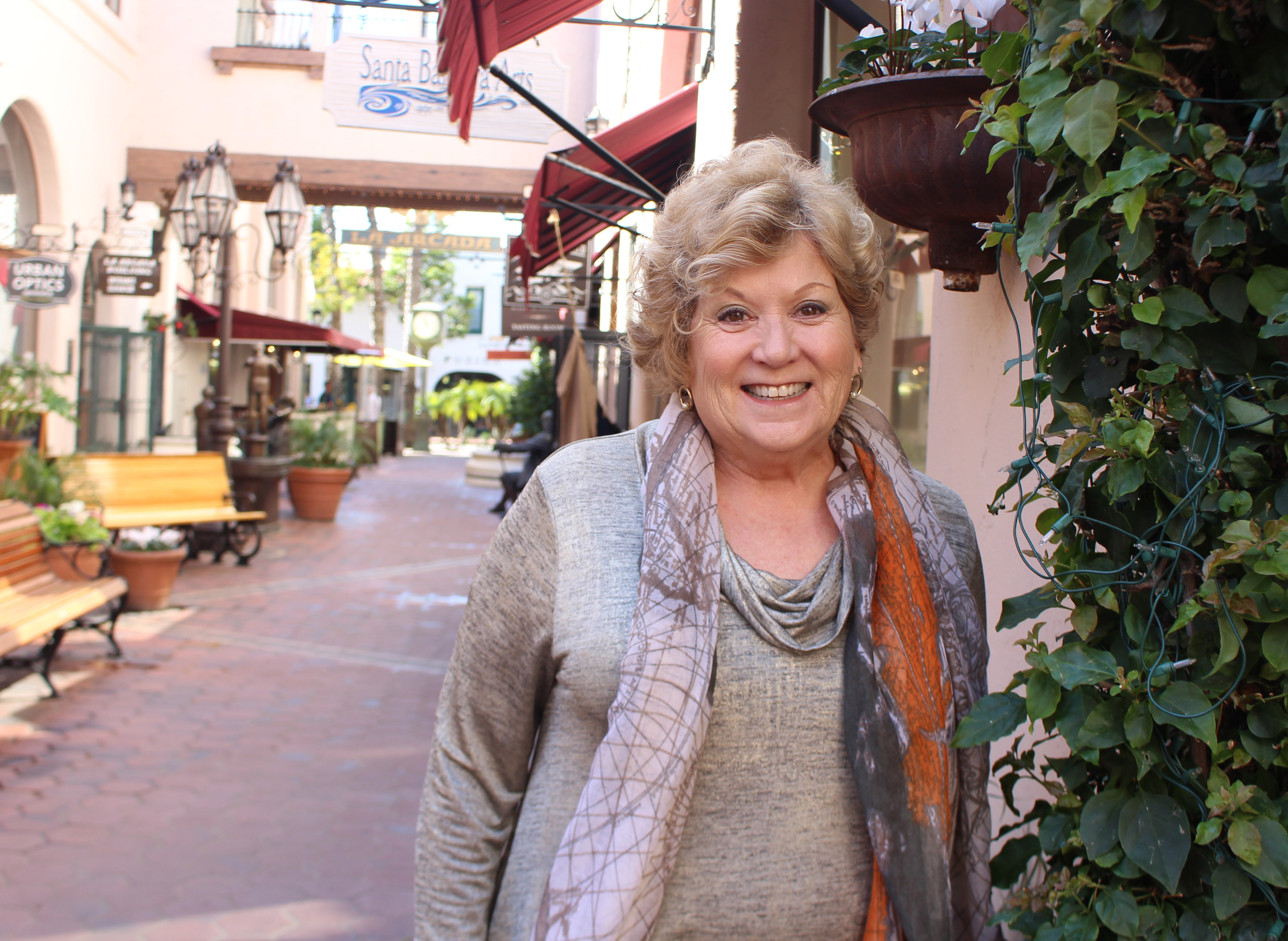 When Starbucks wanted to rent La Arcada's large corner space at State and Figueroa streets, Lynne Tahmisian told them no. The commercial plaza owner said she wasn't interested in leasing to a chain. "It's about a lot more than just filling a vacant spot," she explained. "It's about the energy that a business brings to the atmosphere, and what they can add to the La Arcada family."
For the past 20 years, Tahmisian has employed this unusual if effective business strategy that favors localism and longevity over a quick profit. She keeps lease rates low and lends a hand during tough times. During the library remodel next door in 2015, she canceled everyone's rent for a month. She did the same after the Thomas Fire and 1/9 Debris Flow.
"In both of these cases, I knew that business was down and they were struggling," said Tahmisian. "I wanted to do what I could to help them get through the storm. I often say it's difficult to get into La Arcada, but once you do, we will do just about anything to keep you and help you succeed." It's no accident, then, that La Arcada's 22 retail spaces have remained full while the rest of State Street struggles with vacancies. 
At a May 1 dinner at the Hilton, Women's Economic Ventures will present Tahmisian with its Spirit of Entrepreneurship Rock Star award. "Lynne Tahmisian is the perfect Spirit of Entrepreneurship Rock Star because we are honoring students and women entrepreneurs, and she has been incredibly supportive of both throughout her career," said Kathy Odell, CEO of WEV. "And through her involvement with Westmont College, she helps many students find their passion for both life and business."
Tahmisian has deep ties to Westmont. Her father, the late Dwight Small, was a professor emeritus there. She graduated in 1967 and has served as a boardmember since 2012. In addition to her extended La Arcada family, Tahmisian is the mother of three and has five grandchildren.
Proceeds from the awards dinner go straight to student entrepreneurship, including seed capital to the winners of SBCC's New Venture Challenge, a business-plan competition for students. For information about sponsorship opportunities visit soefoundation.org or contact Kate MacNaughton at kmacnaughton@wevonline.org or (805) 908-0091.