Birding
Santa Barbara Birding | A Tale of Two Counts
The Weather Makes All the Difference When It's for the Birds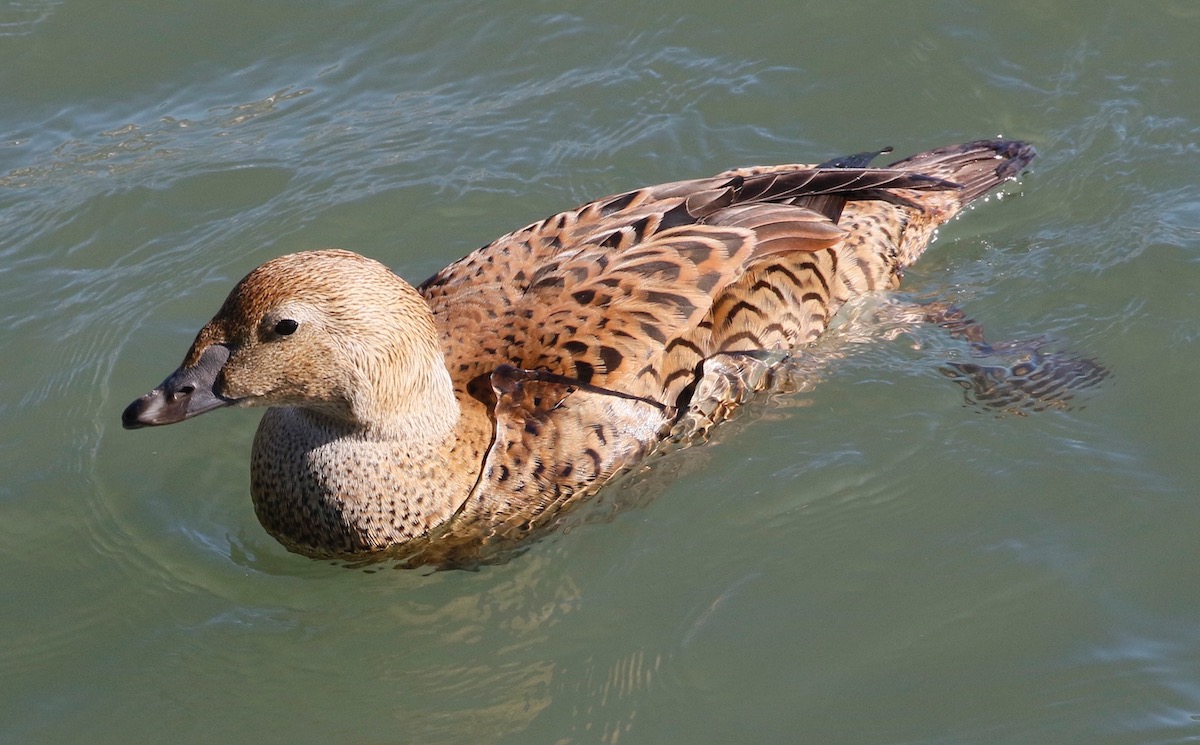 While birders love the rain as much as anyone – after all, water generally means more birds – many of us were grousing about the foul conditions on New Year's Eve, Santa Barbara Audubon's official Christmas Bird Count (CBC) day. There was hope that the rain would hold off till midmorning, but it wasn't to be; as dawn slowly glimmered into being, down came the steady rain that only let up for a few minutes at a time all day long.
Birding in the rain is difficult for many reasons. Birders rely upon hearing calls as one of the best ways to locate birds, and with rain this becomes quite difficult. For those of us looking for landbirds, the constant movement of leaves as they were struck by raindrops made finding small birds tricky. Add to this the fogging up of optics and eyeglasses, and you can see the difficulties we faced.
Not only that, but several top-notch out-of-town birders, deterred by the forecast, made a last-minute decision to forego the count this year. We still had over 150 birders out braving the elements, some birding the mountains where four inches of rain fell, others going out on the ocean in tricky conditions. Despite all these hurdles, we logged 195 species, a little lower than our usual tally in the low 200s, but still remarkably good considering the conditions.
There were some painful misses. A few "stake out" birds were missed, species that had been seen regularly up to count day (and many of them the day after!). These include winter wren, tropical kingbird (it was not a good day for flycatchers), American bittern, short-eared owl, and osprey. In the days leading up to the count I had seen four different black-throated gray warblers in tipu trees, but all were missing in action on count day. I spent over an hour and a half staring into the tipu trees at the Milpas Post Office, where one of these warblers had been; the trees had been bouncing with warblers during the sunny days before the gloom set in, but in the rain they were eerily quiet. One "good" bird that did briefly pop into the tipus after an hour's wait was a Lucy's warbler, a bird that should be wintering on the west coast of Mexico. I was also delighted to find the rare-in-winter warbling vireo at Bohnett Park, back for its tenth winter at this location.
One of the great values of the annual count is that we are able to census the birds in our area and compare populations from year to year. Unfortunately, because of the weather, many species will have been under-counted this year. The same was not true of the Carpinteria CBC that was held on December 17, a gloriously sunny, warm day. The Carpinteria count is relatively new and doesn't attract as many contributors. This year's count, however, had its best species total with 162 seen, four more than the previous best.
As participants in the count, Mark Bright and I had the good fortune to be aboard the Channelkeeper, skippered by Penny Owens. Our job was to census the ocean portion of the count circle, and we had wonderfully calm conditions with which to do it; unfortunately, though, seabirds were few and far between. Things were about to change, however, when we reached Rincon Island at the south end of the circle. Rincon Island is the human-made island, connected to the land by a long pier, that you can see as you drive by Mussel Shoals on the 101. We motored close to the island in search of rocky shorebirds, but as we turned alongside the pier, we noticed a flock of surf scoters, ocean going ducks, and with them, two larger brown ducks. With an immediately racing heartbeat, I recognized these ducks as eiders, but they and the scoters promptly flew off before we could get good looks and photos, and mild panic briefly ensued.
Eiders are sea ducks of the high Arctic, rarely seen as far south as California. I knew we had to re-find these birds and get proper documentation. Fortunately, we were in contact with Linus Blomqvist, who was conducting a sea watch with his scope from on top of the island. He soon relocated the birds closer to shore, and was able to confirm that the birds were indeed eiders. Penny held the boat in position, and soon the eiders swam back towards us, and Mark and I fired off hundreds of photos. The birds were two female king eiders (the females are colloquially referred to as queen eiders and the adult males are a spectacular bird — do look them up). What a thrill to be in the right place and the right time to see these beautiful birds that were far from their normal Arctic home.
The king eiders were seen irregularly at Rincon Island for a couple of days before they relocated to Ventura Pier, where they remained at the time of writing, feeding on mussels and other invertebrates from the pilings of the pier. They have now been seen by hundreds of birders and have been aged as an adult female and a first winter female; the romantic in me wants to believe they are mother and daughter.
There is an interesting postscript to the story of the eiders: a month before the birds appeared at Rincon, Wyoming had its first ever record of king eider, two females that spent a few days on a lake before it froze over. Photographs show that the birds were an adult and a young female. Given that "our" birds and the Wyoming birds appear to be the only out-of-range king eiders seen in the west this winter, and that previous California records have only involved single birds, it seems quite likely to me that these are the same birds embarking on a great winter odyssey.
The Ninth Annual Winter Bird Count for Kids is on January 21 at Lake Los Carneros. For details, visit santabarbaraaudubon.org/events/wbc4k/
---
Support the Santa Barbara Independent through a long-term or a single contribution.
---